Clinical Negligence & Healthcare
In Henderson v Dorset Healthcare, the leading case on the law of illegality in clinical negligence claims Angus acted for the successful Respondent in obtaining the dismissal of an appeal to the Supreme Court by a psychiatric patient who had killed her mother.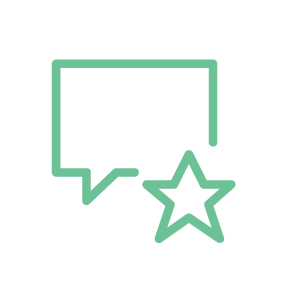 "He's supremely clever and he's got a really good manner with professional and lay clients….very easy to get on with"
Chambers & Partners
Experience and expertise
Angus has outstanding expertise in complex multi-party actions involving clinical negligence and abuse by health workers, and has been instructed as leading counsel in group litigation involving large numbers of patients.
He draws on 30 years' experience, acting for both Claimants and Defendants.  This enables him to bring a highly informed and strategic approach to his cases, as evidenced by his work on Mahmood v Siggins and Owens v South Yorkshire Partnership NHS Foundation Trust: both cases involved patients who suffered serious injuries as a result of jumping off a balcony following allegedly negligent psychiatric care. Angus represented the Claimant patient and the Defendant practitioner respectively, winning for his client in both cases.
Illustrative examples of his Claimant practice include Fagan, in which Angus handled the inquest and subsequent civil claim for a death in a private hospital  (sample press coverage here) and Reaney, an important Court of Appeal decision on causation and quantum in cases where a pre-existing injury is worsened by a Defendant's negligence. This case has been widely discussed by commentators, including on the UK Healthcare Law Blog here .
Angus's Defendant practice has included a series of landmark cases involving claims by killers against Health Trusts.  He acted for the Respondent in the Supreme Court (May 2020) in the case of Henderson v Dorset Healthcare University NHS Foundation Trust. In that case the Appellant, who had fatally stabbed her mother, sought damages from the NHS Trust which was responsible for her mental health treatment prior to the killing. Angus (leading Cecily White) defeated the claim in the Court of Appeal in 2018 on the ground that it was barred by the doctrine of illegality. The Supreme Court was unanimous in rejecting the Appellant's appeal in 2020. For press coverage, please click here.
He also acted for the successful party in the recent decision in Astley v Mid Chesire Hospitals NHS Foundation Trust [2022] Med L.R. 306 in which he elucidated the authorities relating to the material contribution test in the clinical negligence cases.
In 2020 Angus, instructed by Leigh Day, represented the successful Claimant, a severely brain damaged child, in NKX v Barts Health NHS Trust, a case in which breach of duty and causation were disputed by the Defendant. Angus cross examined a large number of midwives and experts called by the Defendants and liability was established. The quantum element of the case led to the Claimant receiving one of the highest periodical payments ever awarded, £700,000 per annum.
Angus has also been involved in a number of ground-breaking cases about the extent of doctors' duties of care to patients and non-patients, as well as cases relating to other difficult issues of law: he has particular knowledge and expertise as to the impact of human rights law in the medical field.
He is also well known for his work in high value obstetric negligence claims and represents patients in numerous cases involving brain damaged babies.
Recent feedback from those involved in Angus's cases has included:
"the clear and unwavering support and guidance that you provided in the weeks leading up to the hearing gave me a feeling of confidence and assurance";
"a masterclass in cross-examination and closing remarks";
"we all seemed to get on really well… and I think this makes a big difference too";   and
"your courtroom skills were out of this world. I just sat back and admired".
CASES AND WORK OF NOTE
Henderson v Dorset Healthcare University NHS Foundation Trust
Test case in which the claimant, who had fatally stabbed her mother, sought damages from the NHS Trust which was responsible for her mental health treatment prior to the killing. Angus (leading Cecily White) defeated the claim on the ground that it was barred by the doctrine of illegality. Please click here for a copy of the judgment. In 2018 the Court of Appeal dismissed the Claimant's appeal- judgment is here. The Claimant is now appealing to the Supreme Court. Sample BBC coverage is here.
NKX v Barts Health NHS Trust
Angus and Eleanor Morrison succeed in action for  severe brain damage caused at birth by the Defendant's negligent failure to monitor the claimant's heart rate with a CTG monitor whilst his mother was in labour. A copy of the judgment can be found here.

Griffiths -v- Norfolk and Suffolk NHS Foundation Trust [2018] EWHC 2538 (QB): Dismissal of the claims of negligence and for breach of the ECHR by the family of Mary Griffiths, who was killed by John McFarlane in the "bolt gun murder". Sample BBC coverage is here.
Cerys Clements -v- Imperial College Healthcare NHS Trust, [2018] EWHC 2064 (QB): Case involving a baby who suffered brain damage during breastfeeding. Click here for story.
Owens -v- South West Yorkshire Partnership NHS Foundation Trust (2018): Claim by a Consultant Radiologist for damages for medical negligence as a result of injuries sustained when jumping off a balcony following a psychiatric assessment.  Click here for commentary.
Reaney v University Hospital of North Staffordshire NHS Trust & or (2015-16): The most important case on the test for causation in cases of pre-existing injuries for many years. Angus led Caroline Hallissey for the Claimant in the Court of Appeal.
Full details are here.
ST v Maidstone & Tunbridge Wells NHS Trust (2013-2015): Claim for damages by child with a very rare blood condition who suffered from brain damage following a stroke. The Court accepted Angus' submissions for the defendant that the claimant's condition was not caused by negligence.
Re Winterbourne View (2012-16): Multi-party litigation relating to abuse and breach of human rights by health care workers at Winterbourne View care home, exposed by an undercover reporter and aired on Panorama. Sample BBC coverage is here.
J v S Partnership NHS Trust (2014): Claim against the Trust by victim of multiple stabbing by a mental health patient.
Re Sean Fagan (2014): Acting in an inquest and civil claim for a family of a patient who had died as a result of negligent treatment in a private hospital.
R (Antoniou) v Central and North West London NHS Foundation Trust [2013] Med LR 536: Case relating to breach of human rights and alleged failures in treatment of a well-known mental health patient who died at her own hand in hospital.
Selwood v Durham County Council [2012] Med LR 531: Court of Appeal decision as to whether a health trust owes a duty of care to the victim of a serious assault by mental health patient.
Oxborrow v West Suffolk Hospitals NHS Trust (2012): Novel quantum claim for accommodation costs by patient with significant cerebral palsy and short life expectancy.
Buck v Norfolk and Waveney Mental Health NHS Foundation Trust [2012] Med LR 266: Decision as to whether the Trust owed a duty of care to a driver injured when a mental health patient threw himself under a bus.
Fallon v Wilson [2010] EWHC 2978: Judgment following trial of a claim against a general practitioner for damages for child claimant's very serious brain damage.
Re CPT (2010): Claim by 160 residents of homes alleging they were mistreated and subjected to medical negligence, assault, breach of trust and breach of their human rights.
S v T (2010): Claim by family of murder victim against trust responsible for treating her killer.
Lewis v Secretary of State for Health [2008] LS Law Med 559: Decision as to the basis of disclosure of documents by doctor to the Redfern Inquiry into the nuclear industry.
JD v East Berkshire [2005] 1 AC 23: Claim heard in House of Lords by parents against health authorities for negligent diagnoses of sexual abuse.
Satwat Rehman v University College London Hospitals NHS Trus

t [2004] EWHC 1361 (QB): Negligent post-operative treatment after a laparotomy.

Re Rodney Ledward (2003). Group litigation by 59 claimants involving allegations of rape, assault and negligence against the gynaecologist, Rodney Ledward.
A v X [2002] 1 FLR 1045: Court of Appeal decision about the effect of Article 8 of the European Convention of Human Rights on disclosure of documents by a doctor.
Palmer v Tees Health Authority [1999] Med LR 351: Seminal decision of the Court of Appeal on whether health authorities owe a duty of care to the murdered victim of an attack by a psychiatric patient.
Mahmood -v- Siggins [1996] 7 Med LR 76:  Representing a patient who had not been given proper treatment and a referral for a manic depressive illness by a GP. The patient then threw himself off a balcony and suffered very serious injuries.
Bowers v Harrow Health Authority [1995] 6 Med LR 16: Obstetric negligence claim in respect of death of child caused by hypoxia and injuries sustained to mother during delivery of twins.
Seminars
Angus delivers seminars on claims in respect of attacks by psychiatric patients and the human rights aspects of such claims, causation in clinical negligence, the quantum of large accommodation claims, the medical protection of persons in custody and the limitation defence in healthcare proceedings.
Recommendations
Angus is a Chambers & Partners Star Individual and The Legal 500 tier one clinical negligence silk. He was shortlisted for the Clinical Negligence Silk of the Year award 2022 by Chambers & Partners.
An edition of The Legal 500 notes that "Angus is an absolute pleasure to work with – he is approachable, reassuring and calm."
He is also consistently recommended by the legal directories as a leader in professional discipline and regulatory law and for his expertise in Court of Protection work.
Recent clinical negligence editorial has noted that "his intellectual approach is very impressive. He's very bright, a very shrewd tactician and a solid negotiator. You know you'll get a good deal if he's on your side."
Other recent directory editorial has included the following:
"He is approachable and sympathetic to the situations of each individual claim, but produces great results."
Chambers & Partners
"He is very accessible and able to communicate complex legal issues to witnesses in a way which they can understand."
Chambers & Partners
'Angus has incredible attention to detail, he is a great advocate and negotiator.'
The Legal 500
"Angus is meticulous in his approach to claims, and his attention to detail and knowledge are second to none."
Chambers & Partners
"Angus has very good attention to detail on complex cases. He is very approachable and easy to work with."
Chambers & Partners
"He has real gravitas and is very good with clients."
The Legal 500
"He is an outstanding advocate."
Chambers & Partners
"An extremely accomplished and sure-footed opponent who is well regarded by solicitors."
Chambers & Partners
"He is very knowledgeable and very approachable."
Chambers & Partners
"Very approachable, highly experienced and has excellent judgement. He is also good with clients, witnesses and experts."
Chambers & Partners
"He has extensive experience in this area and is highly regarded."
Chambers & Partners
"A superb communicator, who engages well with clients and explains fully the advice and tactics of any case."
The Legal 500
"An impressive advocate. He is always well prepared and has a detailed knowledge of his cases." 
Chambers & Partners
"A formidable advocate in the most complex of liability and quantum issues."
The Legal 500
"His attention to detail is second to none, and he is excellent both on paper and on his feet in court."
Chambers & Partners
"Angus is a brilliant barrister – his forensic analysis and client skills are excellent."
Chambers & Partners
"An outstanding advocate."
The Legal 500
"He has an impressive ability to absorb the complexities of a case and cut through them to the main issues, expressing his views in a concise and easy-to-understand way."
Chambers & Partners

"He is straight to the point, pragmatic and focused"
The Legal 500
"a fiercely intelligent thinker"
Chambers & Partners
"He provided clear, realistic advice and produced some magnificent advocacy. He's just the kind of guy you want on your side."
Chambers & Partners
"He is very capable and has a reassuring authority in his advice."
The Legal 500
"One of the top-rated silks at this set, who is renowned across the market for his extensive clinical negligence experience. He has handled many multiparty claims and cases involving abuse by health workers. Careful and considered in everything he does. Provides clear advice."
Chambers & Partners
"A very good grasp of the real make-or-break issues in quantum."
The Legal 500
"An eloquent, articulate advocate who really can find the telling phrase to bring home a point."
Chambers & Partners
"Mr Moon QC's submissions on behalf of the doctor were well-structured, powerfully delivered and astute."
Mr Justice Jay in General Medical Council -v- Stone
articles
Angus has written extensively for the Medical Law Reports over the 20 years of his editorship.
He was recently interviewed by Legal Cheek in an article available here.
For further details
Please click on the links to the left or contact a member of our clerking or client care teams.