Clinical Negligence & Healthcare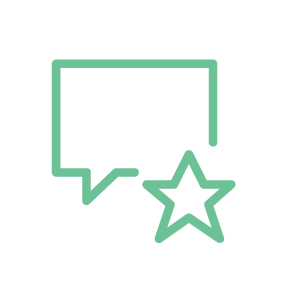 "He is sensible, pragmatic and approachable at all times."
Chambers & Partners
Prior to being called to the Bar, Ranald qualified and worked as a junior doctor in Scotland.
expertise & experience
Ranald's clinical negligence workload includes many complex and high value claims, several of which have involved the assessment of damages for clients residing outside the United Kingdom.
Ranald has represented families, healthcare Trusts and individual healthcare professionals at a number of high-profile jury and non-jury inquest hearings as well as pre-inquest reviews. He has advised on the judicial review of coroners' verdicts.
As part of the preparation for hearings Ranald regularly advises in conference and in writing. Increasingly he is involved in round table settlement meetings and in structured settlement negotiations.
Cases and work of note
Zahir v Vadodaria – [2016] EWHC 1215 (QB) High Court trial May 2016 – successful defence of plastic surgeon accused of negligent nose surgery
Palmer v Derby Hospitals – Trial at Nottingham County Court May 2016 – successful defence of Trust in claim relating to oral cancer surgery.
Lawson-Smith v Oxford University Hospitals – Successful defence of a high value clinical negligence case relating to a claimant who had complex heart surgery and developed a post-operative infection.
Raggett v King's College Hospital + 5 others – [2016] EWHC 1604 (QB) High Court clinical negligence trial involving amputation of a leg for a patient who has since died.
Spindler v Surrey and Sussex HA – Case successfully settled on behalf of client who suffered undiagnosed perineal injury after childbirth.
Mughal v Barts Healthcare NHS Trust – Complex and high value cerebral palsy claim.
Sulaivany v Warrington Hospitals – Manchester County Court March 2014 – successful defence on NHS Trust sued by one of its own consultants for negligent orthopaedic care.
Dhillon v Midland Ultrasound Medical Services – (led by William Edis QC) – successful defence of private ultrasound clinic accused of failing to diagnose Down's Syndrome in utero – Birmingham District Reg March 2014.
Hanoman v Sheffield Teaching Hospitals – 5 day County Court trial in Leeds – September 2015 – successful defence of orthopaedic claim.
Maytum v Abertawe Bro Morgannwg Local Health Board – Nov 2014 – trial of delayed diagnosis of cancer.
Click here for press coverage
Wagstaff v Mid Yorkshire Hospitals NHS Trust – Clinical negligence trial relating to substandard dressing of surgical wound, tissue necrosis and ultimately loss of fingertip. Drafting pleadings, advising in conference and writing and successfully representing claimant at trial on liability in Leeds (Dec 2011)
A child v Sheffield Children's Hospital NHS Foundation Trust and anor – High value clinical negligence claim relating to failure to diagnose spinal haematoma in young haemophiliac resulting in paraplegia.
Wood v Worcestershire Acute Hospitals NHS Trust – successful defence of NHS Trust at trial of allegations relating to knee replacement surgery (Birmingham District Registry June 2009).
Emery v Portsmouth Hospitals NHS Trust – High value Fatal Accidents Act claim involving the delay in diagnosis and treatment of cervical carcinoma.
Al Balushi v Afshar (October 2011) – settlement of high value clinical negligence claim brought by Omani national following failed spinal surgery in United Kingdom.
Moied v South Central Ambulance Service NHS Trust – (May 2012) successful defence of ambulance Trust in High Court trial in which claimant sought damages for death of wife and unborn child.
NB v University Hospital of North Staffordshire NHS Trust & Shrewsbury and Telford Hospital NHS Trust (04.02.11) – successful defence of clinical negligence claim relating to bladder injuries sustained following midwifery care at 2 separate hospitals (reported in Clinical Risk November 2011).
Roberts v Cheyne (27.10.10) (QBD) – settlement of claim for damages in case involving arguments of plene administravit.
A v Powys Local Health Board [2007] EWHC 2996 (QBD) – assessment of damages in high value (£10.7 million) cerebral palsy claim.
Garcia v St. Mary's NHS Trust [2006] EWHC 2314 (QBD) – successful defence of cardiac surgery negligence claim incorporating arguments as to the allocation of hospital resources.
Faithful v Wiltshire HA  [2000] MLC 00181 (QBD) – obstetric negligence claim with high value award for cerebral palsy injury.
Recommendations
Ranald is recommended for clinical negligence law by both the leading legal directories and is ranked as a top tier junior in the field by Chambers & Partners.
Praise for Ranald's clinical negligence expertise includes the following:
"He's very thorough, great with clients and explains everything really clearly."
Chambers & Partners
"He is good on his feet, has a very good bedside manner with clients and has a really good tactical view."
Chambers & Partners
"He's brilliant as counsel and his medical training makes him so strong."
Chambers & Partners
"Being a qualified doctor gives Ranald an edge and level of understanding which is invaluable – he is always on top of the intricacies of a case and handles experts and individuals alike beautifully."
The Legal 500
"Very diligent and has great attention to detail."
Chambers & Partners
"He is a meticulous and highly respected barrister. His medical background allows him to easily tackle complex cases and provide sound and focused advice."
Chambers & Partners
"He is excellent – he combines an empathetic approach with a razor-sharp intellect."
Chambers & Partners
'Has an in-depth knowledge of the technicalities of medicine, which defendant doctors appreciate.'
The Legal 500
"He's very good at quickly cutting through difficult issues and giving pragmatic advice."
Chambers & Partners
"Has extensive medical knowledge and is so approachable and responsive. Clients love him and he has a lovely manner."
Chambers & Partners
'An all-round junior with excellent drafting skills.'
The Legal 500
"Greatly admired for his extensive medical knowledge and expertise in the clinical negligence field. He handles cases across the full range of value and severity. He's medically qualified so he has the wonderful advantage of understanding both the medicine and the law."
Chambers & Partners
"Thorough, efficient, understanding with clients and very practical."
The Legal 500
"He's a very good negotiator who is calm and measured."
Chambers & Partners
"He's methodical, knowledgeable and meticulous. Extremely good on his feet, he has a very nice manner in court, which is very reassuring for the clients. His working knowledge of the law is very, very good and his ability to grasp complex medical issues is outstanding. In terms of his advocacy, he's very robust and confident."
Chambers & Partners
"An excellent trial advocate who inspires absolute confidence."
The Legal 500 
"A top choice for clinical negligence cases with complex medical issues, thanks in part to his experience as a trained doctor prior to his call to the Bar. He is especially noted by clients for the thoroughness and accuracy of his work. He's an approachable barrister, who is down to earth, responsive and sensible. He takes a commercial view of claims, and backs his cases up with good analysis of the papers." 
Chambers & Partners 
"He brings that bit extra to a case."
The Legal 500
"The superb Ranald Davidson is said to be very calm in the heat of battle and understands the issues in a case extremely well. One instructing solicitor said that he has provided sterling service on a number of our cases. His recent matters include Wagstaff v Mid Yorkshire Hospitals NHS Trust, a case concerning the substandard dressing of a surgical wound that ultimately led to the loss of a fingertip."
Chambers & Partners
"Ranald Davidson [is] another reliable junior with experience of running high-value trials on his own. He has a useful talent for distilling complex information and making it understandable."
Chambers & Partners
"Ranald Davidson has an excellent grasp of medical as well as legal issues, and is excellent with clients."
The Legal 500
"Ranald Davidson puts his thorough medical knowledge to good use, often defending doctors against negligence claims. Indefatigible in the pursuit of the client's interest, he strains every sinew and always displays fine judgement."
Chambers & Partners 
"…'clever', 'thoughtful' and 'level headed'…"
The Legal 500 
"Ranald Davidson is approachable and able…is noted as an academic barrister with excellent client skills, who is capable of providing extremely practical advice."
Chambers & Partners
publications
Ranald is a Consultant Editor of the Medical Law Reports, having previously been a Contributing Editor since 2000.
In recent years he has written the reports for the following cases:
Leigh v London Ambulance Service NHS Trust [2014] EWHC 286 (QB) [2014] Med LR 134: Clinical negligence – Psychiatric injury secondary to pain and distress of physical injury – Whether period of negligent delay in treatment causative in law of post-traumatic stress disorder – Whether dissociative seizures secondary to post-traumatic stress disorder – Quantum of injuries.
Collins v Sec of State for Bus, Innovation and Skills [2014] EWCA Civ 717 [2014] Med LR 291: Personal injury – Limitation Act 1980 – Assessment of date of constructive knowledge – Exercise of discretionary power to dis-apply period of limitation – Factors to be considered in exercise of power – Weight to be applied to time elapsed before and after date of knowledge.
Bloom v HM Sen. Coroner for the West District of London [2014] EWHC 2698 (Admin) [2014] Med LR 490: Inquest – Application to quash verdict – Availability of fresh factual and expert evidence – Whether re-hearing necessary or desirable in interests of justice.
Rich v Hull & East Yorkshire Hos NHS Trust [2015] EWHC 3395 (QB) [2016] Med LR 33: Obstetric negligence – Premature delivery – Development of respiratory distress syndrome (RDS) and brain damage – Standard of obstetric care in 1993 – Whether failure to consider antenatal corticosteroid therapy – Whether antenatal corticosteroid therapy would have avoided RDS and brain damage – Whether RDS and brain damage materially contributed to by failure to provide antenatal corticosteroid therapy.
AS v East Kent Hospital NHS Foundation Trust [2016] EWHC 1057 (QB) [2016] Med LR 380: Clinical negligence – Breach of duty – Vitreoretinal surgery – Failed repair of retinal detachment – Whether alternative procedure should have been adopted.
XP v Compensa Towarzystwo SA and Bejger [2016] EWHC 1728 (QB) [2016] Med LR 570: Quantum of damages – Personal injury – Sequential road traffic accidents in Poland and UK – Relative contribution of each accident to claimant's psychiatric injury – Recovery of damages under Polish law – Quantification of damages.
JX MX v Dartford & Gravesham NHS Trust [2015] EWCA Civ 96 [2015] Med LR 103: Quantum – Clinical negligence – Anonymity – Approval of damages settlement on behalf of a child pursuant to CPR 21.10 – Application to anonymise identity of child – Whether anonymity necessary exception to principle of open justice – Guidance as to anonymisation of claimants at approval hearings.
PSA v GMC and Uppal [2015] EWHC 1304 (Admin [2015] Med LR 327: General Medical Council – Fitness to Practise Panel – Finding of Dishonesty – Whether decision not to find impairment of fitness to practise unduly lenient – Whether decision not to impose warning unduly lenient.
Wells v Uni Hospital Southampton NHS Foundation Trust [2015] EWHC 2376 (QB) [2015] Med LR 477: Clinical negligence – Neonatal death – Whether negligent delay in performing caesarean section – Whether earlier caesarean section would have avoided meconium aspiration – Whether mother primary or secondary victim – Whether father secondary victim.
memberships
Ranald is a member of the Professional Negligence Bar Association.