Inquests & Inquiries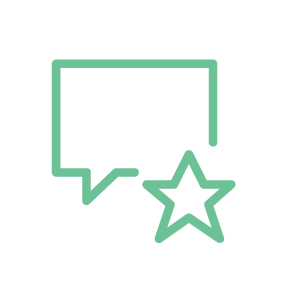 "His legal and technical abilities are exceptional, and he works relentlessly to achieve results for clients."
The Legal 500
Inquest into the death of Alexander Perepilichnyy – John Beggs QC and Cecily White instructed on behalf of the widow
Click here for further details
Experience & expertise
Police forces have instructed John to represent them in high profile inquests for the last 25 years. He represented Surrey Police in the Leveson Inquiry into press standards. He represented the three match commanders in the Hillsborough inquests. He acted for Northumbria Police in the trilogy of inquests arising from the Raoul Moat incident (Moat; Brown; Rathband). He represented West Yorkshire Police in the 7/7 bombings inquests and appeared in the subsequent challenge by judicial review.
John's police inquest practice is summarised by Chambers & Partners as follows: "standout silk who typically acts for police forces facing considerable scrutiny in highly publicised inquests. He habitually advises on the adequacy of police investigations, as well as deaths resulting from actions or omissions made by the police".
John has also acted in numerous inquests arising from deaths in hospitals. In February 2010 he led the representation of Dr Howard Martin before the Durham coroner in relation to three deaths for which Dr Martin had been acquitted of murder.
This year John has been instructed on the following inquests:
Perepilichnyy inquest (ongoing):
John is leading Cecily White for Mrs Perepilichnyy in this inquest where Hermitage Capital Management is alleging that the Mr Perepilichnyy was poisoned by agents of the Russian state in league with Russian gangsters (as per Alexander Litvinenko). The inquest, which involves complex medical evidence, is currently adjourned pending consideration of the hearing of a public interest immunity application by the government. Click for sample press coverage:  Financial Times.
Deepcut inquest (2016):
John led Cecily White and Oliver Williamson on behalf of Surrey Police in this second inquest concerning the death of Cheryl James, a trainee solider at Princess Royal Barracks, Deepcut, Surrey, in November 1995. A conclusion of suicide was handed down – click here for further details.
recommendations
"His knowledge, approach and accessibility are all second to none."
Chambers & Partners
"He fights his client's corner fearlessly and tenaciously. He always comes out fighting and is a bloody good cross-examiner."
Chambers & Partners
"He is one of the best barristers I have come across and being around him you learn so much."
Chambers & Partners
'A tenacious advocate, whose meticulous preparation enables them to be the leading orator in court. Considered the authority in policing law. Not only in-depth knowledge of relevant case law but often appeared in the judgments of the authorities. This depth of understanding combined with years of contextual understanding of policing, makes their opinion the opinion of note. '
The Legal 500
"He is robust and will fight tooth and nail, employing every tactic at his disposal. You have to have untold levels of resilience to fight him off; he's a brilliant jury advocate who presents very clearly."
Chambers & Partners
"He's the leader in any tough courtroom, getting witnesses onside and persuading them to give evidence."
Chambers & Partners
"A world-class cross-examiner who has a beautiful way of handling witnesses, and a great turn of phrase."
Chambers & Partners
'Highly respected and his commitment to clients is unwavering. He is an excellent tactician who gives his client pragmatic and careful advice, and is supportive of instructing solicitors.'
The Legal 500
"A ferocious cross-examiner who is fearless in court."
Chambers & Partners
"He's a fighter and a very, very robust advocate."
Chambers & Partners
'He is well regarded for inquests as part of his broad public law practice.'
The Legal 500
"He is very clever and a good lawyer. He is a good, efficient cross-examiner and he is fearless so he won't be put off doing what he thinks is right by the fact that it is unpopular."
Chambers & Partners
 "As a court advocate, his cross-examination skills are among the best I have ever seen."
Chambers & Partners
'A formidable advocate, who is fearless in the pursuit of his client's interests.'
The Legal 500
"He is an absolutely tireless fighter for his clients' interests, and a fearless advocate." 
Chambers & Partners
'He is fearless when representing clients, and tactically beyond reproach.'
The Legal 500
"His ability to digest cases and present all the key points succinctly is hugely impressive. His work ethic is exceptional, he always meets deadlines and responds to clients without delay." 
Chambers & Partners