Court of Protection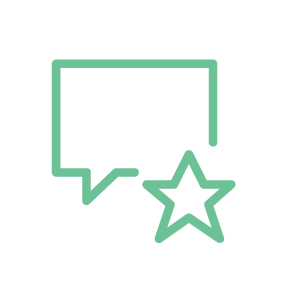 "She is great and is the voice of reason in a room full of hysterical people. Really level-headed, a great advocate. She cuts through all the hysteria and comes up with a sensible solution."
Chambers & Partners
Best interests declaration in Charlie Gard case
Katie Gollop KC and Debra represented Great Ormond Street Hospital.
Click here for full news story
Experience & expertise
Debra's interest in this area stems from her work on the Mental Incapacity project at the Law Commission, before she joined Chambers.
Her expertise is summarised by Chambers & Partners as follows:
"excels in health and welfare cases, and is particularly well known for handling matters concerning end of life care, and welfare decisions such as those concerning residence and contact. She frequently acts for health and social service bodies, as well as for private entities and the Official Solicitor."
Debra has a detailed knowledge of the Mental Capacity Act 2005 and is a contributor to Medical Treatment: Decisions and the Law, The Mental Capacity Act in Action, Bloomsbury (2016).
cases & work of note
Great Ormond Street Hospital v (1) Constance Yates (2) Chris Gard (3) Charles Gard (A Child, by his Guardian ad Litem) [2017] EWHC 972 (Fam).  Decision in respect of an 8 month old child with a rare inherited mitochondrial disease, permitting the hospital to give palliative care only and determining that it was not in the child's best interests to travel to America for alternative treatment.
An NHS Trust v AB (A Child) and others (2016), Court of Appeal, successfully resisted application for permission to appeal against declarations permitting NHS Trust not to escalate care for seriously ill child.
(1) NHS Acute Trust (2) NHS Mental Health Trust v C (By her litigation friend, the Official Solicitor) [2016] EWCOP 17.  Decision permitting a forced caesarean section for a woman who lacked capacity and was detained under s.2 Mental Health Act 1983; imposing a temporary complete ban on all reporting of the application until after the birth.
Cumbria CCG v S [2016] EWCOP 32.  Decision permitting withdrawal of artificial nutrition and hydration from a young woman in a persistent vegetative state.
A NHS Trust v M [2015] EWHC 3423 (Fam).  Decision permitting withdrawal of treatment from severely brain injured baby, against parents' wishes.
Bedford Borough Council v C [2015] EWCOP 25.  Decision as to the long term residence of an elderly woman with dementia, including a successful claim for damages for breach of Articles 5 and 8 ECHR in respect of deprivation of liberty/separation from her husband.
United Lincolnshire Hospitals NHS Trust v N (By her litigation friend, the Official Solicitor) [2014] EWCOP 16, [2014] COPLR 660.  It would be lawful and in the best interests of a patient in a minimally conscious state, with no prospect of recovery, for clinicians to make no further efforts to provide her with artificial nutrition and to withdraw the provision of intravenous fluids.
Milton Keynes Council v RR [2014] EWCOP B19.  Decision as to the long term residence of an elderly woman with dementia, who had been wrongly removed from her home, resulting in breaches of her rights under Articles 5 and 8 ECHR.
Royal Free NHS Foundation Trust v AB [2014] EWCOP 50.  Emergency application for authority to require a young pregnant woman with mental disorder to undergo a caesarean section.
An NHS Foundation Trust v (1) M and (2) K [2013] EWHC 2402 (COP).  It would not be in the best interests of a patient lacking capacity and reaching the end of his life to be resuscitated or admitted to intensive care in the event of a serious deterioration in his health.
An NHS Trust v (1) A (an Adult, represented by the Official Solicitor as Litigation Friend) and (2) SA [2005] EWCA (Civ) 1145, [2006] Med LR 29, in declaring it lawful to withdraw life sustaining treatment against the family's wishes. to be lawful, the judge had been entitled to reject evidence of the family's expert that the patient had a realistic prospect of recovery.
recommendations
"Her pragmatism and handle on the law is impressive."
Chambers & Partners 
"Debra is an exceptional advocate who is able to cut to the key issues and is quite formidable. She is extremely clear on rules of evidence and any limitations of the court."
The Legal 500
"She is very thorough and has a great eye for detail."
Chambers & Partners 
'A silk who combines quiet confidence with sound judgement. Clients appreciate her advice; judges listen to her.'
The Legal 500
"Very calm and measured, but extremely effective in court."
Chambers & Partners 
'When she speaks, parties and judges listen. She is very calm and clear, and clients love that about her. She is outcome focused and very good at navigating through complex and emotional subjects without getting diverted. And she doesn't miss a single detail.'
The Legal 500
"She's very good with clients and gives them great reassurance. She's also brilliant with the law."
Chambers & Partners 
'Very calm in a crisis when all others are losing their heads.'
The Legal 500
"She is very knowledgeable and pragmatic."
Chambers & Partners
"She's very calm in her advocacy, and her paperwork is very succinct. She has undoubtedly got real ability, is extremely approachable and clients like her."
Chambers & Partners
"She's very sensible in court and she will definitely keep pushing a point if she thinks it's important. She's pragmatic, easy to work with and very responsive. Good with clients, she offers good advice on overall strategy in complex cases."
Chambers & Partners
"A regular on medical treatment cases. She has a calm approach in court and is able to cut through multiple issues and get to the key points. Very focused, she can be relied upon to sort things out." 
Chambers & Partners 
publications
Medical Treatment: Decisions and the Law, Bloomsbury Professional, 2022, 4th ed
Debra co-authored chapter nine: Abortion and chapter ten: Sterilisation and Contraception of the fourth edition of the book Medical Treatment: Decisions and the Law, edited by Christopher Johnston KC and Sophia Roper KC and written by 27 members of Serjeants' Inn.
Contributor, Medical Treatment: Decisions and the Law, Bloomsbury Professional, 2016, 3rd ed