Police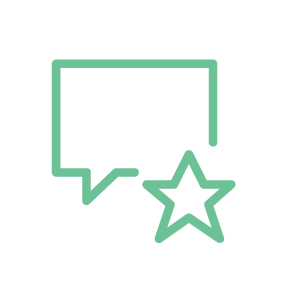 "She is a very courageous, clear and direct advocate."
Chambers & Partners
Thames Valley Police v DS Brashaw: Debra successfully presented this sensitive disciplinary case concerning a detective sergeant who had indecently assaulted a female detective constable whilst off duty. He was dismissed from the force. Click here for press coverage
experience & expertise
Debra has defended police forces in many civil claims for assault, false imprisonment, malicious prosecution and misfeasance in public office. She regularly appears in inquests concerning deaths in custody, or following contact with the police, and acts as presenting counsel and as legal adviser to panels in disciplinary hearings.
Debra has particular expertise in police pensions, particularly cases involving ill-health and injury awards. She also acts for the police in judicial reviews covering a range of issues, and provides operational advice, with particular emphasis on medical and mental health issues.
cases & work of note
Inquest into the death of Sean Rigg (2012) Southwark Coroner's Court.  A man suffering from paranoid schizophrenia died in policy custody following a period of restraint.
R (Sessay) v South London and Maudsley NHS Foundation Trust (2) Commissioner of Police of the Metropolis [2012] 2 WLR 1071.  Decision that s.5 Mental Capacity Act 2005 did not confer on police officers authority to remove a person from private premises to hospital or another place of safety for the purpose of s.136 or s.135 Mental Health Act 1983; that the Act provided a complete code for the compulsory admission to hospital of non-compliant mentally incapacitated patients for the purpose of assessment and treatment, and the common law doctrine of necessity could not apply
R (Sussex Police Authority) v Cooling and French [2004] EWHC 1920 (Admin).  An officer's unsuccessful attempts to return to work following a period of suspension were not time spent on duty, and he was not entitled to an injury award.
R (Sussex Police Authority) v Edwin Beck and Paul Hamlin [2003] EWHC 1361 (Admin), [2006] ICR 570.  Where an officer's infirmity of mind or body rendered him unable to work for a particular police force, he would not be regarded as disabled within the meaning of the Police Pensions Regulations 1987 if he was able to perform the ordinary duties of a police officer in another force.
Clinch v Dorset Police Authority [2003] EWHC 161 (Admin), [2003] Pol LR 68.  A police inspector who was retired from the police force on the grounds of a depressive illness caused by his failure to achieve promotion was not entitled to an "injury on duty" award.
Jennings v Humberside Police [2002] EWHC 3064 (Admin).  A police officer, whose injuries sustained in a road accident while he was on duty had brought forward the symptoms of a pre-existing condition, was not permanently disabled as a result of those injuries for the purposes of the Police Pensions Regulations 1987 SI 1987/257, and therefore was not entitled to an injury award.
recommendations
"She has a strong police law practice." 
The Legal 500
"Represents police forces in civil claims and provides legal assistance at inquests and disciplinary hearings. Has particular expertise in police pensions cases, especially those involving ill health and injury awards. Also provides operational advice, with an emphasis on medical and mental health issues." 
Chambers & Partners
"Debra Powell is very experienced at defending police forces, and has a particular specialism in cases that involve ill health and injury awards."
Chambers & Partners 
"Also highly commended is Debra Powell, who is excellent at drawing out the main points of a case. This personable and bright junior has particular experience in mental health matters, recently providing operational advice … on standard operating procedures for dealing with incidents involving persons with mental illness."
Chambers & Partners 
"While having a full and varied civil actions and disciplinary practice, the highly lauded Debra Powell is also one of the sector's go-to specialists in police pensions work. She comes highly recommended."
Chambers & Partners