Inquests & Inquiries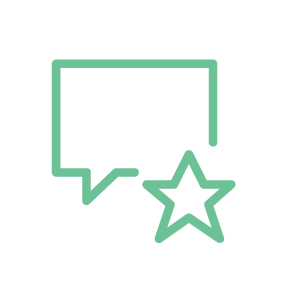 "Great at complex inquests. She is incredibly persuasive on her feet, is robust and she has good judgement."
Chambers & Partners
Debra represented the husband of a 32 year old woman who died after jumping from their third floor roof terrace, after doctors decided she was not detainable under the Mental Health Act 1983.
Click here for press coverage
experience & expertise
Debra is a specialist in inquest law and was joint editor of the Inquest Law Reports for ten years. She acts for families, doctors, public and private healthcare bodies, and the police and prison services and has appeared in many Article 2 inquiries, in particular those arising out of deaths in custody or whilst under psychiatric care in hospital or the community
Debra has significant experience of major healthcare related public inquiries, having represented core participants in the Inquiries into Bristol paediatric cardiac surgery and Mid-Staffordshire NHS Trust and appeared in the Shipman Inquiry.
Her work in this field includes:
Infected Blood Inquiry (2018).  Investigation into the infection of thousands of NHS patients with Hepatitis C, HIV and other pathogens through infected blood and infected blood products.
Inquest into the death of Ellie Butler (2018).  Murder of a six year old girl by her father after she was placed in her parents' care by the Family Court following the overturning of earlier findings of intentional harm and neglect.
Independent Inquiry into Child Sexual Abuse facilitated by the Internet (2018).  One of the thirteen strands of the Child Sexual Abuse Inquiry.
Inquest into the death of Christopher Brennan (2016). Death of a 15 year old boy, with a history of self-harm, in a psychiatric unit.
Shafi v HM Senior Coroner for East London [2016] 1 WLR 640.  There had been insufficiency of inquiry by reason of the failure to take all reasonable steps to ensure the attendance at the inquest of relevant witnesses from Dubai, including attendance by video link if necessary. Section 7(2)(a) Coroners and Justice Act 2009 did not mandate the summoning of a jury in every case of a death in custody abroad.
Inquest into the death of Christopher Letts (2015). Death of a man three days after discharge from a psychiatric hospital, following a decision not to detail him under section.
R (Cooper) v HM Coroner for North East Kent [2014] EWHC 586 (Admin), [2014] Inquest LR 121.  Challenges to coroners' proposals to leave particular conclusions to a jury should not in the ordinary case be entertained by the High Court.
Inquest into the death of Sean Rigg (2012) Southwark Coroner's Court.  A man suffering from paranoid schizophrenia died in policy custody following a period of restraint.
Mid Staffordshire NHS Foundation Trust Public Inquiry (2010-2012).  Inquiry into serious failings at the Mid Staffordshire NHS Foundation Trust between 2005 and 2009.
Inquest into the death of Liam McManus (2009).  A nine week inquest into the death of a 15 year old boy who died in a young offenders' institution from a self-inflicted injury.
Inquest into the death of Penny Campbell (2006).  Death of a young mother as a result of chaotic out of hours GP care over a long weekend which resulted in failure to diagnose a serious infection.  The Coroner's rule 43 report to the Secretary of State for Health resulted in the issuing of directions to all PCT's requiring them to review arrangements for delivering continuity of care in out of hours GP services.
Bristol Royal Infirmary Public Inquiry (1998-1999). Inquiry into the management of care of children receiving complex heart surgery at the Bristol Royal Infirmary between 1984 and 1995.
recommendations
"The best cross-examiner in the jurisdiction, and the kind of barrister who can single-handedly turn a case around"
Chambers & Partners 
"A formidable advocate"
Chambers & Partners 
"She is easy to work with and very responsive to questions and queries"
Chambers & Partners 
"A high-quality advocate, who is always measured and sensible"
The Legal 500
"Helpful and responsive with good technical knowledge, and a persistent advocate."
The Legal 500
"Very experienced, thorough and down to earth. She's very straight-talking and clear, and is liked by clients."
Chambers & Partners 
'Very calm in a crisis when all others are losing their heads as well as very responsive and good on strategy.'
The Legal 500
"She's willing to step in and fight when you need her to and she's brilliant on the law. Clients rave about her as she gives them great reassurance when their reputation is on the line."
Chambers & Partners 
"Very effective counsel, she is stellar on inquests law. She is able to build a good rapport with bereaved families and to express legal matters in layman's terms."
Chambers & Partners
"She isn't afraid to give frank advice."
The Legal 500
"She provides pragmatic advice and keeps clients informed at all stages of the process."
The Legal 500
Publications
Joint editor, Inquest Law Reports, 2001-2011