Public & Administrative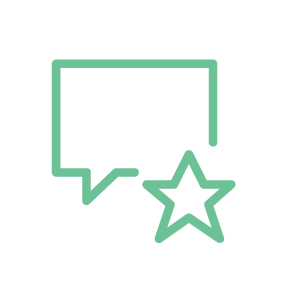 "A concise and intelligent advocate, who will usually outshine others."
The Legal 500
R (Shafi) v HM Senior Coroner for East London: Debra represents the coroner in this case which raises key issues as to investigations into deaths overseas
Click here for press coverage
Experience & expertise
Debra is a specialist in inquest law and was joint editor of the Inquest Law Reports for ten years. She acts for families, doctors, public and private healthcare bodies, and the police and prison services and has appeared in many Article 2 inquiries, in particular those arising out of deaths in custody or whilst under psychiatric care in hospital or the community.
Debra's judicial review practice has covered a wide range of subjects in the medical, police and mental health fields and she has extensive experience in cases concerning police pensions, particularly ill-health and injury awards.
Debra has particular experience of healthcare related Public Inquiries and has been representing the Care Quality Commission at the Mid-Staffordshire Hospital Public inquiry.
Debra has acted and advised in a wide range of mental health related cases, including judicial review, mental health review tribunals (now first tier tribunals), displacement of nearest relative applications and civil claims for false imprisonment following detention under the Mental Health Act. She has also advised the police service on its interactions with mentally disordered offenders and members of the public.
cases & work of note
Shafi v HM Senior Coroner for East London [2016] 1 WLR 640: there had been insufficiency of inquiry by reason of the failure to take all reasonable steps to ensure the attendance at the inquest of relevant witnesses from Dubai, including attendance by video link if necessary. Section 7(2)(a) Coroners and Justice Act 2009 did not mandate the summoning of a jury in every case of a death in custody abroad.
R (Cooper) v HM Coroner for North East Kent: a construction worker had died when a trench collapsed on him. Before the inquest was concluded, the claimant, who was the deceased's employer, sought judicial review of the coroner's decision to leave to the jury a conclusion of unlawful killing. Debra represented the coroner. The Judge gave important guidance that challenges of this kind, in the middle of an inquest, should not normally be entertained by the High Court.
Read decision here
Slater v Police and Crime Commissioner for Derbyshire: a former officer appealed against the reduction in his injury award when he obtained relatively well paid work overseas, arguing that as his physical disabilities had not changed, nor should his award. Debra drafted submissions to the Police Medical Appeal Board which were successful in establishing that his new level of earnings was relevant and should lead to a reduction in the award
Inquest into the death of Sean Rigg, 2012: Debra acted for the Mental Health Trust in this lengthy inquest into the death in custody of a man suffering from schizophrenia.
Mid-Staffordshire NHS Foundation Trust Public Inquiry, 2010 -2013: the Inquiry investigated the role of commissioning, supervisory and regulatory bodies and systems in detecting and correcting deficiencies in the Trust's service and will be making recommendations based on the lessons learned. Debra represents a core participant in the Inquiry, the Care Quality Commission.
R (Sessay) v (1) South London & Maudsley NHS Foundation Trust and (2) Commissioner of Police of the Metropolis [2011] EWHC 2617: the police were not entitled to rely on s.5 or s.6 Mental Capacity Act 2005 to remove a mentally disordered person from her home to hospital for assessment.
Re: McManus, 2009: inquest into the death of a 15 year old at his own hand in a young offenders' institution.  The inquest, which involved issues around the placement of minors sentenced to detention, as well as the regime of care in the YOI, lasted for almost 9 weeks.  Debra represented the Prison Service and the Youth Justice Board.
R (Sussex Police Authority) v Cooling and French (interested party)  [2004] EWHC 1920 (Admin): pensions: an officer's unsuccessful attempts to return to work following a period of suspension were not time spent on duty, and he was not entitled to an injury award.
R (Sussex Police Authority) v Dr Beck  [2003] EWHC 1361 (Admin): pensions: if an officer`s infirmity of mind or body renders him unable to work for a particular police force, he will not be disabled within the meaning of the Regulations if he is able to perform the ordinary duties of a police officer in another police force.
Clinch v Dorset Police Authority  [2003] EWHC 161 (Admin): pensions: depression caused by disappointment at repeated failure to obtain promotion not an injury duty; where a police authority is considering whether to award a policeman's injury award it must refer the statutory questions to a doctor and may not decide issues of fact or law itself.
Jennings v Chief Constable of Humberside Police  [2002] EWHC 3064 (Admin): pensions: minor injury on duty causing acceleration of onset of symptoms but no aggravation of pre-existing disabling back condition – not entitled to policeman's injury award.
recommendations
"Highly intelligent and technically sound."
Chambers & Partners