police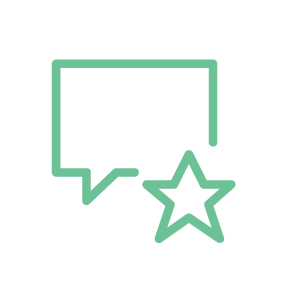 "He has a good brain and is a good drafter who is popular with clients."
Chambers & Partners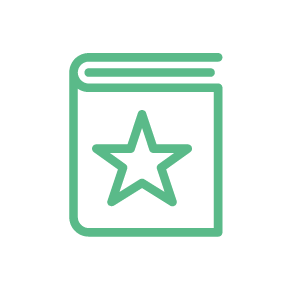 "When does a police officer prosecute or commit misfeasance?"
Read Oliver's post on our UK Police Law blog here.
expertise & experience
Oliver's work covers a wide variety of police law including:
Misconduct proceedings;
Warrants;
Inquests and inquiries;
Civil claims;
Judicial review;
Employment; and
Operational advice.
For more than 5 years Oliver has acted in a large number of high profile misconduct prosecutions, including prosecuting the first chief constable in more than 35 years to be dismissed (the chief constable and deputy chief constable of Cleveland Police).  Over the past few years Oliver has acted in cases throughout England and Wales including in Essex, Surrey, Thames Valley, Dyfed Powys, Lancashire, North Yorkshire, Cleveland and for British Transport Police.  Most recently, Oliver has acted on behalf of the Appropriate Authority in cases against officers alleged to have abused their powers and authority for sexual advantage.
Oliver has developed a specialist expertise in warrants. He represents police forces in relation to entry, search and seizure warrants in high profile and complex matters.  Oliver advises investigation and search teams prior to applications, represents officers at application hearings, attends and advises during execution of warrants and advises and acts in Judicial Review and related civil proceedings following legal challenge of executed warrants. Oliver has represented the police, and been led by specialist financial crime silk, in high value money laundering investigations.
Oliver represents police forces in Inquests throughout England and Wales, including the Hillsborough Inquests on behalf of the retired match day commanders and the 'Deepcut Inquests' on behalf of Surrey Police. Oliver advises police forces on issues relating to a number of public inquiries.
Oliver represents the police in various aspects of civil litigation including high profile false imprisonment and malicious prosecution claims, disclosure applications and defending actions brought under the Human Rights Act. He has experience of advising on constitutional law issues. Oliver has acted in a number of high profile cases and in cases as sole counsel for the defendant against silks.
Oliver has been instructed in respect of a number of Judicial Reviews including concerning issues of bias and the alleged prejudicial effect of misconduct proceedings on related extant criminal proceedings.
He also acts for the police in wide-ranging employment tribunal cases.
Oliver advises on operational matters covering the wide spectrum of police work.  Oliver has represented police forces in POCA seizures and forfeitures, closure orders ('crack house' and ASB) as well as Police Property Act matters, Forced Marriage Protection Orders and before licensing panels. Oliver acts for the police in disclosure applications in the Crown and Family Courts where documents have been obtained as a result of on-going police investigations. Oliver represents police forces before licensing panels in matters concerning the Licensing Act 2003.
recommendations
"When it comes to advocacy, Oliver has a lovely touch."
Chambers & Partners
"Good persuasive drafting skills. Written advice delivered in a straightforward and efficient style which is very helpful with both professional and lay clients. Oliver is collaborative, approachable and responsive in his approach."
The Legal 500
"He has a lovely advocacy style: it's very low-key and measured, and the judges really like it. He is a thoughtful barrister who is smart and switched on."
Chambers & Partners
'Excellent written and oral advisory skills. Very clear and accurate advice. Excellent knowledge of Police Regulatory law and public law. '
The Legal 500
"He's got good judgement, and a nice easy manner when it comes to questioning witnesses."
Chambers & Partners
'Very diligent, and provides clear advice.'
The Legal 500
"Very approachable and bright, and produces good written work."
Chambers & Partners
'He is hardworking with a meticulous eye and builds great rapport with clients.'
The Legal 500
"He's hard-working and gets on with the job with great enthusiasm."
Chambers & Partners
"His attention to detail is first-class."
Chambers & Partners
"He is very good."
Chambers & Partners
"He has a good brain and is a good drafter who is popular with clients."
Chambers & Partners

"I've been impressed by him. He works very hard. His advocacy is very good."
Chambers & Partners 
"Impressive on the advocacy side, he has intellectual weight and understanding of the police operational context. An excellent junior with a very good eye for detail. He deals with a lot of peripheral issues in a very flexible way and has a quick turnaround time. You can have a full and frank debate with him about how to approach something and he has great technical know-how." 
Chambers & Partners
publications
Oliver has written a number of articles which have featured in Police Professional, including a number on his specialist topic of warrants.
Together with other members of Chambers, Oliver presents seminars on police topics including a popular talk: "Search Warrants: Avoiding the Pitfalls".