Inquests & Inquiries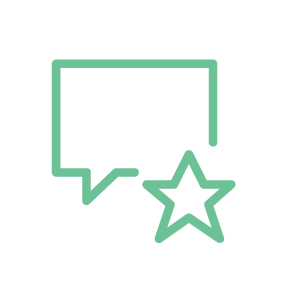 "You can have a full and frank debate with him about how to approach something and he has great technical know-how."
Chambers & Partners
Oliver was instructed in the inquest into the death of one year old Mia Elcock.
Click here for press coverage.
experience & expertise
Oliver advises police forces in relation to high profile inquests. For more than two years Oliver represented the three retired Match Commanders in the Hillsborough Inquests. Prior to commencement of the Hillsborough Inquests, and insofar as was possible during the two years Oliver has been instructed in Article 2 and jury inquests, including deaths in custody.
Oliver also has wide experience in medical inquests. He has therefore acted for individual police officers and on behalf of police forces and he is regularly instructed to appear on behalf of individual doctors as well as on behalf of hospital trusts and private healthcare providers. As a result, he acts in cases which concern overlapping medical and policing issues and acted on behalf of a doctor in the Rachael and Auden Slack inquest (click here for press coverage).
Oliver has acted on behalf of families in a number of high profile paediatric deaths including:
cases & work of note
The Hillsborough Inquests
Led by John Beggs KC, Oliver represented the three retired police superintendent match commanders Roger Marshall, David Duckenfield and Roger Greenwood at the fresh inquest into the Hillsborough disaster of 15 April 1989 in which 96 people died. Superintendent Roger Marshall was responsible for policing outside the stadium. As the crush at the Leppings Lane turnstiles outside the stadium became severe he requested the opening of exit gates to allow fans in and relieve crowd pressure. David Duckenfield ordered the gates to be opened and Roger Greenwood was in charge of the police operation inside the ground as the disaster unfolded.
Surrey Police; Deepcut Military Barracks
Led by John Beggs KC, with Cecily White, in relation to the deaths of four soldiers at Deepcut (1995 – 2002). Surrey Police investigated the deaths following criticism of the Ministry of Defence's handling of initial investigations. Following concerns expressed by families, Devon and Cornwall Police conducted a focused review ('Operation Stanza'). There followed an independent review by Nicholas Blake KC.  The family of Cheryl James were granted a fresh inquest heard by HHJ Barker, sitting as a Coroner in February 2016. The families of other soldiers who died at Deepcut are also to seek fresh inquests. Oliver advised Surrey Police. The Cheryl James hearing took place between February and April 2016 when Oliver was acting in the Hillsborough Inquests.
Inquest Touching the Death of C
On 4 July 2013 C, aged 18, drowned after an epileptic seizure whilst in the bath at a learning disability unit run by an NHS Trust which has since been closed. C was prescribed risperidone (an anti-psychotic) on 9 April 2013 and was detained under Section 2 Mental Health Act until 17 April 2013 when he was discharged from the section. He remained an informal patient at the unit up until his death. Oliver represented a psychiatrist working on the unit. The jury concluded that there were "serious failings" by the trust, including his bathing arrangements.
Inquest touching the death of Piotr Kucharz
Oliver represented a Consultant Psychiatrist at a mental health hospital. Mr Kucharz had previously been diagnosed as suffering from schizophrenia and was admitted to the mental health hospital on 3 October 2014. He was last been seen alive and in his room at 16:05 pm on 8 October. Supervision and planned checks on welfare did not take place. Sadly, Mr Kucharz was found unresponsive and lying on the floor of his room having used a cord as a ligature to strangle himself. He was taken to hospital and despite treatment passed away on 12 October 2014. The Coroner concluded that an absence of effective translation services and the decision made on 7 October 2014 to reduce the frequency of checks made on his welfare contributed to his decision to end his life.
Inquest touching the death of Alois Dvorzac
Mr Dvorzac was 84 years old and travelled from Canada to the UK in January 2013.  He had been travelling from Canada to visit his daughter to Slovenia. He stopped over in London, where immigration officers refused him entry and were concerned about his health. He was held overnight at Gatwick Airport. There were reports that he had 'escaped from a mental hospital'. Mr Dvorzak was handcuffed during his detention. He was taken to East Surrey Hospital where doctors said he was fit enough to be repatriated. The Home Office put Dvorzak in Harmondsworth detention centre until a flight back to Canada could be arranged. Nursing staff at Harmondsworth reported that they "were very concerned about a frail man who had dementia". A doctor at the centre diagnosed Alzheimer's disease and declared him unfit for detention. An attempt by the UKBA to remove Mr Dvorzac in early in February 2013 after he was declared unfit to fly. He was taken back and forth to hospital but sadly died of heart failure on 10 February 2013. Oliver represented an NHS Trust who provided a liaison psychiatry service to the hospital.
recommendations
'Oliver is always very well prepared. His advocacy style is calm, collected, and conducted in a measured way so that he always gets to the root of the problem.'
The Legal 500
'Excellent, pragmatic advice with a great eye for detail.'
The Legal 500
'Very fair and measured, knows his papers, and is persistent but polite to witnesses.'
The Legal 500
"Very impressive, he works hard at all hours, gives very careful consideration to documents and is a wonderful tactician. He is approachable, has a good eye for detail and thinks outside the box."
Chambers & Partners
 "A lawyer with a nice manner and good judgement whose standard of cross-examination is excellent."
Chambers & Partners
"Particularly impressive."
The Legal 500
"Very impressive, he works hard at all hours, gives very careful consideration to documents and is a wonderful tactician. He is approachable, has a good eye for detail and thinks outside the box."
Chambers & Partners
publications
Medical Treatment: Decisions and the Law (2nd, 3rd, and 4th Editions).