Clinical Negligence & Healthcare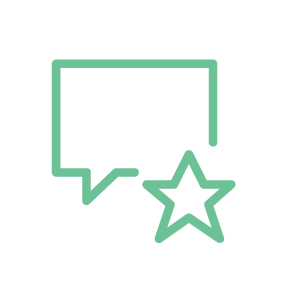 "An excellent junior with a very good eye for detail."
Chambers & Partners
Oliver instructed on behalf of the family in the inquest into the death of five year old Harry Mould.
(click here for press coverage)
experience & expertise
Oliver represents claimants and defendants (including individual doctors and private hospitals) in a wide variety of medical and clinical negligence matters. He is regularly instructed on behalf of private hospital group BMI Healthcare to defend civil actions brought against hospitals. He has particular expertise in complex medical inquests and is regularly instructed to appear on behalf of families, doctors, hospital trusts and private healthcare providers. Oliver has acted on behalf of families in a number of high profile paediatric deaths including:
one year old Mia Elcock (click here for press coverage); and
fourteen-year old Sophie Harmsworth (click here for press coverage).
Oliver undertakes all aspects of claimant and defendant clinical negligence work and represents both individuals and hospitals in the Court of Protection. He is a co-author of the book Medical Treatment: Decisions and the Law (MTDL). Oliver is instructed by claimants and defendants in all aspects of related medical work and has a particular interest in cases involving difficult questions of consent and capacity.  As a result of his wide interest in ethical cases, Oliver contributed to a number of chapters in MTDL, including those on consent; treatment of suicidal patients; and human organ and tissue donation. Oliver has had exposure to cases involving tissue donation and withdrawal of treatment and cases concerning the HFEA.
cases & work of note
A (In his personal capacity and as Administrator of the Estate of M, Deceased) v An NHS Trust
Oliver represented the family of M, a 50 year old man who died weeks after undergoing an ablation procedure.  Oliver represented the family at the inquest and in the resulting civil action.  The full circumstances of M's treatment were explored during the course of the inquest.  M suffered from atrial fibrillation and underwent an ablation procedure which involves a catheter being passed into the heart and radiofrequency energy applied to alter an irregular heartbeat. Sadly M suffered a rare complication (atrial oesophageal fistula) and a small hole developed between the oesophagus and the atrium of the heart. He attended hospital with pain on several occasions but was permitted to have oral fluids which caused him to suffer neurological events caused by emboli in the brain. Sadly, a large embolus caused catastrophic and irreversible brain damage. The Coroner refused to make any adverse findings at the Inquest. Following service of particulars of claim the defendant made an admission of liability including that M should not have undergone the procedure in the first place.
S (In his capacity as Administrator of the Estate of M, Deceased) v An NHS Trust
Oliver represented the family of M in the Inquest and related civil action. M was taken to the hospital and a chest X-ray showed she had pneumonia, so she was given oxygen and saline. Sadly, M suffered a cardiac arrest and died on 24 October, the day after her admission. A post-mortem examination found that M had an extremely rare heart condition, with a large vegetation on the heart. The Coroner found that there had been a "clear failure" in M's treatment and made a Rule 43 recommendation in relation to practices at the hospital.  The clinical negligence claim was settled out of court.
H (In his capacity as Administrator of the Estate of S, Deceased) v Dr B
Oliver represented the parents of S in the Inquest and subsequent civil proceedings.  S received home visits from her GP, Dr B, on two occasions in relation to abdominal pain. On both occasions, Dr B did not consider the condition to be serious and did not advise that S be taken to hospital. One day after Dr B's second visit, S died from compilations of a perforated gangrenous appendix. The Coroner at the inquest made no negative findings in respect of S's treatment. Oliver was involved in all aspects of the claim from advising the family before the inquest through to the conclusion of the civil claim shortly after exchange of expert reports.
M v An NHS Trust
Oliver represented M in a long-running and complicated claim arising out of what should have been straightforward knee surgery. M suffered from arthritis in the knee and underwent knee surgery. Without his consent, the surgeon utilized a relatively unknown knee prosthesis. M initially made a good recovery. Some months after surgery, around Christmas time, M's knee suddenly gave way. Upon M undergoing corrective surgery, the unusual implant was discovered. The claim was initially against the manufacturer of what was alleged to be a defective product, namely the implant. However, upon admission of liability by the defendant hospital, the claim against the manufacturer was discontinued. The claim was difficult to quantify because the claimant had been forced to give up work as a result of complications with his knee. Based upon available expert evidence it was not possible to say that M could have continued to work to retirement but for the negligence. The claimant's expert was more pessimistic about the claimant's pre-negligence prognosis than the claimant's treating surgeon. The claimant therefore instructed, and applied to rely upon, a new expert (whose evidence was more in-line with the treating surgeon). At a contested hearing the claimant was given permission to rely on a new expert with the proviso that the previous expert report be disclosed. Following mutual exchange of expert reports it was apparent that the defendant expert was more favourable than the claimant's initial expert and the decision to instruct a new expert was well-founded. The case subsequently settled prior to trial.
publications
Oliver was an author on Medical Treatment: Decisions and the Law – The Mental Capacity Act in Action (3 Serjeants' Inn, Christopher Johnston (Ed.)  (Second Edition, Bloomsbury, 2009).
Medical Treatment: Decisions and the Law, 3rd edition, Bloomsbury, 2016
Oliver also provided material used in Atkin's Court Forms SPORTS LAW — ACF Vol 36(2)(2013 Issue).
recommendations
"He can cut through the complexity and get to the nub of the case."
Chambers & Partners
"Oliver has good attention to detail and provides clear, concise and empathetic advice to clients."
Chambers & Partners
"Oliver is an exceptional barrister; his ability and skill is second-to-none, no matter how legally or medically complex the case is."
The Legal 500
"He is caring with clients and his technical abilities are great."
Chambers & Partners
"A strong, hard-working junior who works in a collaborative way."
Chambers & Partners
"He's knowledgeable, confident, gives the right level of detail and does a great job."
Chambers & Partners
"Very intelligent and always able to put clients at ease."
Chambers & Partners
"He is a fantastic negotiator and is quick to think on his feet."
Chambers & Partners
"He is approachable and caring with clients, as well as being careful and meticulous in his analysis."
Chambers & Partners