Court of Protection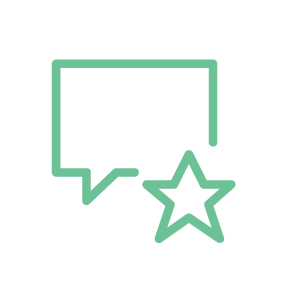 "She has a strong work ethic and immerses herself in a case, using her keen analytical skills to good effect… She's a tough negotiator and has very sound judgement."
Chambers & Partners
Charlie Gard
Katie and Susanna Rickard were instructed by Great Ormond Street Hospital in the Charlie Gard case.
Click here for the position statements
Click here for the judgments
Experience & expertise
Serious medical treatment requires a different skill set to adversarial litigation and through listening, empathising and finding imaginative compromises, Katie is often able to broker an agreement where previously there had been an impasse.
But agreement is not always possible and Katie has an abundance of experience in calling and testing evidence often on behalf of the Official Solicitor.  She has acted in many out of hours applications and is unphased by taking evidence, sometimes from overseas, using telephone and video links with or without an interpreter.
For a fuller picture of Katie's approach to her work, please see her Overview profile here.
Cases have involved: withdrawal of treatment/ANH in prolonged disorders of consciousness in both adults and children, amputations, surgery, chemo and radio therapy, procedures in neonates, refusal to undergo dialysis, refusal to undergo caesarean section.
Some cases have an international element.  In 5 hearings over the summer of 2016 Katie acted for a well-known London children's hospital on its urgent application concerning a 4 year old with stage 4 neuroblastoma.  Half way through chemotherapy, the child's mother took her to Germany then Poland and refused to agree to the child having further chemo.  After a dispute on jurisdiction, Katie successfully argued that the child was habitually resident here and a treatment order was made.  The patient was also made a ward of court and the mother was ordered to return the child to England and surrender her passport.   The mother did not comply and, working closely with Melanie Carew of Cafcass, Katie obtained orders under Brussels II Revised for registration and enforcement.  That achieved, Katie persuaded the Court that thereafter, the local authority should take over conduct of the ongoing enforcement proceedings.
Other cases of particular interest include:
Re C In November 2016 and less than 14 days before the patient's due date, the treating Trust applied for an order that a 24 year old, first time mother to be undergo delivery by caesarean section, by force if necessary. The issues were complicated by the fact that the patient, who had been born and raised in the Congo, was FGM and had also been subjected to abdominal cutting as a child. Instructed by the Official Solicitor, Katie obtained a short adjournment so that the patient's ECHR rights could be protected and at the final hearing, the Court gave guidance on applications for treatment orders in caesarean cases and made a costs order against the Trust. The case was reported in the national press.
Kings College Hospital NHS Trust v C and Another [2015] EWCOP 80, [2016] COPLR 50
Instructed by the Official Solicitor, Katie acted for the patient in what became known as the "sparkly grandmother" case.  An unsuccessful suicide attempt caused kidney damage requiring dialysis if life was to be sustained.  After six weeks' treatment, the patient declined further dialysis and an issue arose as to her capacity with the Trust's psychiatrists reaching the view (section 3(1)(c) of the Mental Capacity Act 2005) that as a result of a personality disorder, she was unable to use and weigh medical information relevant to the decision whether or not to continue to dialyse.  After evidence from three psychiatrists and lengthy legal argument, Katie's submissions were instrumental in the court finding that it had no jurisdiction because the patient had capacity.
M v N and the Bury CCG and Another [2015] EWCOP 76, [2016] COPLR 88
Important decision concerning the weight to be attached to evidence about the patient's wishes and feelings in relation to withdrawal of life sustaining treatment. The patient had multiple sclerosis and had a prolonged disorder of consciousness as a result.  There was a dispute between the experts as to whether she was in a vegetative or minimally conscious state: the court found she was minimally conscious.  The court declared that it was not in her best interests to continue to receive life sustaining treatment. This case was reported in the national press, see here and here.
RE: X (A Child) [2015] EWHC 2778 (Fam) and [2015] EWCA Civ 1159, (2016) BMLR 169
Withdrawal of treatment from an 11 year old, Katie representing the Applicant Trust whose application was opposed by the boy's father.  The Father's application for permission to appeal was refused by the Court of Appeal.
Kirklees Council V (1) Re (2) Se (By His Guardian) (3) Leeds Teaching Hospital NHS Trust Sub Nom Re Se (A Child) [2014] EWHC 3182 (Fam), [2015] 1 FLR 1316
Katie acted for the applicant trust in this case concerning withdrawal of artificial ventilation from a baby. Aintree to be applied to children as well as adults.
RECOMMENDATIONS
"Her legal instincts and advice are top quality. She shows huge levels of compassion and empathy for clients."
Chambers & Partners
"She is extremely good and very knowledgeable."
Chambers & Partners
"Katharine is very responsive and superb with clients. She is brilliant on her feet."
Chambers & Partners
"Katie is a leading barrister. She has a very strong sense of justice and is very compassionate. She is excellent with lay clients and highly persuasive in court."
The Legal 500
"She fearlessly fights for her clients."
Chambers & Partners
"She is very thorough in her approach."
Chambers & Partners
"Katharine is extremely personable and empathetic. She handles cross-examination of witnesses in serious medical treatment cases with the necessary balance of sensitivity and clarity."
Chambers & Partners
"A very responsive silk. She is considered and sensitive to the very difficult emotive issues in a case."
The Legal 500
"A great advocate who is very empathetic. Judges love her."
Chambers & Partners
"Excellent for high-profile and serious medical treatment cases."
Chambers & Partners
"Very bright."
Chambers & Partners
"A highly experienced barrister and a real fighter who will go above and beyond for her client."
Chambers & Partners
'She leaves you in awe at the speed with which she can consume information and distil it into a clear, succinct and strong arguments.'
The Legal 500
"An effective advocate."
Chambers & Partners