Professional Discipline & Regulatory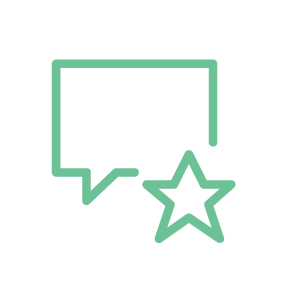 "A very formidable advocate and a shrewd tactician, who isn't scared to make difficult decisions."
Chambers & Partners
Dr Rayani: Katie represented a GP accused of needlessly prescribing opiates to a large number of vulnerable patients. The panel found no misconduct and declined to impose a warning
Click here for press coverage
 Experience & expertise
Katie has extensive appearance of representing defendants in regulatory proceedings concerning conduct and health brought by the GMC, GDC, GCC and other regulators.
For details of her approach to her work please see her Overview profile here.
Her notable work includes:
Ollerton v University of Liverpool Dental School
Katie acted for a young, university dental student whose studies were derailed by his conviction for VAT fraud and consequent prison sentence.  Katie represented him at his disciplinary hearing and then at his appeal to a panel of lay university professors.  The challenge was, in a short hearing, to explain not only the principles of natural justice to non-lawyers but also how university's decision to exclude was tainted by bias, procedural irregularity and errors of law. The appeal was successful.
GMC v Dr. Rayani
The case against this locally well-known GP involved allegations made by a former GP colleague that over a long period of time, Dr. Rayani had needlessly prescribed opiate drugs to a large cohort of elderly and vulnerable patients either causing them harm or putting them at risk; some of them subsequently died. Though the explicit allegation was never made by the complainant, the spectre of Shipman loomed large. During the course of a final hearing the GMC's case collapsed after their expert agreed that many of the allegations were not sustainable. The Panel found no misconduct and declined to impose a warning.
Royal Society of Chemists v Dr. Flockhart
This was a perceived attempt by an aggrieved ex-employer engaged in litigation to use the regulatory process to gain a litigation. Given the lack of due process offered by the Royal Society, on Katie's advice Dr. Flockhart declined to attend the hearing and charges against him were dismissed.
Recommendations
"Esteemed silk with a particularly strong reputation in the field of professional discipline.She's incredibly tenacious and has the ability to pitch things in the perfect manner to get the right result. She's quiet but effective; a formidable opponent."
Chambers & Partners
"Without being aggressive she has a persuasive, considered style; she's a classy advocate. She's a good fighter for her clients."
Chambers & Partners
"Her submissions are always very forceful and persuasive. She is very good with clients and is able to look at the matters in terms of how it will impact them."
Chambers & Partners 
"Has expertise in and extensive experience of handling cases within the professional discipline sector. Her practice is healthcare-focused and concentrated around the GMC. She is very good on the law, very good with clients and very good with the panels."
Chambers & Partners 
"Sources value her keen understanding of the medical complexities surrounding professional discipline cases and her wealth of experience of appearing before the GMC."
Chambers & Partners 
articles
Katie contributes to the The Medical Law Reports and has reported on the following cases:
El-Huseini v GMC [2016] EWHC 2326 (Admin) MLR 2016 41
Kirschner v GDC [2015] EWHC 1377 (Admin) [2015] Med LR 317 General Dental Council – Fitness to Practice Panel – Dishonest claims for dental treatment – Correct legal test for dishonesty in disciplinary proceedings.