Clinical Negligence & Healthcare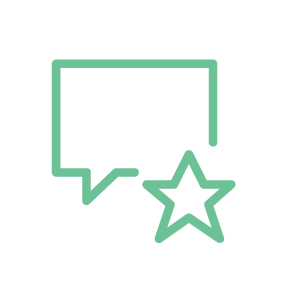 "Clients appreciate her dedication and clarity of thought"
Chambers & Partners
Katie appears in Court of Appeal case concerning below-knee amputation
Click here for sample press coverage
EXperience & Expertise
Katie undertakes work on behalf of both clinicians and medical institutions and patients (sometimes through the Official Solicitor) and their families. Her profile and practice in the clinical negligence field is summarised by Chambers & Partners as follows: "well-regarded barrister who is well versed in undertaking complex matters on behalf of both claimant and defendant parties. She continues to broaden and develop her practice, and has undertaken a number of cosmetic, stillbirth and psychiatric cases."
Having won an important, multi-million pound aspirin/stroke case for an NHS Trust led by Sir Robert Francis KC (Choudhury), Katie has a keen interest in this area and is currently instructed by claimants in high value cases where the contention is that aspirin after a TIA would have prevented major, disabling stroke.
Katie also focuses on consent cases and has written and lectured extensively on post-Montgomery consent.
For a fuller picture of Katie's approach to her cases, please see her overview profile here.
cases & work of note
For claimants:
Thomas v United Lincolnshire Hospital NHS Trust – April 2016 – Trial
Liability only trial – below knee leg amputation case – claim successful.
Katie's cross examination of the clinicians and the defendant's expert vascular surgeon ensured success for the claimant. The defendant continues to dispute quantum.
Leesa Ann Arkless v Betsi Cadwaladr University Local Health Board [2016] EWHC 330 (QB)
A contested missed scaphoid case. Claim successful.
Katie's questioning of the doctor who missed the fracture revealed that instead of using a conventional test, he routinely used a technique of his own devising in which two parts of the three part scaphoid examination were combined.
Rutter v King's College Hospital NHS Foundation Trust – settlement in October 2016
Consent to anaesthesia case – liability and quantum contested – devastating psychiatric injury.
The claimant was a man in his prime who broke his leg in a bike accident. At hospital he was offered an epidural to cover surgery which he declined asking for a general instead. His wife had just had a baby and he was aware of the risks of an epidural. The anaesthetists refused him a general anaesthetic and administered an epidural despite his express wishes. Post-operatively he suffered enormous pain which was minimised and dismissed by the hospital staff. On discharge, he obtained an MRI in the private sector which demonstrated a haematoma caused by the epidural. The claimant suffered a severe psychiatric injury diagnosed as a bi-polar disorder. He was unable to work (he had had a high-flying IT job with a City bank) and his marriage broke down.
The defendant robustly contested breach and causation right up to the point of exchange of expert evidence at which point it declined to serve reports and conceded negligence.
The case was settled at a round table meeting for a figure significantly in excess of £500,000.
Heminway v East Sussex Healthcare NHS Trust – settlement November 2016
Delay in diagnosing and treating an intersphincteric anal abscess – liability and quantum contested.
The defendant fought this case to the joint statement of expert stage and then settled a few weeks before trial for a figure in excess of £375,000.
Olaiya – Approval Hearing in September 2016
Fatal claim – breast cancer, failure to provide chemotherapy – liability admitted – quantum extraordinarily difficult.
The claimant's sister died of breast cancer: she had surgery but was lost to follow up and therefore missed out on chemotherapy. Her cancer metastasised and she died very young leaving two small boys. Shortly before she died, their father (from whom she was separated) had died so that her death left them orphaned. The claimant had four children of her own but did not hesitate to take in the boys and she raised them as her own. She received no assistance from the State and housing benefit would not cover the cost of the larger property to which she had to move to accommodate all of the children.
Imaginative claims were made for the increased costs of accommodation, legal fees to regularise the family law position and legal advice on the settlement. All of these claims were denied in the Counterschedule but it is likely that they contributed to the maximisation of a settlement sum which was significantly in excess of £550,000.
As preparation for the approval, the claimant made applications for parental responsibility and a special guardianship order.
As a result of the significant settlement sum, the claimant was going to lose her benefit including housing benefit and she needed to find permanent accommodation for the children. At the approval hearing, Katie persuaded the Master that all of the monies apportioned to future dependency on income and services should be paid to the claimant as a lump sum rather than in periodical payments so that she could provide the boys with a secure family home.
Re: B-S April 2015
Katie acted for the parents of a baby born after a complicated caesarean section culminating in an emergency hysterectomy, support for the baby being withdrawn on the second day of life. The parents' relationship broke down and through careful legal research, Katie was able to convince the defendant trust to make an increased payment to reflect additional household expenses caused by the separation.
The case was settled at a mediation for a significant six figure sum.
For defendants:
Executors Of The Estate Of John Raggett (Deceased) v (1) Kings College Hospital NHS Foundation Trust (2) Alfred Franklin (3) Syed Asad Hussain (4) Shirzad Houshian (5) BMI Healthcare (6) Magdi Henein Hanna [2016] EWHC 1604 (QB)
Liability only trial – leg amputation. Katie represented BMI, the only defendant to successfully resist the claimants' claim. She also secured an order that they pay BMI £100,000 in interim payment costs.
Carver v Turner – July 2016
Katie successfully defended a cosmetic surgeon in a case concerning contractual consent (the claimant alleged that she had contracted for a particular sized implant only) and alleged negligent performance of breast surgery. Reported on Lawtel in November 2016
Marcelin-Horne v McAlindon – February 2016
Katie successfully defended a privately consulted gastroenterologist against allegations of negligent delay in diagnosis and inappropriate treatment.
Herring v Southend University Hospital NHS Foundation Trust July 2015
Successful defence at trial of a surgeon alleged to have performed knee replacement surgery negligently. The claimant had a number of co-morbidities and key to defeating the claim were meticulously prepared detailed chronologies and mastery of the dates. In addition, in cross examination of the claimant's expert orthopaedic surgeon, Katie exposed the fact that he had reached his opinion without reading the surgeon's witness statement.
Choudhury v (1) South Central Ambulance Service NHS, (2) Portsmouth Hospitals NHS Trust [2015] EWHC 1311 (QB) Cox J and [2015] EWCA Civ 1474A Difficult case concerning the causative effect/lack of effect of non-administration of aspirin in case of adult stroke. The case turned entirely on the conflicting expert opinions of the two parties' experts. Katie, led by Sir Robert Francis KC, won for the NHSLA having successfully exposed the flaws in the claimant's expert's arguments.
recommendations
"Katharine is very personable and empathetic with clients putting them at ease quickly. She has sound judgment and is decisive."
Chambers & Partners 
"Her measured approach and ability to see the weakness in the case for the opponent makes her very good to have on the team."
Chambers & Partners 
"She is fantastic on strategy, personable, intelligent and decisive."
Chambers & Partners 
'Katie is a leader in the field: a brilliant and formidable advocate, she is tactically astute, tenacious and prepared to go the extra-mile.'
The Legal 500
"She is fantastic."
Chambers & Partners 
"Katharine is very impressive and legally incredibly bright but also very passionate and sensitive in the way she deals with cases."
Chambers & Partners 
"She is an incredible advocate and the bravest barrister I have ever met. She will stop at nothing to get the right result for the clients."
Chambers & Partners 
"A formidable opponent. She is very determined, hard-working and will persevere through a case."
Chambers & Partners
"Katie is exceptionally bright and incisive"
The Legal 500
"Has a razor-sharp intellect, but she's always very empathetic with clients."
Chambers & Partners 
"An incisive and determined advocate – she's in control of all the detail and is extremely hard-working."
Chambers & Partners 
'Passionate about the cases and committed to the clients. Will push as far as can to get the right result for the client. Scarily intelligent and tenacious.'
The Legal 500
"Inspiring to work with and very tenacious. She's exceptionally intelligent and clients are reassured by her clear commitment on the case."
Chambers & Partners 
'She has a firm grasp of the medicine underpinning complex medical negligent cases.' 
The Legal 500
"She has a strong work ethic and immerses herself in a case, using her keen analytical skills to good effect, and responding quickly to queries and instructions when needed. She's a tough negotiator and has very sound judgement."
Chambers & Partners
"She has a down-to-earth approach to litigation that is backed up by a keen academic mind."
The Legal 500
"She does very elegant pleadings and she will look at something and say procedurally they've got that wrong. She puts the clients at ease and she's a very strong negotiator."
Chambers & Partners 
"A rising star – she's so efficient, so quick and so helpful. Her advice is very well considered and she is always very well prepared in conferences."
Chambers & Partners 
"A well-regarded barrister who is revered by clients for her strong-willed approach to litigation. She is instructed by both claimant and defendant law firms. She is particularly good with clients and experts. She comes across well in conference but can be tough when she needs to be – she has the right balance." 
Chambers & Partners 
"She leaves clients feeling they have had the very best advice"
The Legal 500
"Katharine Gollop is recommended for higher value clinical negligence cases as she doesn't let a point go and isn't frightened to argue a corner. Her recent cases include In the matter of Thomas Inglis, a case concerning a man who suffered catastrophic injuries when making contact with the road on exiting an ambulance."
Chambers & Partners 
"Has a very good understanding of complicated medical issues."
The Legal 500
"Katharine Gollop is instructed in clinical negligence cases by both claimants and defendants, and is commended for being a highly committed and client-friendly practitioner. Clients appreciate her dedication and clarity of thought, saying she is really good at focusing on the key issues and not getting distracted."
Chambers & Partners
"Katharine Gollop has a regulatory practice that is an extension of her clinical negligence work. She proves impressive in her defence of healthcare professionals."
Chambers & Partners 
"Extremely bright, a real fighter, and comfortable with or without a leader."
The Legal 500 
"A disquieting opponent, she is described by solicitors as a dogged fighter who will fight to the end when she is on your side."
Chambers & Partners 
articles
Katie and Frances McClenaghan  wrote an article discussing the recent Court of Appeal decision in Webster v Burton Hospitals NHS Foundation Trust.
Click here to read the article
Katie contributes to the The Medical Law Reports and has reported on the following cases:
Manzi v Kings College Hospital NHS Foundation Trust 2016] EWHC 1101 (QB) [2016] Med LR 294 Clinical negligence – Delivery – Breach of duty – Defendant's decision not to rely on a junior doctor's evidence – Drawing of adverse inferences.
Davies v Countess of Chester Hospital NHS Foundation Trust [2014] EWHC 4294 (QB) [2015] Med LR 141Clinical negligence – Cardioversion – Breach of duty – Balancing the risks of acting against the risks of not acting – Fatal dose of magnesium – Imminent death as a result of the cardiac condition inevitable – Claim by the estate failed.
Owers v Medway NHS Foundation Trust [2015] EWHC 2363 (QB) [2015] Med LR 561Clinical negligence – Causation – Efficacy of aspirin in preventing major stroke – Psychiatric damage in a claim by a secondary victim – Whether causative event "horrifying".
Sardar v NHS Commissioning Board [2014] EWHC 38 (QB) [2014] Med LR 12 Clinical negligence – Instrumental delivery – Shoulder dystocia – Erb's palsy – Excessive traction – Posterior shoulder – Non-negligent explanation for injury – Unsatisfactory expert evidence.
C v North Cumbria University Hospitals NHS Trust [2014] EWHC 61 (QB) [2014] Med LR 189 Clinical negligence trial – Breach of duty – Principles and considerations applying to assessment of expert evidence – Analysis of the words "responsible", "reasonable" and "logical" as used in Bolam and Bolitho – Correct approach to defence and claimant expert evidence in a professional negligence action.
Reaney v University Hospital of N. Staffs NHS Trust [2014] EWHC 3016 (QB) [2014] Med LR 433 Clinical negligence – Correct approach to causation of loss where a negligently acquired injury is super-imposed on a pre-existing, non-negligently caused injury – Whether credit should be given for care required in any event considered and Sklair applied.