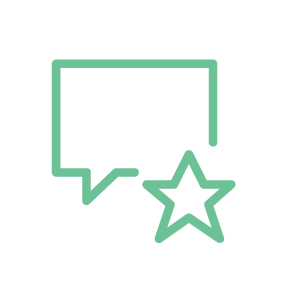 'She's very dedicated, so she knows the papers inside out.'
Chambers & Partners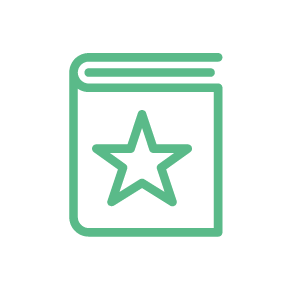 Fluctuating capacity and how to address future uncertainties of care planning in a section 21A appeal
Click here to read Emma's article.
EXPERIENCE & EXPERTISE
Emma's Court of Protection practice is complemented by her public law practice in the fields of healthcare, mental health, education and community care.
Her experience includes disputes over capacity (including fluctuating capacity), health and welfare applications involving decisions about residence, care/ treatment, contact, sexual relations, contraception and serious medical treatment; including treatment for anorexia nervosa and breast cancer.
Emma is also regularly instructed in property and affairs disputes which include retrospective capacity issues, statutory wills, authority for 'gifting', and the appointment and removal of Deputies and Attorneys which include multi million pound estates. Many of Emma's cases involve fact finding hearings where voluminous and complex accounting information requires consideration by the court.
Emma also advises in civil claims where there are issues regarding the capacity of a person to engage in contractual relationships (primarily regarding disposition of property).
Emma is highly experienced in applications involving deprivations of liberty (including advising and obtaining damages and/or other relief for breach of Article 5, 8 and 6 ECHR) and is regularly instructed on a consortium basis by collective Local Authorities regarding how lawful authorisation should be sought for children and adults. This includes applications under the inherent jurisdiction of the High Court where appropriate.
In addition to regularly lecturing on this topic to supervisory bodies and managing authorities, Emma also provides training for BIA's, social workers, psychiatrists, psychologists, occupational therapists and general practitioners.
CASES AND WORK OF NOTE
The Public Guardian v X [2018], Williams J
Instructed by the Public Guardian in an application for an order for the committal of the respondent to prison for contempt of court due to breaches of a transparency order by disclosing confidential information about 'P' arising from an earlier application made pursuant to s.22(4)(b) of the MCA 2005. This case will provide guidance regarding how breaches of a transparency order should be determined (ongoing).
Re MB [2017] EWCOP B27, HHJ Parry
Instructed on behalf of MB by his professional litigation friend in a case of fluctuating capacity (in a s.21A challenge) where a number of expert psychiatrists were instructed to determine whether the mental capacity qualifying requirement was met. The ultimate consensus of the medical experts was that MB had capacity and the standard authorisation was terminated.
A Local Authority v X & Ors [2017], Keehan J
Instructed by the Official Solicitor on behalf of X in two applications: (1) a Part 8 claim and interim application of the Local Authority for declaratory and injunctive relief regarding contact restrictions between X and a family member and (2) an application by the Local Authority under s.21A of the MCA 2005 to challenge a standard authorisation regarding X's deprivation of liberty. X is a high functioning autistic young man (age 20) who has capacity to make certain decisions but not others (hence the two jurisdictions) and involves complex issues including undue influence (ongoing).
A Local Authority v X (by her litigation friend, the Official Solicitor), A Trust & Ors [2017], HHJ Marston
Instructed by the Official Solicitor on behalf of X in a complex case involving a young adult (age 25) with severe learning disabilities and epilepsy attributed to an ABI caused by poorly managed seizures. The application centred on personal welfare orders regarding the appropriate care and treatment plan (further to a schedule of findings) as a failure to implement the medication plan included a risk of death (ongoing).
A Local Authority v P (by his litigation friend, the Official Solicitor) & Ors [2017], Keehan J
Instructed by the Official Solicitor on behalf of P, a young adult with a diagnosis of Dandy Walker Syndrome which resulted in learning disability secondary to hydrocephalus and associated epilepsy. Three applications were listed in the High Court [1] pursuant to its inherent jurisdiction for a declaration of non-recognition of the marriage of P to another in Punjab, India, by reason of P lacking the capacity to enter the marriage contract at the relevant times [2] pursuant to s.15 of the MCA 2005 for a declaration that P lacked the capacity to enter into a marriage, consent to sexual relations, make decisions regarding his residence, care, treatment and contact with others and [3] to authorise a 'private' deprivation of P's liberty per s.16(2)A and s.4A(3) of the MCA 2005 applying Secretary of State for Justice v Staffordshire County Council & SRK & Ors [2016] EWCA Civ 1317. There were also parallel proceedings in the family court for a forced marriage protection order.
Re K [2017], Moor J
Instructed by a Local Authority in an application to invoke the inherent jurisdiction of the High Court in relation to a 15 ½ year old Looked After Child to authorise their detention within an educational residential establishment as the circumstances of their placement constituted a deprivation of their liberty within the meaning of Article 5 ECHR. The High Court authorised the detention until the child's 16th birthday; at which time, the Local Authority were directed to apply to the Court of Protection.
Re Bristol NHS Trust v AB [2016] 1 EWCOP 67, Baker J
Instructed by AB's partner in an SMT application regarding AB's capacity to make decisions about tissue biopsy, excision of a breast lump and mastectomy in circumstances where AB was highly resistant to surgery. It was determined that it was in AB's best interests to be given general anaesthetic and for a biopsy to be undertaken, and in the event of malignancy; that it was in AB's best interests to undergo surgery (axillary lymph node clearance and mastectomy) and receive post-operative care. The court also ordered that any deprivation of liberty arising from the treatment plan was in AB's best interests.
Re AH [2016] EWCOP 9, Senior Judge Lush
Instructed by the Public Guardian in an application for an order under s.22(4)(b) of the MCA 2005 to revoke and cancel the registration of a property and financial affairs LPA, an order directing that a panel deputy be invited to act, and an order directing the panel deputy to investigate the previous management of P's finances and restore them to their correct level. A Local Authority was also involved through an ongoing safeguarding inquiry pursuant to s.42 of the Care Act 2014 in relation to potential financial abuse. The court was satisfied that the attorney had behaved in a way that contravened his authority and described his management of P's property and financial affairs as a 'litany' of failings. The applications were granted.
Re DWA [2015] EWCOP 72, Senior Judge Lush
Instructed by the Public Guardian in response to an application by one of three attorneys ('A') for reconsideration of an order revoking an LPA for property and financial affairs. The original application was made by the Public Guardian for an order under s.22(4)(b) of the MCA 2005 for the partial revocation and cancellation of the registration of the LPA. The court after hearing argument held that the donor was incapable of revoking the appointment herself and that A had behaved in a way that contravened her authority and was not acting in the donor's best interests. In particular, the court held that A had breached her fiduciary duty by taking advantage of her position and had obtained a personal benefit, had failed to account satisfactorily for all transactions carried out on the donors behalf and contravened the duty to keep her money separate from that of the donor. The court confirmed the order made revoking A's appointment as an attorney.
X City Council v X et al [2015], MacDonald J
Instructed by a Local Authority in an application to invoke the inherent jurisdiction of the High Court for injunctive relief to protect a capacitous, but vulnerable adult to whom the provisions of the MCA 2005 did not apply. The terms of the injunction included that members of X's family should not interfere in the provision of care and support for X as their refusal pre-application had caused X significant physical and emotional harm