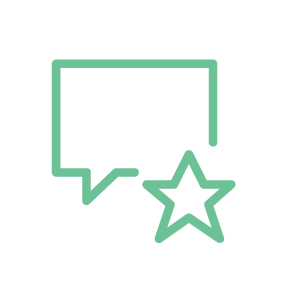 'A tough negotiator, who is excellent with lay clients [with] an impeccable court manner'
The Legal 500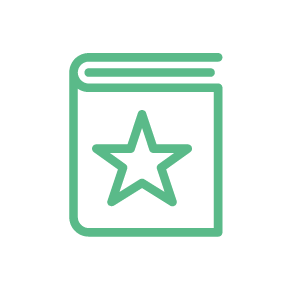 'Who can consent to a deprivation of liberty for children and young persons? – a practical guide'
EXPERIENCE AND EXPERTISE
Emma is continually instructed by Local Authorities and private individuals in relation to a wide range of health and social care issues including:
Duties and powers towards children and adults regarding accommodation and community care services
Duties of a local authority to a child under the Children Act 1989/ Adoption Act 2002/ Social Services & Well-being (Wales) Act 2014
The closure of residential care homes
Charging issues including the successful recovery of care home fees in the High Court
Local authority funding issues and direct payments
Ordinary residence disputes including cross border issues between England and Wales and England and Scotland and in applications for determinations and reviews by the Secretary of State
Disputes between social services authorities and health authorities regarding (inter alia) funding issues
The formulation of local authority policy and eligibility criteria
Many of the above issues result in judicial review claims or claims brought pursuant to s.7 of the Human Rights Act 1998 in which Emma has acted for both Claimants and Defendants. Emma also has experience of acting as independent author in serious case reviews (involving multi-agencies) and advising in relation to adult and child practice reviews; providing advice on a local and national level.
In addition to the Administrative and Civil Courts, Emma is experienced in seeking relief pursuant to the Inherent Jurisdiction of the High Court, for and on behalf of vulnerable, yet capacitous children and adults.
Mental Health
Emma regularly advises and appears on behalf of Local Authorities and patients detained pursuant to s.2 and s.3 of the Mental Health Act 1983; including claims for damages, in nearest relative displacement applications and on appeals to the Upper Tribunal (Administrative Chamber).
Other
Emma regularly advises public authorities on issues of data protection and access to information in the above areas of law and is experienced in drafting policies in complex matters for Local Authorities and Charities and advising with regards to the legality or otherwise of policies currently in operation.
CASES AND WORK OF NOTE
M v ABM University Health Board [2018] UKUT 120 (AAC) (UTJ Mitchell)
Successful appeal on behalf of a patient detained for treatment pursuant to s.3 of the Mental Health Act 1983 on a point of law regarding an order made under rule 17 of The Mental Health Review Tribunal for Wales Rules 2008 prohibiting the disclosure of any document relating to the administration of covert medication to the patient. The case provides guidance for Mental Health Tribunal cases in covert medication disclosure disputes involving patients without the capacity to appoint a representative. Click here to read Sophia Roper's blog post on this case.
An English Local Authority v a Scottish Local Authority [2017]
Instructed to represent an English Local Authority in a review of a determination made by the Secretary of State for Health under s.40(2) of the Care Act 2014 and within a parallel judicial review claim. The respondent is a Scottish Local Authority where complex cross border issues apply (ongoing)
X Patient v A Local Health Board [2017], Upper Tribunal Judge Mitchell (Upper Tribunal (Administrative Chamber)
Instructed by a patient detained for treatment pursuant to s.3 of the Mental Health Act 1983 in an appeal on a point of law regarding a 'non-disclosure' case management order made by the Tribunal pursuant to rule 17 of The Mental Health Review Tribunal for Wales Rules 2008 which prohibited the disclosure of any document or information relating to the administration of covert medication to the appellant (Judgment awaited)
A Local Authority v X children (by their Children's Guardians) & Ors [2017]
Instructed to represent 6 children (through their guardians) in linked proceedings. Applications were brought by a Local Authority pursuant to s.24 of the Adoption and Children Act 2002 to revoke placement orders as the children had not been adopted. There are cross applications on behalf of each child for declarations and damages pursuant to s.7 of the Human Rights Act 1998 due to breaches of their Article 8 and Article 6 ECHR rights as they have been denied:
a.      access to the court within a reasonable period
b.      the procedural protection of a guardian
c.      the opportunity of a settled/ secure family life (ongoing)
A Local Authority v A Local Health Board [1] & WHSSC [2] (NHS funding disputes) [2017]
Instructed to advise a Local Authority regarding the decisions of a number of Local Health Boards not to fund high value placement costs for children with mental health needs which required a comparative analysis of the duties of the Local Authority (Social Services & Well-being (Wales) Act 2014) and those of the NHS (the NHS (Wales) Act 2006 and the Welsh Health Specialised Services Committee (Wales) Regulations 2009)
Re CM [2017]
Instructed on behalf of a patient regarding his transfer from the UK to the Republic of Ireland under s.86 of the Mental Health Act 1983 Act as he was not a British citizen or a Commonwealth citizen having the right of abode in the UK
Re M [2017]
Instructed by the Director of Social Services within a Local Authority to prepare an independent report regarding the safeguarding practices and procedures in place for children following the conviction of a former employee of child sexual abuse
Re MC [2017]
Instructed by a Local Authority to defend a claim for judicial review where it was asserted that the Local Authority failed to comply with its statutory duty to meet the care and support needs of an adult contrary to s.35 of the Social Services and Well-being (Wales) Act 2014
Re RC [2016]
Instructed by a Local Authority to advise upon the repatriation of a national of the United States of America with complex care needs who was brought from California by his family and abandoned in the UK and who lacked the capacity to make decisions regarding his residence and care and treatment needs
Re Determination by the Secretary of State [2016]
Instructed by an English Local Authority in relation to three complex ordinary residence disputes; two of which were against Welsh Local Authorities involving expensive care packages and to prepare the legal submissions and statement of facts for each case in order for a determination to be made by the Secretary of State for Health pursuant to s.32(3) of the National Assistance Act 1948 in accordance with s.40 of the Care Act 2014
Re Adult A [2016]
Appointed by an Adult Protection Committee as independent author to undertake a Serious Case Review concerning the death of a care home resident to establish whether lessons could be learnt about the way in which local professionals and agencies work together to safeguard vulnerable adults