Inquests & Inquiries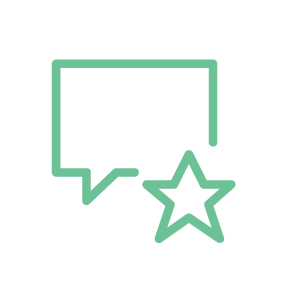 "She is superb at inquests and a very good advocate on her feet. Precise and measured in her approach, she is a go-to for complex work."
Chambers & Partners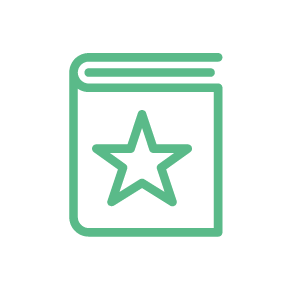 Possible causation and Art 2 conclusions: Was Lewis possibly wrong?
Read Briony's update on our UK Inquest Law Blog here.
experience & expertise
Briony is very well known and in demand for her inquest work where she uses her experience as an Assistant Coroner in South London. Over the years she has worked closely with many families, as well as individuals whose acts or omissions may have contributed to the death under investigation and public bodies. She deals with cases involving deaths in custody (both prison and police), breaches of health and safety, allegations of medical error and mental health cases and inquests following police contact. As well as appearing in inquests themselves, Briony has been instructed on behalf of Health Trusts and other coroners in related proceedings in the Administrative Court. She also undertakes a significant amount of related fatal accident litigation.
Cases and work of Note
The vast majority of inquests in which Briony is instructed are lengthy complex cases held in satisfaction of the investigative obligations pursuant to Art 2. As can be seen from the following selection of notable cases Briony really does act on behalf of the full range of interested persons.
Jagdip Randhawa (August 2016):
The deceased, JR, died in 2011 following an assault. The perpetrator of the assault was convicted of manslaughter and sentenced to seven years in prison in 2012. An inquest was resumed into JR's death to examine whether systemic failings by police and / or individual failings by hospital staff contributed to his death. Once in hospital JR had been placed on a faulty ventilator resulting in a significant period of under ventilation. I represented the anaesthetic registrar who was, in part, responsible for JR's care in hospital. The coroner's expert was very critical of the anaesthetic care and there was a strong potential for an unlawful killing conclusion. Although left to them the jury declined to return a conclusion of unlawful killing regarding the hospital care.
David Stokes (July 2016):
The deceased died from cocaine toxicity after being detained as part of a pre-planned drugs operation. The car in which DS had been travelling prior to his detention was pursued by police (my client). Members of the public, some of whom were critical of what they had seen, witnessed the detention of the deceased. In my questioning I was able to minimize the public criticism, which were not borne out by the other evidence in the case, including the in car CCTV. The jury hearing the case made no criticism of the police involvement and returned a conclusion of misadventure and cocaine toxicity.
Christopher Higgins (December 2015):
The deceased, CH, was a young man with late presentation of a psychotic illness. Despite reporting psychotic symptoms he was signposted to low support community services. Following a dramatic escalation in his paranoia resulting in his family locking themselves into their rooms, he was informally admitted to a psychiatric unit. Within 24 hours of admission CH committed a number of acts of self harm. The last of which required treatment. CH was accompanied to the acute hospital on foot, which was on the same site. Whilst there he attempted to stab himself with treatment scissors. He was restrained by police. He was returned to the mental health unit. He was placed in a more secure environment. Whilst there he was allowed to have a cigarette outside, when he dived over a railing striking the ground with his head. He later died from his head injuries. Considerable criticisms were leveled against the mental health trust who I was representing. No criticism were included in the jury's conclusion.
Joanne French (November 2015):
J, a middle-aged woman with no previous mental health history of any note, developed a sudden and significant mental health illness. After a short period of community mental health input J attempted suicide on her youngest daughter's birthday by cutting her throat with a kitchen knife. Following life saving surgery J agreed to voluntary admission and was placed under enhanced observations. J was discharged just five days later. The day after discharge J took her own life. The post death investigation report failed to identify any criticisms of J's care. I represented the family at the inquest. It was my questioning of witnesses which established that there had been errors in the assessment and decision making process which led to early discharge: this included questioning the consultant in charge of discharge and eliciting his acceptance that his decision to discharge was "exceptional" and he had failed to speak with the community team prior to discharge, establishing that the family's views were not sought and that the community team were shocked about the early discharge. It was concluded that but for these errors J would not have been discharged.
Sarah Higgins (October 2014):
Death of a detainee who had died of drug co-toxicity from prescribed and illicit drugs. The detainee had secreted drugs on her person and smuggled them into prison. In addition to which on reception she had been prescribed a number of medications to address drug and alcohol dependency which were administered at the same time before the deceased was taken to her cell. The coroner's expert was very critical of the prescription of the prison GP (my client) and there was a strong potential for an unlawful killing verdict at the outset of the inquest. The GP avoided all criticism and was not named in the eventual conclusion.
Molly Keen (July 2014):
Death of a newborn baby as a result of ascending intrauterine infection. Acting on behalf of the family. Prior to the inquest the papers indicated that although there were questions about ante natal monitoring this had played no role in the death. Inquest lasted just over a week. At the conclusion of the inquest it was established there are been multiple breaches of antenatal care and that these may have contributed to death in that but for the failures the baby would have been delivered sooner. This was largely as a result of my questioning and research prior to and during the case.
John McGrath (June 2014):
Schizophrenic grandson killed his grandfather (JM) with a knife and caused severe injuries to his grandmother. At the time he was under care in the community by a Nottinghamshire Assertive Outreach Team. Furthermore, two months before he killed his grandfather he had been named as a suspect in an attempted robbery where the attacker had a machete. Two main issues arose for consideration: whether mental health services should have detained the grandson prior to the killing, and whether the police should have arrested the grandson on suspicion of robbery prior to the killing. Both actions would have prevented death. I was representing the police. Conclusion of unlawful killing was reached, but no new criticisms were made of the police.
Jimmy Mubenga (June 2013):
Jimmy Mubenga, a deportee, died following restraint by three G4S guards on a flight from Heathrow airport to Angola. Briony was instructed on behalf of the London Ambulance Service ('LAS') called to attend Mr Mubenga before the flight left the tarmac. The inquest lasted for around two months and explored amongst other issues the method of restraint approved by the Home Office and taught by G4S to its escort officers and the first response training. The evidence of the three escort officers was in direct conflict to that of the attending ambulance staff from LAS. The jury found in favour of the recollections of LAS staff and no questions of failure concerning LAS staff went to the jury. The jury concluded that Mr Mubenga had been unlawfully killed by the three escort officers.
Tobias Taylor (Jan 2013):
Representing a Paediatric Registrar (in her absence) who had not examined a newborn baby prior to him being taken home by her mother against medical advice where it was very likely that he had bowel problems associated with cystic fibrosis. Inquest focused on the advice given and the terms of the symptoms to be aware about and the action to be taken. No criticism made. Natural causes verdict.
Gosport Inquests (March 2009):
Jointly instructed on behalf of two NHS Trusts in the inquest into the deaths of 10 elderly patients (ordered by the then Justice Secretary, Jack Straw) which was heard in one hearing at Portsmouth Combined Court, lasting over a month. The inquest followed a series of inquiries by the NHS and the police in the1990s into over 100 deaths in which it was suspected death had been unnecessarily hastened by the giving of inappropriate doses of strong opiates. Failures found by a jury on the part of the prescribing GP. An independent inquiry, similar to that in Hillsborough, has now been set up.
Recommendations
"A fantastic and robust advocate."
Chambers & Partners
"Briony is one of the best inquest lawyers; when she speaks, coroners listen."
Chambers & Partners
"Outstanding inquest advocate- the court really sits up and listens when she speaks. Superb judgement on points to take and not to take, and a thoroughly fair but robust opponent. An all-round and first-class inquests barrister."
The Legal 500
"You can really trust her. She's very affable, very focused and very precise. She is fantastic on her feet and is an incredible advocate, who brings gravitas and knowledge to the case."
Chambers & Partners
"She is excellent for inquests and incredibly straightforward and honest. Clients have been really impressed with her."
Chambers & Partners
'Knows the law very well, is methodical and cuts to the chase. In respect of inquest work, she is just excellent – she instils confidence and has excellent advocacy.'
The Legal 500
"She is a class act and a real force to be reckoned with." "She knows her stuff and is very good with coroners."
Chambers & Partners
'Her knowledge and experience of the coronial process is invaluable and provides clients with a strong and reassuring presence.'
The Legal 500
"She has an unbelievable sense of gravitas and knows how to steer the hearing. She's incredibly knowledgeable, sharp as a tack, and the coroner looked to her for guidance throughout."
Chambers & Partners
'A firm favourite for inquest work and an absolute pleasure to work with.'
The Legal 500
"She is extremely well prepared and has a punchy style in court; if you have a battle to fight, you would be in safe hands with her."
Chambers & Partners 
"Appears to inspire confidence in coroners and judges."
The Legal 500
"She is always very well prepared, and doesn't miss anything at all." "She shows good judgement – she is forthright, but knows when to hang back."
Chambers & Partners
"She approaches difficult sets of circumstances with a lot of clarity." 
The Legal 500