Public and Administrative
Mark's most recent hearings have involved defending challenges to the lawfulness of search warrants and attempts to prevent the police from viewing seized material.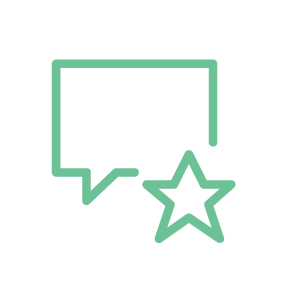 "Mark Ley-Morgan is a superb all-rounder who is thorough with paperwork, quick on his feet and objective." 
Chambers & Partners
experience & expertise
Mark has been advising Forces in judicial review proceedings for over 20 years.
He has advised in a number of cases where complainants have sought to challenge the outcome of an investigation into alleged police misconduct.
He has also advised in a case where an officer resigned following a conviction for a serious sexual offence but who sought reinstatement when his appeal against conviction was successful.
Cases & work of note
R. (on the application of B) v Huddersfield Magistrates' Court [2014] EWHC 1089 (Admin) (search warrants)
R. (on the application of Hasan) v Huddersfield Magistrates' Court [2013] EWHC 2257 (Admin) (search warrants; injunctions).
R (on the application of Evans) v. Chief Constable of Sussex [2011] EWHC 2329 (Fast track procedure)
R (on the application of French) v. Chief Constable of West Yorkshire [2011] EWHC (Admin) (police misconduct)
R (on the application of Sands) v. Chief Constable of Merseyside [2010] EWHC 2698 (Admin) (vetting)
R (on the application of 'G') v. Chief Constable of West Yorkshire Police and the DPP [2008] EWCA Civ 28 (interpretation of S.37A Police & Criminal Evidence Act 1984)
R (on the application of Omar) v. Chief Constable of Bedfordshire [2007] EWHC 3060 (Admin)  (quashing of a caution)
R (on the application of Sofola) v. Commissioner of Police of the Metropolis
3rd November 2000 (refusal of police to disclose identity of suspect to victim of crime)
Recommendations
"An excellent jury advocate with a very persuasive court technique that certainly goes down well with both judge and jury. He has been involved in some high-profile cases, including representing the Independent Police Complaints Commission…Ley-Morgan climbs the rankings due to exceptional market feedback."
Chambers & Partners
"Acts both on behalf of medical practitioners up before the GMC and Chief Constables. Recent high points for this excellent lawyer include representing two Chief Constables in two separate judicial reviews, and handling an inquest into a death in custody. He is a core player in police disciplinary law."
Chambers & Partners 
"Mark Ley-Morgan has made his name defending an array of civil actions against the police, many of which touch on employment and personal injury issues."
Chambers & Partners 
"…very knowledgeable, thorough, robust and effective…"
The Legal 500 
"Mark Ley-Morgan excels in police disciplinary cases"
Chambers & Partners 
"Ley-Morgan is an excellent trial lawyer' who, according to sources, stands out for the trust he instils in both clients and judges."
Chambers & Partners