Professional Discipline & Regulatory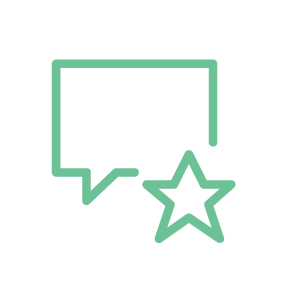 "His attention to detail is remarkable and his no-nonsense approach refreshing."
Chambers & Partners
Chief Constable of Wiltshire v Supt. Carr: Case concerned an officer who had misused money belonging to two charities. Mark advised the force on Fast Track procedures to dismiss the officer before he stood trial or even entered a plea to the criminal charges.
experience & expertise
Mark has been doing misconduct work for so long he can remember the time when Chief Constables heard all cases on their own!
Mark has presented cases against officers accused of all sorts of things including assaulting members of the public whilst on and off duty, shoplifting, taking drugs whilst off duty, domestic violence, having inappropriate relationships with vulnerable victims of crime, computer misuse, fiddling overtime and having business interests without obtaining the necessary permission.
cases & work of note
Chief Constable of Thames Valley Police v PC Stocker (abuse of position to pursue a female seen on Tinder)
Chief Constable of Leicestershire v PS Fulbrook (abuse of position by involving himself in a civil matter concerning a friend/relation)
Chief Constable of North Yorkshire Police v Insp. Sanderson (abuse of position)
Chief Constable of Thames Valley Police v PC Driver (assault on a fellow officer and abuse of member of the public)
Chief Constable of Devon & Cornwall Police v DC Uren (amending witness statements – Mark successfully defended this officer)
Chief Constable of Essex v PC Lofting (failing to tell supervisor and colleagues the truth).
Chief Constable of Wiltshire v Supt. Carr (theft from charities)
Chief Constable of West Yorkshire v PCs Hibbin and Hall (giving young girls a lift home and making inappropriate comments and kissing)
Chief Constable of Wiltshire v Supt. Fulcher (failing to caution a murderer)
Chief Constable of Thames Valley Police v PC Driver
Recommendations
"Mark is very experienced in police misconduct and would be a good choice if a strong barrister is needed."
Chambers & Partners
"A consummate professional who can get a grip on facts and issues very quickly."
Chambers & Partners
"Mark is diligent and committed."
Chambers & Partners
"Mark is a very efficient and skilled barrister. He takes a direct approach and offers advice when needed."
Chambers & Partners
"Mark is incredibly thorough in his advice and in his preparation for a hearing. He is extraordinarily accessible and has a remarkable ability to put instructing solicitors at ease when dealing with complex cases."
Chambers & Partners
"He's a pleasure to deal with. He has a really incisive and carefully considered approach to evidence and the presentation of it."
Chambers & Partners
"Dedicated to providing nothing but the best service. Superb at cross examining claimants."
The Legal 500
"His presentation of difficult or complex cases is excellent and he is robust in his cross-examination."
Chambers & Partners
"Engaging and a pleasure to work with."
Chambers & Partners
"He has excellent knowledge of his cases"
The Legal 500
"He is incredibly experienced and generally formidable. He is someone to use if you want to get a really difficult point of law across."
Chambers & Partners 
"A popular choice in front of the police tribunals." 
The Legal 500 
"Well versed in handling police misconduct matters, he has significant experience of police appeal tribunals. Also adept at handling GMC cases. 'He is good at dealing with very sensitive and technical cases.'" 
Chambers & Partners
"Excellent for police work."
The Legal 500 
"'An excellent jury advocate' with a 'very persuasive court technique that certainly goes down well with both judge and jury.' He has been involved in some high-profile cases, including representing the Independent Police Complaints Commission…Ley-Morgan climbs the rankings due to exceptional market feedback."
Chambers & Partners 
"Mark Ley-Morgan acts both on behalf of medical practitioners up before the GMC and Chief Constables. Recent high points for this 'excellent' lawyer include representing two Chief Constables in two separate judicial reviews, and handling an inquest into a death in custody. He is 'a core player in police disciplinary law.'" Chambers & Partners 
"Mark Ley-Morgan is 'particularly skilled at inquest representation.'" 
The Legal 500 
"Ley-Morgan is 'an excellent trial lawyer' who, according to sources, 'stands out for the trust he instils in both clients and judges.'"
Chambers & Partners 
"…'very knowledgeable, thorough, robust and effective'…"
The Legal 500
"Mark Ley-Morgan is 'a superb all-rounder who is thorough with paperwork, quick on his feet and objective.'" 
Chambers & Partners 
"Mark Ley-Morgan 'excels in police disciplinary cases.'"
Chambers & Partners