Police
Mark successfully acted for the Chief Constable of Nottinghamshire Police at first instance and on appeal in Frugal v Nottinghamshire Police [2017] EWCA Civ 86 – a civil action concerning arrest and detention.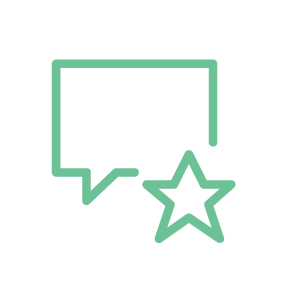 "He is very robust and a bit of a street fighter. He is very good at getting stuck into witnesses. He takes the clients with him, and the witnesses. They feel like he's fighting in their corner."
Chambers & Partners
Experience and Expertise
With 20 years' experience of advising in and fighting police cases there are very few issues that Mark has not seen before.
In addition to the 'usual' civil claims (assault, false imprisonment, misfeasance, malicious prosecution and breach of human rights) Mark also advises on operational matters such as the lawfulness of search warrants, pension matters, unsatisfactory performance procedures, interpretation of the Police Regulations 2003 and Determinations made thereunder.
Cases & Work of note
Walker v Commissioner of Police of the Metropolis [2015] 1 Cr. App. R. 22
Gregory v Commissioner of Police of the Metropolis [2015] 1 W.L.R. 4253 (mode of trial)
R. (on the application of B) v Huddersfield Magistrates' Court [2014] EWHC 1089 (Admin) (search warrants)
Osoba v Chief Constable of Hertfordshire [2013] Eq. L.R. 1072 (age discrimination)
R. (on the application of Hasan) v Huddersfield Magistrates' Court [2013] EWHC 2257 (Admin) (search warrants; injunctions)
Jabang v City of London Police Commissioners [2008] EWHC 461 (Ch) (striking out)
Hutchinson v Commissioner of Police of the Metropolis [2005] EWHC 1660 (QB) (vicarious liability/costs)
recommendations
'Mark's written advice is clear and his advocacy skills are strong. He keeps his clients updated and keeps calm under pressure.'
Chambers & Partners
'A team player and a formidable opponent. Mark is someone you can trust implicitly in his strategic assessment of claims.'
Chambers & Partners
'An outstanding advocate who takes immense pride in his work and presents as a formidable opponent. Police forces have tremendous trust in his analysis of liability and his recommendations.'
The Legal 500
'Dedicated to providing nothing but the best service. Superb at cross examining claimants'
The Legal 500
"He is fantastic with the jury and always gets the result we want. Clients are fond of him and he's very personable."
Chambers & Partners
"He is very confident, assured and a good advocate."
Chambers & Partners
"He is dedicated and passionate."
Chambers & Partners
'An excellent jury advocate'
The Legal 500
"Known nationally in this sector, and is dedicated and passionate."
Chambers & Partners
"A robust barrister who is always exceptionally well prepared and always available to offer advice."
Chambers & Partners
"A very able advocate who is precise in his pleadings. He is great on his feet and officers warm to his direct, no-nonsense approach."
Chambers & Partners
 'An excellent jury advocate.'
The Legal 500
"He is very good in trials, particularly with juries. He often gets commended by the judge for his closing speeches."
Chambers & Partners
"He is an excellent jury advocate who provides sensible and pragmatic advice."
Chambers & Partners 
"Instructed by police forces in controversial disciplinary hearings." 
The Legal 500 
"Holds a fine, long-standing reputation for work in all areas of police law, including civil claims, misconduct proceedings and employment matters. Regularly instructed in inquests following deaths in custody and has particular strength in medical law. An extremely astute lawyer, who is very intelligent and personable.His ability to win over a jury is incredible." 
Chambers & Partners 
"Mark Ley-Morgan is an excellent jury advocate with a very persuasive court technique that certainly goes down well with both judge and jury. He has been involved in some high-profile cases, including representing the Independent Police Complaints Commission…Ley-Morgan climbs the rankings due to exceptional market feedback."
Chambers & Partners 
"Recent high points for this excellent lawyer include representing two Chief Constables in two separate judicial reviews, and handling an inquest into a death in custody. He is a core player in police disciplinary law."  
Chambers & Partners 
"Mark Ley-Morgan has made his name defending an array of civil actions against the police, many of which touch on employment and personal injury issues. Ley-Morgan is an excellent trial lawyer who, according to sources, 'stands out for the trust he instils in both clients and judges."
Chambers & Partners 
"…very knowledgeable, thorough, robust and effective…"
The Legal 500
"Mark Ley-Morgan excels in police disciplinary cases"
Chambers & Partners 
"Mark Ley-Morgan is a superb all-rounder who is thorough with paperwork, quick on his feet and objective."
Chambers & Partners