Clinical Negligence & Healthcare
Heidi is a member of the Birth 2 UK faculty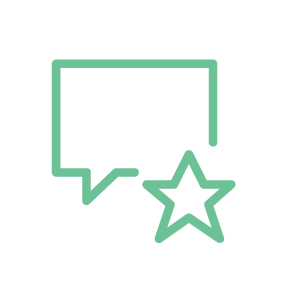 "Heidi is intellectually top-notch but has the ability to relate to clients, who immediately warm to her and trust that she will fight their corner."
Chambers & Partners
Experience & expertise
Heidi has a particular interest in all aspects of medical and product liability law. From the start of her career she specialised in personal injury law, which gave her an in-depth knowledge of the medical sector. Heidi's involvement in numerous class actions has enabled her to expand her knowledge, both legal and medical, above and beyond her years in light of her exposure to a significant number of expert disciplines and complex causation evidence.
Heidi is instructed in a large number of clinical negligence cases encompassing a broad spectrum of medical issues, including orthopaedics, obstetrics, psychiatry, microbiology and cosmetic surgery. Heidi regularly settles pleadings, drafts letters of claim / response and advises in writing and in conference.
Heidi undertakes work that is publicly funded and is happy to take instructions on a CFA basis in appropriate cases.
cases & work of note
Hamlyn Reid v Lewisham Healthcare NHS Trust
Complex claim concerning a shoulder resurfacing operation.
Shannon Smith (Deceased) v Colchester Hospital University NHS Foundation Trust
A FAA claim arising from the death of a 15 year old asthmatic.
Bidmead v (1) Sinha (2) Nicholls
Case concerning an alleged delay in the diagnosis of prostate cancer
Salt v Sheffield Teaching Hospitals NHS Trust
A High Court case involving the alleged negligent performance of gastric band surgery and a subsequent delay in the removal of the gastric band due to a post-surgical protracted gastric port site infection.
Keith Brookes v (1) Dr Subbannan Sukumar (2) Rotherham NHS Foundation Trust
Case involving an alleged failure to diagnose foot drop despite numerous GP attendances and attendance with a physio at hospital.
recommendations
"She is warm and approachable but also demonstrates an absolute understanding of each case and this means she gets the best from clients and opponents."
Chambers & Partners
"Heidi's preparation is second to none. She comes so well-equipped that you would be hard pushed to achieve a better outcome."
Chambers & Partners
"Heidi is extremely impressive. She is brilliant with clients, responsive and gives clear and pragmatic advice."
Chambers & Partners
"Heidi is a very skilled clinical negligence counsel – she is not only an excellent technician but also excellent with claimants and families."
The Legal 500
"Heidi is approachable, hard-working, and understands the strategy of a case."
Chambers & Partners
"Heidi has excellent attention to detail, and combines that with a lovely approach to clients – making them feel secure. Her preparation for conferences is excellent."
The Legal 500
"Heidi is an exceptional advocate – she is a force to be reckoned with in court and at JSM."
The Legal 500
"Heidi is empathetic, highly intelligent, and has great judgement."
Chambers & Partners
"She's very calm and measured – lay clients like her because she explains complex matters in a clear and accessible way."
Chambers & Partners
'Heidi is a tremendous barrister. She's a truly excellent lawyer with a huge grit and intellect. She will leave no stone unturned for her clients and she will use a fine tooth comb to go through all of the issues in the case.'
The Legal 500
"An excellent advocate who is very strong in JSMs."
Chambers & Partners
"She's very experienced and holds her own against more senior counsel, which is really impressive."
Chambers & Partners
"She is fantastic in her analysis and provides very tactical advice."
Chambers & Partners
'A unique combination of exceptional brains combined with exceptional interpersonal skills'
The Legal 500
"Takes a sensible and pragmatic approach to cases and provides excellent practical advice."
Chambers & Partners
'Her meticulous pleadings that cover every detail of the case.'
The Legal 500
"She is ferociously clever and on top of all the details. She's very good at engaging and empathising with clients."
Chambers & Partners
"She gives detailed and practical advice, and is formidable in court."
The Legal 500
"She left no stone unturned in getting the case going." 
Chambers & Partners 
"A fantastic advocate with excellent client care and forensic skills."
The Legal 500
"Very, very good. A workaholic, willing to put in a shift and do a lot. She's very popular with solicitors and rightly so. She's very sharp, she won't miss a trick and she goes above and beyond in her preparation."
Chambers & Partners
"Her medical knowledge is excellent. She's seen a great number of these cases and has a lot of confidence." "We are very impressed with her accessibility and her attention to detail."
Chambers & Partners
"Has an expanding product liability practice alongside a strong clinical negligence workload. She is particularly well liked for her charming manner with clients and has recently started receiving instructions to appear unled in important cases. She's an extremely helpful, very intelligent barrister with a keen interest in product liability in all its forms. An excellent team player, she's an absolute trooper." 
Chambers & Partners
"She has great forensic skills combined with a truly sympathetic approach to clients."
The Legal 500
"A very intelligent barrister with a keen interest in product liability."
The Legal 500
"Very bright Heidi Knight at 3 Serjeants' Inn recently acted in the Fetal Anti-Convulsant litigation."
The Legal 500