Product Liability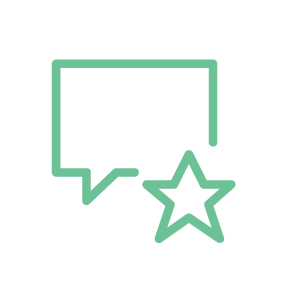 "She's very sharp, she won't miss a trick and she goes above and beyond in her preparation."
Chambers & Partners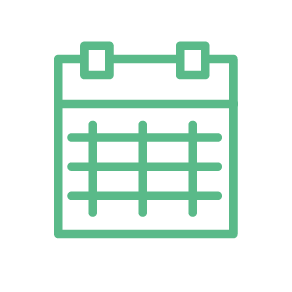 Product Liability: current state of the law, top tips and some pitfalls.
Heidi spoke at the APIL Product Liability Forum on 14 September 2016.
experience & expertise
In conjunction with her clinical negligence and personal injury practice Heidi has significant experience of acting in both general product liability claims encompassing a personal injury element and group litigation. She began work in this area of the law in 2009 and has quickly developed a stellar reputation among solicitors and peers alike. Since 2012 she has been recommended as a leading junior in this field and is admired for her ability to hold her own against more senior counsel.
Heidi has particular experience of claims involving medical devices and pharmaceutical products but has recently expanded to acting in cases involving defective vehicle brakes, fireworks and household goods. Her use of technology in dealing with claims enables her to quickly and efficiently deal with large volumes of disclosure and literature – a factor which is critical when dealing with complex, class actions and group litigation.
cases & work of note
Heidi was instructed as junior counsel in the Fetal Anticonvulsant Litigation where (alongside Christopher Johnston KC and James Berry) she represented over 100 claimants in a major group action relating to birth defects caused by exposure to the anti-epileptic drug Epilim during pregnancy. This was an exceptionally complex case requiring in-depth analysis of medical evidence in a variety of fields including clinical pharmacology, teratology, neuropsychology and both adult and infant epilepsy.
Heidi is currently instructed in a number of million-pound class actions against various manufacturers arising out of difficulties patients have experienced with metal on metal hip implants and resurfacings.
Other recent experience includes:
acting for the Claimant in the only known UK based fatal claim arising from the failure of a Riata implantable cardiac defibrillator;
claims relating to the Essure contraceptive implant;
acting in an advisory role in relation to the use of Phakic 6 intraocular lens;
acting for an infant Claimant in a claim against Advanced Bionics arising from a malfunctioning cochlear implant which was subject to medical recall; and
ongoing involvement in a claim arising from participation in a clinical trial leading to the development of Guillain-Barre syndrome / Miller Fisher syndrome / Bickerstaff's encephalitis.
recommendations
"She is always very organised and thorough in dealing with complex matters."
Chambers & Partners
"Heidi is compassionate and empathetic with clients."
Chambers & Partners
"She is skilled at testing experts in conference."
Chambers & Partners
"An excellent advocate – always well-prepared and ready to fight for her clients. Has a brilliant approach to dealing with clients who have suffered some of the most catastrophic injuries."
The Legal 500
"Precise and measured. Clients are reassured by her knowledge and straight to the point approach."
The Legal 500
"She is incredibly sharp and has a brilliant ability to cut through very complex issues."
Chambers & Partners
"She is one of the most experienced juniors in product liability, and clients have confidence in her advice."
Chambers & Partners
'She is very knowledgeable about her subject, anticipates the opponents arguments and instantly puts the client at ease. She has an excellent manner with clients and the ability to reassure them even in the most challenging circumstances. Her written and advocacy skills are first-class.'
The Legal 500
"Very straightforward and practical."
Chambers & Partners
'Excellent for claimant instructions.'
The Legal 500
"Heidi is dedicated, meticulous, and her technical knowledge in the field of product liability claims is second to none. She builds an excellent rapport with clients and experts alike."
Chambers & Partners
"Brilliant and very hardworking."
The Legal 500
"Very, very good. A workaholic, willing to put in a shift and do a lot. She's very popular with solicitors and rightly so."
Chambers & Partners
"A very intelligent barrister with a keen interest in product liability."
The Legal 500

"She gives detailed and practical advice, and is formidable in court."
The Legal 500
"She left no stone unturned in getting the case going." 
Chambers & Partners 
"A fantastic advocate with excellent client care and forensic skills."
The Legal 500
"She's very sharp, she won't miss a trick and she goes above and beyond in her preparation."
Chambers & Partners
"Her medical knowledge is excellent. She's seen a great number of these cases and has a lot of confidence."
Chambers & Partners
" A very intelligent barrister with a keen interest in product liability in all its forms. An excellent team player, she's an absolute trooper." 
Chambers & Partners
"She has great forensic skills combined with a truly sympathetic approach to clients."
The Legal 500