Professional Discipline & Regulatory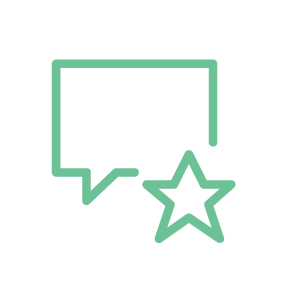 "His sense of humour, tenacity and excellent rapport with all he meets are just some of the reasons for his incredible effectiveness."
Chambers and Partners
Gerry is currently retained by two Police forces to present disciplinary charges following failed criminal prosecutions against officers.
experience & expertise
Medical
His medical work includes regular appearances on behalf of practitioners before various regulatory bodies, including the Medical Practitioners Tribunal Service and the General Dental Council. He is frequently instructed by the Medical Defence Organisations (MDU, MPS, MDDUS) and undertakes regulatory work on behalf of medical practitioners on a private insurer basis also. He also appears in Trust disciplinary cases and before the First Tier Appeals Tribunal.
Gerry also undertakes specialist medical crime in Crown Court criminal jury trials, successfully defending medical practitioners accused of sexually assaulting patients.
Police
In the police field Gerry acts on behalf of both prosecution and defence.
Gerry regularly represents the Metropolitan Police and other forces in high profile police disciplinary hearings and appeal tribunals.
He is also instructed on behalf of officers of the most senior rank in both professional misconduct and criminal proceedings.
Renowned for his expert handling of sensitive cases and challenging clients, Gerry's real forte is his "very fine advocacy" for which he is widely recognised.
Bar Standards Board
Gerry is also on the select panel of Counsel to present cases against Barristers accused of misconduct before the Disciplinary Tribunals of the Inns of Court.
cases of note – medical
MPTS v Dr L [2018]
Gerry acted on behalf of the Consultant Obstetrician & Gynaecologist accused of professional misconduct for her involvement in the death and decapitation of a premature baby during a breech delivery. Following a long and harrowing hearing requiring cross-examination of fellow Consultants and Expert evidence, Gerry successfully persuaded the MPTS to make no finding of misconduct or impairment allowing the Dr to go return to practice.GDC v A Dentist [2016]
Represented a very vulnerable client who was accused of dishonesty and posing a significant risk to patient health due to his own ongoing health issues.
GDC v A N other dentist [2016]
Currently retained on behalf of a dentist who faces career threatening allegations of dishonesty relating to falsification of details on job applications.
GMC v Dr O [2015]
Represented GP accused of retrospectively altering patient medical records (including details of prescriptions)  after being notified of the patient's death.
GDC v Mr W [2014]
Successfully defended a dental practitioner accused of physically assaulting a child patient during a course of treatment.
GMC v Dr McC [2014]
Secured the dismissal of a significant number of allegations against this eminent clinician after detailed legal submissions on the proper application of the "5 year rule".
GMC v M – [2013]
Gerry represented a Consultant Physician in a long running case before the GMC. The doctor had been accused by a trust of inappropriate behaviour and dismissed. She later successfully sued the Trust for sex and race discrimination, harassment and unfair dismissal.
Cases of note – police
Police & Crime Commissioner v Chief Constable Simon Byrne [2018]
Gerry is currently retained to defend Chief Constable Byrne who is accused of 74 allegations of breaching the Standards of Professional Behaviour by allegedly bullying subordinate officers and staff said to amount to Gross Misconduct.
Chief Constable of Greater Manchester Police v Assistant Chief Constable Heywood [2018]
ACC Heywood is under investigation in relation to allegations of gross misconduct arising out of evidence given by him to a public inquiry into the shooting of a Salford man. Gerry is currently retained to act on behalf of GMP advising on aspects of the misconduct process.
Thames Valley Police v Supt. Chiariello [2018]
Gerry acted on behalf of TVP in multi-faceted misconduct proceedings against a Supt accused of engaging in inappropriate sexual relationships whilst on duty and, ultimately, inappropriate attempts via a third party to intimidate a female complainant. The officer was dismissed following a Special Case hearing presented by Gerry before the Chief Constable and Gerry successfully rebuffed an attempted appeal to the Police Appeals Tribunal.
Metropolitan Police Service v Various officers [2018 -]
Gerry is currently retained to act on behalf of the Metropolitan Police Service in misconduct proceedings arising out of the death of Sean Rigg in August 2008. Gerry is leading James Berry from Chambers. Hearings are due to commence in January 2019.
Operation Elveden [2014-15]
Metropolitan Police v Detective Superintendent Rowell – presented the appropriate authority's case against the most senior officer to face misconduct proceedings arising out of Operation Elveden (disclosure of sensitive police information to tabloid journalists). Following intense battles with his QC opponent over disclosure, admissibility of evidence, and expert evidence, Gerry successfully secured the officer's dismissal from the force.
Operation Elveden [2016]
Following on from the success above Gerry is currently retained in an ongoing police misconduct investigation in to Thames Valley Police officers accused of disclosing confidential information to journalists.
Metropolitan Police v PC Luke [2016]
Gerry acted on behalf of the Commissioner in misconduct proceedings where the officer was alleged to have assaulted the mother of a patient at Great Ormond Street Hospital. The officer was acquitted in the Crown Court. The misconduct case is continuing.
West Yorkshire Police v A N Officer
The officer was acquitted In criminal proceedings of sexually assaulting a female in a nightclub. Gerry has successfully resisted an attempt to stay the misconduct proceedings as an abuse of process. The case against the officer continues.
Habib Ullah Deceased [2015]
Misconduct proceedings Thames Valley – acted on behalf of the appropriate authority against 5 officers accused of editing their original accounts following the death of a man they had stopped and searched.
Merseyside Police v PC S
Successfully presented misconduct proceedings against an officer accused of predatory behaviour towards female victims of crime.
Metropolitan Police v PC Patrick
Advised and represented the Metropolitan Police in proceedings against an officer accused of breaching the standards of professional behaviour by publishing an online book and blogging in a derogatory fashion about policing practice.
Commissioner of Police v DC Evelyn
Gerry successfully presented the misconduct case against an officer accused of raping a vulnerable young woman inside a secure area at St Pancras International station.
Commissioner of Police v PC Rice
Gerry successfully presented the case against Alan Johnson MP's former personal protection officer for having an inappropriate relationship with the then Home Secretary's wife.
Police Appeals Tribunal v Verrier
Represented the Metropolitan Police before the PAT in an officer's appeal against his dismissal under the Performance Regulations due to lengthy absence from work.
Directory comments
"An excellent advocate who robustly fights cases while putting clients at ease."
Chambers & Partners
"Impressive drafting skills and highly experienced in professional disciplinary matters."
Chambers & Partners
"He has the utmost attention to detail and a formidable work ethic. He is committed to his clients has a unique ability to support them through difficult processes."
Chambers & Partners
"Highly effective. Tough but elegant at the same time."
Chambers & Partners
"At trial his advocacy has been first-class. I don't think there's anyone like him."
Chambers & Partners
"He's excellent. He's good on paper and clients like him. He's a very safe pair of hands, capable and bright."
"…very good and very astute."
"…very easy to use, good with clients and a good presence in court."
Chambers & Partners
"…brings a forensic approach to cases and has an engaging style."
"… has excellent client care skills, pays great attention to detail and is very knowledgeable …"
Chambers & Partners
'A good tactician with excellent forensic analysis.'
The Legal 500
'… puts clients and experts at ease with his grasp of issues and pleasant manner.'
The Legal 500
'His expertise spans acting for medical, police and other professionals.'
The Legal 500
"A smooth operator and persuasive advocate"
Chambers & Partners
"Like all good barristers he exudes an aura of calm – he's particularly good at putting clients at ease."
Chambers & Partners
"The one to instruct when robust advocacy is called for."
The Legal 500
"…brings with him a thorough and committed team approach to casework" and is considered "one of the best forensic barristers by experts".
"His sense of humour, tenacity and excellent rapport with all he meets are just some of the reasons for his incredible effectiveness".
Chambers & Partners
'…an experienced and tenacious operator with a strong grasp of the issues and the the capacity to deal smoothly with a wide range of claims. He maintains a busy and varied practice.'
Chambers & Partners
"… a highly effective advocate who mixes clinical negligence work with a strong disciplinary and police law practice…"
Chambers & Partners
"… an advocate with superb attention to detail and an impressive ability to work with demanding clients.."
Chambers & Partners