Police
Gerry Boyle QC successful in criminal defence of Metropolitan Police Superintendent.
Click here for further information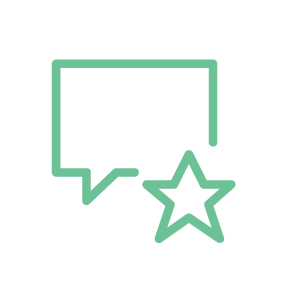 "Clients absolutely love working with him. He is charismatic and not one of those that can't see the wood for the trees – he's quite a dangerous opponent."
Chambers & Partners
experience & expertise
Gerry has specialised in police law for many years. He covers all aspects of police work, and is highly regarded in the field. He has been involved in a number of high profile police disciplinary cases, particularly for the Metropolitan Police. He is currently retained by Gloucestershire Police in the Independent Inquiry into Child Sexual Abuse.
He has expertise in advising police forces, and presenting cases before disciplinary tribunals, where the allegations include inappropriate sexual behaviour, misuse of confidential information, corruption (eg Operation Elveden), racism and excessive use of force.
In civil actions Gerry has successfully defended numerous forces for years against claims of false imprisonment, malicious prosecution, assault, misfeasance in public office, sex and race discrimination.
Gerry regularly appears at Inquests where the Deceased has had contact with the police, including deaths in police custody, police pursuit and firearms operations.
cases & work of note
Police & Crime Commissioner v Chief Constable Simon Byrne [2018]
Gerry is currently retained to defend Chief Constable Byrne who is accused of 74 allegations of breaching the Standards of Professional Behaviour by allegedly bullying subordinate officers and staff said to amount to Gross Misconduct.
Chief Constable of Greater Manchester Police v Assistant Chief Constable Heywood [2018]
ACC Heywood is under investigation in relation to allegations of gross misconduct arising out of evidence given by him to a public inquiry into the shooting of a Salford man. Gerry is currently retained to act on behalf of GMP advising on aspects of the misconduct process.
Thames Valley Police v Supt. Chiariello [2018]
Gerry acted on behalf of TVP in multi-faceted misconduct proceedings against a Supt accused of engaging in inappropriate sexual relationships whilst on duty and, ultimately, inappropriate attempts via a third party to intimidate a female complainant. The officer was dismissed following a Special Case hearing presented by Gerry before the Chief Constable and Gerry successfully rebuffed an attempted appeal to the Police Appeals Tribunal.
Metropolitan Police Service v Various officers [2018 -]
Gerry is currently retained to act on behalf of the Metropolitan Police Service in misconduct proceedings arising out of the death of Sean Rigg in August 2008. Gerry is leading James Berry from Chambers. Hearings are due to commence in January 2019.
Sussex Police v Deans-Cane [2017-2018]
Gerry successfully represented the Chief Constable in judicial review proceedings in the High Court challenging a decision by a Police Appeals Tribunal to reinstate a former police officer who had been dismissed for Gross Misconduct. Subsequent to the Judicial Review, Gerry represented the Chief Constable at the re-convened gross Misconduct hearing at which the officer was dismissed without notice.
KD v (1) Commissioner of Police; (2) PG [2017]
KD issued proceedings against the Metropolitan Police Commissioner for damages suffered as a result of sexual assaults committed by the co-defendant PG. The claim against the Commissioner was based on the doctrine of vicarious liability (applying the Supreme Court decision in Catholic Welfare Society v Various [2012] UKS|C 56). Following receipt of Gerry's Defence and correspondence based on Gerry's advice, the Claimant's solicitors withdrew the claim.
Greber v Commissioner of Police [2017]
Gerry advised the Commissioner of the Metropolitan Police on the merits of a claim for assault and false imprisonment brought by a passenger subjected to a firearms challenge during a terrorist incident on a train. The claim was dismissed at trial.
Joseph v Commissioner of Police [2017]
The family of a man shot and killed during a firearms incident issued proceedings against the Commissioner for damages for alleged breaches of Article 2. Gerry settled the Defences to the various claims advanced and acted on the Commissioner's behalf at the subsequent round table meeting.
West Yorkshire Police v PC Jones [2017]
Gerry successfully prosecuted a police officer in misconduct proceedings for sexually assaulting a female student. The officer had been acquitted of sexual assaults in the Crown Court. Gerry advised proceeding with the allegations before a Misconduct panel. Following a contested hearing at which the complainant, eye witnesses and the officer gave evidence, the officer was found guilty of sexually motivated touching and was dismissed.
R (on the application of Delezuch) v The Chief Constable of Leicestershire, ACPO and the IPCC [2014] EWCA Civ 1635 – Court of Appeal
Judicial Review in the Court of Appeal. Gerry successfully defended the Chief Constable in a public law challenge to force policy and the ability of police officers' to confer following a fatal incident. The Case involved consideration of domestic and European jurisprudence, the interpretation of Article 2 and comparison with force policies in the USA and Canada.  Gerry acted alone, while all of the other parties were represented by leading QCs and juniors.
Operation Elveden [2014-15] : Metropolitan Police v Detective Superintendent Rowell
Presented the appropriate authority's case against the most senior officer to face misconduct proceedings arising out of Operation Elveden (disclosure of sensitive police information to tabloid journalists). Following intense battles with his QC opponent over disclosure, admissibility of evidence, and expert evidence, Gerry successfully secured the officer's dismissal from the force.
Operation Elveden [2016]
Following on from the success above Gerry is currently retained in an ongoing police misconduct investigation in to Thames Valley Police officers accused of disclosing confidential information to journalists.
Metropolitan Police v PC Luke [2016]
Gerry acted on behalf of the Commissioner in misconduct proceedings where the officer was alleged to have assaulted the mother of a patient at Great Ormond Street Hospital. The officer was acquitted in the Crown Court. The misconduct case is continuing.
West Yorkshire Police v A N Officer
The officer was acquitted In criminal proceedings of sexually assaulting a female in a nightclub. Gerry has successfully resisted an attempt to stay the misconduct proceedings as an abuse of process. The case against the officer continues.
Habib Ullah Deceased [2015]
Misconduct proceedings Thames Valley – acted on behalf of the appropriate authority against 5 officers accused of editing their original accounts following the death of a man they had stopped and searched.
Merseyside Police v PC S
Successfully presented misconduct proceedings against an officer accused of predatory behaviour towards female victims of crime.
Metropolitan Police v PC Patrick
Advised and represented the Metropolitan Police in proceedings against an officer accused of breaching the standards of professional behaviour by publishing an online book and blogging in a derogatory fashion about policing practice.
Commissioner of Police v DC Evelyn
Gerry successfully presented the misconduct case against an officer accused of raping a vulnerable young woman inside a secure area at St Pancras International station.
Commissioner of Police v PC Rice
Gerry successfully presented the case against Alan Johnson MP's former personal protection officer for having an inappropriate relationship with the then Home Secretary's wife.
Police Appeals Tribunal v Verrier
Represented the Metropolitan Police before the PAT in an officer's appeal against his dismissal under the Performance Regulations due to lengthy absence from work.
Ollivierre v (1) Chief Constable of Thames Valley Police; (2) The Commissioner of Police of the Metropolis [2011] EWCA Civ 1733
Gerry represented the Metropolitan Police Commissioner both at first instance and before the Court of Appeal in a successful defence of a civil claim the main issue being the reasonableness of the grounds for arrest following a brutal and notorious double rape and murder in Reading.
R, (on the application of Takoushis) v HM Coroner for Inner North London [2005] EWCA Civ 1440, [2006] 1 WLR 461
Gerry represented the Metropolitan Police Commissioner in this leading case concerning the application of Article 2 of the ECHR to inquests.
Recommendations
'His ability to retain and recall information is incredible.'
The Legal 500
"A first-class advocate when dealing with issues of police misconduct. He has an exceptional eye for detail and is outstanding at handling the most complex of cases. He is a delight to work with, his instructions are crystal clear and he is to be highly recommended as an outstanding advocate."
Chambers & Partners 
"He is very polished, articulate and charismatic, particularly within court. He is also measured, sensible and good at cutting through extraneous information."
Chambers & Partners 
"Formidable counsel who gets to the nub of issues very quickly and succinctly.  He reads witnesses very clearly and is able to elicit information very quickly."
Chambers & Partners

"A real presence in court, with a lovely manner about him. He is a very effective cross-examiner and is sensible, trustworthy and fair. All the things a good barrister should be."
Chambers & Partners

'He is passionate in his approach to a claim and will give it all to ensure a case is defended successfully.'
The Legal 500
"The one to instruct when robust advocacy is called for."
The Legal 500
"At trial his advocacy has been first-class. I don't think there's anyone like him."
Chambers & Partners
"He's excellent. He's good on paper and clients like him. He's a very safe pair of hands, capable and bright."

"…very good and very astute."

"…very easy to use, good with clients and a good presence in court."
Chambers & Partners

"…brings a forensic approach to cases and has an engaging style."

"… has excellent client care skills, pays great attention to detail and is very knowledgeable …"
Chambers & Partners

'A good tactician with excellent forensic analysis.'
The Legal 500

'… puts clients and experts at ease with his grasp of issues and pleasant manner.'
The Legal 500

'His expertise spans acting for medical, police and other professionals.'
The Legal 500

"A smooth operator and persuasive advocate"
Chambers & Partners