Inquests & Inquiries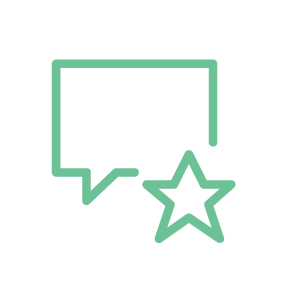 'A meticulous strategist and a delight to work with.'
Legal 500
Gerry is currently retained in the Undercover Policing Inquiry (see the Inquiry's website at www.ucpi.org.uk), the Independent Inquiry in to Child Sexual Abuse (see the inquiry's website, here) and a number of high profile Medical and Police Inquests.
experience & expertise
Gerry's experience in the medical and police fields makes him highly sought after to appear at Inquests and Public Inquiries. He regularly appears in the most high profile Inquests and Inquiries and the associated regulatory, civil and public law proceedings which often follow.  Following his appearance on behalf of the Metropolitan Police in Takoushis in the Court of Appeal, one of the defining cases on the application of Art.2 to inquests concerning clinical negligence, Gerry has been in huge demand on behalf of police forces and medical defence organisations to appear at Art.2 inquests.
In the medical field, Gerry is one of a small number of English Counsel regularly instructed to appear before Coroners in Northern Ireland.
Gerry has been retained to act on behalf of Gloucestershire Constabulary in the Independent Inquiry into Child Sexual Abuse (IICSA) now being led by Professor Alexis Jay (formerly the Goddard inquiry).
He is also retained to act in the ongoing Undercover Policing Inquiry chaired by Mr Justice Mitting.
cases & work of note
Various Inquests / Public Inquiry in the North West concerning Dr A [2018]
Gerry was instructed on behalf of Dr A to resist the calls for the Senior Coroner to invite the Secretary of State for Health to commence a large scale public inquiry into the coronial practice of Dr A. Click here for press coverage .
Undercover Policing Inquiry [2018]
Gerry has been instructed to act on behalf of a prominent individual in the ongoing inquiry in to the activities of undercover police officers. The Inquiry is examining the contribution undercover policing made to tackling crime, how it was and is supervised and regulated, and its effect on the individuals involved.
Inquest into the death of Lewis Johnson [2018]
Gerry has been retained by the Metropolitan Police Service to act on its behalf in the ongoing investigation and inquest into the death of Lewis Johnson. Mr Johnson was riding a moped through North London being followed by police when he suffered fatal injuries in a collision with a van. The inquest is due to be heard in summer 2019.
Inquest into the death of Reeta Saidha [2018]
Gerry acted on behalf of the Trust at the Inquest into the tragic death of a young mother who died from sepsis following a pre term miscarriage.
Independent Inquiry into Child Sexual Abuse [IICSA 2018 – ANGLICAN CHURCH STRAND]
Gerry has been retained by Gloucestershire Police in the Inquiry's ongoing investigation in to the former Bishop of Gloucester, Peter Ball, who was cautioned in the early 1990's but went on to be imprisoned following a later review. Gerry led Aaron Rathmell in reviewing a vast amount of material and acting on the constabulary's behalf at the substantive hearings.
Inquest in to the death of Olaseni Lewis
Instructed by South London and Maudsley (SLaM) NHS Trust in three month jury Inquest in to death of young black patient forcibly restrained in hospital by Metropolitan Police officers.
This inquest garnered significant publicity, and was raised in Prime Minister's Questions.
Click here for press coverage
MILLS Deceased
Gerry acted on behalf of an NHS Trust in a Coroner's investigation in to the death of a hospital patient following restraint by police officers who attended the ward. The Inquest was high profile due to the disproportionate number of black men who are physically restrained on hospital premises by police. The Inquest was lengthy and complex and Gerry successfully led a team supporting traumatised and vulnerable staff witnesses.
OL Deceased
Gerry is currently retained on behalf of another NHS Trust in an ongoing Coroner's investigation in to the death of a young black man who was restrained by police officers in a mental health setting on Trust premises.
S Deceased
Mr S suffered a significant injury to an arm and passed away before ambulance staff could gain access to his premises. Gerry is instructed on behalf of the ambulance service as investigations continue in to the death. Potentially national implications regarding the powers of ambulance staff to forcefully gain access to premises.
AMRANI Deceased
Mr Amrani was a convicted rapist who had been released from prison on licence and was under the supervision of the probation service. Whilst on licence he murdered his mother and father before then committing suicide. Gerry acted on behalf of the National Probation Service [NPS] on instructions from Treasury Solicitors. The Jury returned a narrative verdict and the NPS avoided criticism
ELLIOTT Deceased
Gerry acted on behalf of the world famous artist David Hockney's former partner at the Inquest in to the death of his young assistant who died following consumption of bleach at Hockney's home.
AA Deceased
Acted on behalf of Bedfordshire police in the Inquest in to the death of a member of the public who discharged a firearm and killed himself in the process.
Hyponatremia Inquiry
Gerry was instructed on behalf of one of the State pathologists in this long running Public Inquiry in Northern Ireland in to the deaths of a number of children from  hyponatremia (low sodium levels). The report is due out in 2017.
Bichard Inquiry
Acted on behalf of the Chief Constable of Lincolnshire at the Inquiry launched after the failings identified in information sharing following the Soham murders.
recommendations
'A first rate lawyer, an excellent cross-examiner and a great tactician.'
The Legal 500
"… an advocate with superb attention to detail and an impressive ability to work with demanding clients…"
Chambers & Partners
 'He is very good indeed and cross-examines with immense skill.'
The Legal 500
"At trial his advocacy has been first-class. I don't think there's anyone like him."
Chambers & Partners
"Very good with clients and an excellent tactician."
The Legal 500
"He's excellent. He's good on paper and clients like him. He's a very safe pair of hands, capable and bright." "He is very good and very astute." "He's very easy to use, good with clients and a good presence in court."
Chambers & Partners 
"He brings a forensic approach to cases and has an engaging style." "He has excellent client care skills, pays great attention to detail and is very knowledgeable in this area."
Chambers & Partners 
"A good tactician with excellent forensic analysis."
The Legal 500
"He puts clients and experts at ease with his grasp of issues and pleasant manner."
The Legal 500
"His expertise spans acting for medical, police and other professionals."
The Legal 500
"A smooth operator and persuasive advocate"
Chambers & Partners
"Like all good barristers he exudes an aura of calm – he's particularly good at putting clients at ease." 
Chambers & Partners
"The one to instruct when robust advocacy is called for."
The Legal 500
"Gerard Boyle brings with him 'a thorough and committed team approach to casework' and is considered 'one of the best forensic barristers by experts.' 'His sense of humour, tenacity and excellent rapport with all he meets are just some of the reasons for his incredible effectiveness."
Chambers & Partners
"Gerard Boyle is an experienced and tenacious operator with a strong grasp of the issues and the the capacity to deal smoothly with a wide range of claims. He maintains a busy and varied practice."
Chambers & Partners
"Gerard Boyle is 'a highly effective advocate' who mixes clinical negligence work with a strong disciplinary and police law practice…"
Chambers & Partners
"Gerard Boyle is an advocate with 'superb attention to detail and an impressive ability to work with demanding clients."
Chambers & Partners
"Gerard Boyle is 'very straightforward and reliable."
Chambers & Partners