Clinical Negligence & Healthcare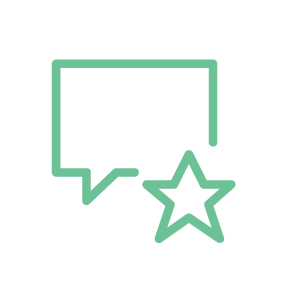 "Excellent advocate with first-class drafting and client care skills. He has a keen eye for detail and is extremely knowledgeable in this area."
Chambers and Partners
Ranked Tier 1 as King's Counsel in Clinical Negligence in the Legal 500 2018 – "First Class"
Experience & expertise
Gerry is regularly instructed by all the leading medical defence organisations (MPS/MDU/MDDUS), the NHS and has acted on behalf of patients through notable firms such as Leigh Day and Irwin Mitchell. Gerry has also been instructed on behalf of a number of private healthcare providers.  His caseload includes cases of the utmost severity and complexity across all aspects of medical practice. He is renowned for his client care of both claimants and clinicians and his cross examination of experts.
Cases & work of note
Gerry is currently retained by defence organisations in numerous cases including the following : high value Cerebral Palsy cases; delayed diagnosis of breast cancer; mis-diagnosis of skin cancer; mis-diagnosis of oral cancer in a dental negligence action; negligent orthopaedic surgery and follow up leading to above knee amputation; failure to adequately assess and treat diabetes leading to amputation.
Various High Value Claims
Gerry is retained in a number of high value claims acting on behalf of the NHS and Welsh Health and regularly participates in early negotiation meetings, round table discussions and settlement mediations.
DD v EE  [2020]
Gerry Acted on behalf of a London Teaching hospital in a civil action concerning allegations of inappropriate treatment of a very young child leading to severe and permanent brain injury following heart surgery.
FF v GG [2020]
Gerry acted on behalf a number of GPs on instruction from a number of medical defence organisations arising out of a delayed referral to psychiatric services for a firefighter who took his own life.
XX v YY [2018]
Gerry advised an international private healthcare provider on the quantum of a multi-million pound clinical negligence claim where the claims included vast sums for the lifelong provision of bilateral lower limb prosthetics and altered accommodation. Gerry settled a robust counter schedule and secured a significantly reduced outcome at joint settlement meeting.
AA v BB  [2018]
Gerry was led by Adrian Hopkins QC in claim successfully compromised part way through trial on behalf of a minor and her mother against a private medical practitioner. The allegations (breach of duty and failure to obtain consent on a Montgomery basis) concerned failure to advise as to the risks of neurodevelopmental delay associated with the ongoing prescription of Epilim and the damage caused to the child by Fetal Valproate Syndrome.
Al & CL v an NHS Trust [2018]
Having appeared on behalf of the Trust at the high profile Inquest into the death of Olaseni Lewis, Gerry advised the Trust on the quantum of the civil claims advanced by his estate and dependents which raised novel claims for just satisfaction damages under Article 2, 3 and 8 and misfeasance in public office. The claim was successfully resolved following mediation.
JH v AA [2018]
Gerry is currently retained by the Royal College of Nursing (instructed by Berrymans Lace Mawer) to defend a claim brought by the family of JH in which it is alleged she suffered from a delay in diagnosis of pneumococcal meningoencephalitis, secondary to infection of her paranasal sinuses, leading to profound long term disability.
JG v JB [2017]
Liability having been admitted Gerry acted on behalf of a private Consultant Orthopaedic Surgeon in the assessment of quantum in this multi-million pound above knee amputation claim. Gerry went on to secure a much reduced overall valuation at round table negotiations.
ED v a GP Practice & NHS Trust [Northern Ireland 2017]
Gerry acted on behalf of a number of GPs who were sued, along with an NHS Trust, for the negligent failure to properly treat ongoing gastric ulcers when the underlying cause was a long term addiction to non-steroidal anti-inflammatories. The case involved difficult issues of contributory negligence and novus actus and was compromised at trial.
Jaciubek v Gulati [2016] EWHC 269:
Gerry successfully defended a GP accused of a negligent failure to diagnose a Sub-arachnoid Haemorrhage. He co-defended with a hospital trust. The case was described by the Judge as a "very difficult" case in his judgment. Gerry was commended by the Judge in his judgment for his cross-examination.
Badrudin v Kingston Hospital
Gerry was led by Adrian Hopkins QC in this high value Cerebral Palsy case which, through tough negotiation at RTMs resulted in a high value recovery.
Frisby v Turner [2015]
Successfully negotiated a significant reduction in the quantum of this claim valued at over £7,000,000. The Claimant had suffered catastrophic neurological injury and amputation.
Christodoulou v Various GPs [2015]
Instructed by Leigh Day on behalf of the estate of the deceased in this highly unusual and complex claim where the deceased suffered fatal lung damage from delayed diagnosis of a respiratory condition known as "bird fancier's lung".
Phillips v Coles [2015]
Defended a GP in a High Court trial where it was alleged that the GP had failed to refer a patient to hospital following complaint of radiating chest pain.
McFetridge v Fisher Engineering & Others [2015]
Successfully applied for a split trial in High Court proceedings in Northern Ireland in a complex  high value employer's liability / professional negligence claim. Split trial orders are rarely made in Northern Ireland.
Johnston v A Private Healthcare Provider [2014]
Instructed to act on behalf of a private healthcare provider, against two leading QCs,  in a high value claim arising out of bariatric surgery resulting in significant and permanent injures of the utmost severity. At and following an RTM Gerry successfully negotiated discontinuance with no order for costs against his client.
XX v YY [2014] EWHC 1308 QB
In this liability only trial Gerry appeared on behalf of the Defendant organisation which was responsible for the provision of the out of hours triage service. The Claimant suffered a delayed diagnosis of meningitis and suffered bilateral amputations.
Scott v Guys' & Thomas' NHS Trust & Another [2014] – High Court Northern Ireland
After the case was opened by the QC  for the Claimant in this cosmetic surgery claim, Gerry successfully persuaded him  to discontinue the action, judgment entered for the Defendant, with a substantial contribution towards the NHSLA's costs.
Ecclestone v Medway NHS Foundation Trust [2013] EWHC 790 QB
Successfully defended the Trust against allegations of incompetent knee surgery. The surgeon's technique was challenged on the basis that it was "Bolitho" illogical. Following successful cross examination of the Claimant's experts, the Judge dismissed the claim.
X v Enskat [2009] EWHC 1630 (QB Mrs Justice Cox)
Gerry successfully defended a GP in a delayed diagnosis of testicular cancer case. The Claimant's evidence had to be taken by way of video deposition at his home and was deceased by the time of trial.
Crime
R v Dr R, Newcastle Crown Court [2014]
Successfully defended a former GP (previously struck off by the GMC) accused of sexually assaulting 4 former female patients during consultations. Gerry's client was acquitted of all 11 counts on the indictment.
R v  Dr H, Teeseide Crown Court [2015]
Successfully defended a young junior doctor accused of sexually assaulting a female patient during examinations on a hospital ward . The Jury acquitted on all counts.
R v Dr H, Wolverhampton Crown Court [2018]
Successfully defended a trainee General Practitioner accused of sexually assaulting 5 female patients during patient consultations. Gerry secured the acquittal of the doctor on all counts.
recommendations
"He is a good tactician who produces good written work, and is good at negotiation."
Chambers & Partners
"Gerard is always well-prepared and good understanding of the complex matters. He provides clear and sensible advice."
Chambers & Partners
"Gerard is a leader in the field, a brilliant advocate, tactically astute, incredibly personable and good with clients."
The Legal 500
"Gerard is absolutely great."
Chambers & Partners
"Gerard is very approachable, down-to-earth and an absolute pleasure to work with."
The Legal 500
"He is very knowledgeable and strong in this space."
Chambers & Partners
"He is absolutely fantastic. Always very well prepared and excellent with clients."
Chambers & Partners
"His attention to detail is second to none and his advocacy skills are excellent."
Chambers & Partners
"Very good to work with, very responsive and an excellent advocate. He is very strong at round-table meetings and in negotiations."
Chambers & Partners
"An excellent silk who is thorough and technically very strong."
Chambers & Partners
"Incredibly personable. He really wants to get the best results for his clients and he is very responsive. He knows the area really well."
Chambers & Partners
'Superb in cross-examination.'
The Legal 500
"Fantastic. He really cares about clients and fights for a positive outcome. He will explore every avenue and is somebody who I really trust."
Chambers & Partners
"Excellent advocate with first-class drafting and client care skills. He has a keen eye for detail and is extremely knowledgeable in this area."
Chambers and Partners
"First Class"
The Legal 500
"He provides excellent analysis and a tactical approach."
The Legal 500
"At trial his advocacy has been first-class. I don't think there's anyone like him."
Chambers & Partners 
"He's excellent. He's good on paper and clients like him. He's a very safe pair of hands, capable and bright." "He is very good and very astute." "He's very easy to use, good with clients and a good presence in court."
Chambers & Partners
"He brings a forensic approach to cases and has an engaging style." "He has excellent client care skills, pays great attention to detail and is very knowledgeable in this area."
Chambers & Partners
"A good tactician with excellent forensic analysis."
The Legal 500
"He puts clients and experts at ease with his grasp of issues and pleasant manner."
The Legal 500
"His expertise spans acting for medical, police and other professionals."
The Legal 500
"A smooth operator and persuasive advocate"
Chambers & Partners
"Like all good barristers he exudes an aura of calm – he's particularly good at putting clients at ease."
Chambers & Partners
"The one to instruct when robust advocacy is called for."
The Legal 500
"Gerard Boyle brings with him 'a thorough and committed team approach to casework' and is considered 'one of the best forensic barristers by experts.' 'His sense of humour, tenacity and excellent rapport with all he meets are just some of the reasons for his incredible effectiveness."
Chambers & Partners
"Gerard Boyle is an experienced and tenacious operator with a strong grasp of the issues and the capacity to deal smoothly with a wide range of claims. He maintains a busy and varied practice."
Chambers & Partners
"Gerard Boyle is 'a highly effective advocate who mixes clinical negligence work with a strong disciplinary and police law practice."
Chambers & Partners
"Gerard Boyle is an advocate with 'superb attention to detail and an impressive ability to work with demanding clients."
Chambers & Partners
"Gerard Boyle is 'very straightforward and reliable."
Chambers & Partners