Public & Administrative
As a Treasury Panellist, Edward is frequently instructed to act for the Ministry of Justice in civil claims, judicial reviews and inquests involving deaths in custody.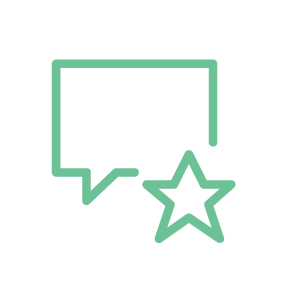 "Edward is a very good strategist and tactician."
The Legal 500
Governmental Advice
Edward is frequently instructed to provide legal assistance and advice to Governments and International Organisations. He has previously represented the Government of an African State at the United Nations and at the Assembly of States Parties for the International Criminal Court. He has also advised a number of Sub-Saharan African Governments on the legal issues surrounding Female Genital Mutilation, the implementation of the Maputo Protocol on the Rights of Women and the Rome Statute of the International Criminal Court.
International Non-Governmental Organisation Advice
Edward is often instructed to advise international non-governmental organisations on issues of international law with a particular emphasis on the field of International Criminal Law and International Humanitarian Law. Edward recently advised an Asian NGO on a civil claim arising out of the compulsory purchase of land by a British sugar producer. Edward was previously instructed to work with an international NGO in Sierra Leone. He was closely involved in monitoring the Special Court of Sierra Leone and in the coordination of a Conflict Mapping Project, which recorded the atrocities committed in Sierra Leone during the civil war. Edward was also involved in the establishment and coordination of a Justice Rapid Response mechanism, an international cooperative mechanism for the supply and secondment of legal expertise and assistance to developing States.
International Inquiries
Edward was instructed to work with the Bahrain Independent Commission of Inquiry (BICI) in Manama, Bahrain. BICI which was established on 29 June 2011 and was tasked with investigating and reporting on the violent events that took place in Bahrain from February 2011. The report can be viewed at www.bici.org.bh.
International Criminal Law
Edward worked as an associate member of the Advance Team of the International Criminal Court. Edward also attended the Review Conference of the International Criminal Court as a Legal Advisor to a major international NGO.
Privy Council
Edward was instructed as junior council on an appeal to the Privy Council in a capital punishment case within the Jamaican Jurisdiction. He has also been instructed to provide advice on the prospects of success in capital punishment cases within the Jamaican Jurisdiction.
Police Law
Edward advises and represents police forces across the country in all areas of police civil law. These include judicial review, inquests, civil actions for false imprisonment, assault, malicious prosecution, misfeasance, and negligence. He is instructed in a wide range of advisory work, including operational advice to police forces on matters such as the implementation of new legislation, surveillance, searches and the disclosure obligations in civil and family litigation. Edward also regularly advises and acts for police forces at misconduct hearings, including the Police Appeals Tribunal and deals with judicial review relating to misconduct issues.
Inquests
Edward has experience of representing families, NHS Trusts, the police, private prisons, the Ministry of Justice and other statutory bodies at Inquests. He is regularly instructed in inquests into deaths occurring during or following contact with police or the prison service. In the healthcare field, he has developed a specialty in inquests involving assessment and/or detention under the Mental Health Act. In 2016, he was appointed to Attorney General's B Panel of Counsel.
Medical ethics and treatment decisions
Edward has a developing practice in cases involving issues of capacity and best interests. In 2010, he wrote a chapter on the legal issues surrounding the use of involuntary feeding which was published in Medical Treatment: Decisions and the Law written by a team of authors at Serjeants' Inn Chambers.
Military Law
In 2007/08, Edward worked within the Army Legal Service and has a comprehensive understanding and expertise in military law and structure. Edward has recently advised in a case involving Military law and discipline including Misconduct Proceedings brought against members of the Royal Military Police.
Injunctions
Edward has considerable experience in advising and applying for injunctions. Edward recently and successfully acted for Health Care Professionals and NHS Trusts in applications for interim and final injunctions. He has also advised and represented international commercial corporations in relation to the obtaining of injunctions.
Disclosure
Edward has developed a particular expertise is representing and advising police forces on Public Interest Immunity, Legal Professional Privilege and non-disclosure. He represented a Chief Constable in a leading PII case, BCC v FZ and Others [2012] EWHC 1154 (Fam). Edward is regularly instructed by the Police to assert PII in cases involving ongoing criminal investigations, covert human intelligence sources, witness protection and targeted surveillance operations.
Cases & Work of Note
BCC v FZ & Ors [2012] EWHC 1154 (Fam)
Edward acted for the Police in this case in which the police asserted public interest immunity and successfully opposed disclosure to the Family Courts. This was a novel case because it was the first time that the parents of a child have been prevented from having access to any of the material, which formed the basis of the Local Authority's case. The case was appealed by the parents but permission was refused following an oral hearing.
Inquest into the Death of Frances Andrade
Edward represented Mrs Andrade's two General Practitioners in this Inquest. Mrs Andrade was found dead at her home a week after giving evidence at Manchester Crown Court in the sexual abuse trial of her former music teacher. This inquest resulting in significant changes to the way witnesses/victims of historical sexual abuse are supported by the police and Crown Prosecution Service.
Bahrain Independent Commission of Inquiry
www.bici.org.bh.