Police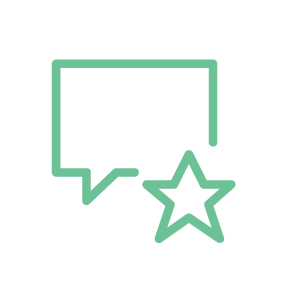 'Always on top of the law, and at his best when cross-examining the accused.'
The Legal 500
Edward is a member of the Attorney General's B Panel of Junior Counsel to the Crown.
Click here to read the news story.
Experience and Expertise: Civil actions involving the police
Edward is often instructed to provide advice and representation in the whole range of damages claims brought against the police including false imprisonment, trespass to the person and to property, malicious prosecution, misfeasance in public office, negligence and breach of the Human Rights Act 1998. He has appeared for the police in both jury and judge-only trials. Recently, he successfully represented West Yorkshire Police in a test case brought by two Liverpool FC supporters for false imprisonment arising out of an alleged 'rolling containment' when traveling on coaches between Sunderland and Liverpool.
Operational Advice
Edward has undertaken a wide range of general advisory work and is often asked to advise (including during ongoing operations) on public order, firearms, detention, RIPA and PACE powers. He is particularly experienced at advising on the impact of human rights legislation on police work. He is accustomed to giving tactical advice concerning covert human intelligence sources and undercover police operations.
Professional Misconduct
In the field of police misconduct he is regularly instructed to prosecute and defend in serious police misconduct allegations in misconduct proceedings, the Police Appeals Tribunal and on Judicial Review. He was instructed in Operation Alice, the series of misconduct hearings arising out of the investigation in to the Plebgate incident at the gates of Downing Street and recently defended two officers at a Ministry of Defence Police Gross Misconduct Hearing arising from events at the Atomic Weapons Establishment Burghfield.
Disclosure
Edward has developed a particular expertise in representing and advising police forces on Public Interest Immunity, Legal Professional Privilege and non-disclosure. He represented a Chief Constable in a leading PII case, BCC v FZ and Others [2012] EWHC 1154 (Fam). Edward is regularly instructed by the Police to assert PII in cases involving ongoing criminal investigations, covert human intelligence sources, witness protection and targeted surveillance operations.
Inquiries and inquests
Edward specialises in inquest law. He has acted for a variety of statutory bodies at inquests across the country. Edward has particular interest and expertise in inquests held under Art 2 ECHR investigating deaths in police or prison custody. Recently, Edward acted for West Mercia Police in an Inquest involving the use of telephone analysis to locate missing persons.
Firearms Licensing
Edward often represents the police at Crown Court appeal hearings relating to firearms and shotgun licensing.  He has defended in numerous revocation appeals arising out of concerns about an individual's behaviour or criminal conviction.
Administrative & Constitutional Law
Edward has been instructed in a number of judicial reviews on matters as diverse as use of public order powers, police misconduct regime and arrests involving the alleged interference with religious rights.
Licensing
Edward represents police forces before Licensing Panels in matters concerning the Licensing Act 2003.
Cases and work of note
BCC v FZ and Others [2012] EWHC 1154 (Fam)
Edward appeared on behalf of a Chief Constable of Police in this Public Interest Immunity application ("PII") before Lady Justice Eleanor King sitting in the High Court of Justice Family Division.
Chief Constable of North Yorkshire Police v PC Ryan
Edward represented the Chief Constable of North Yorkshire Police in their first public misconduct hearing. PC Ryan was assisting in the search of a property as part of an investigation into a sexual offence involving a child. During the search PC Ryan found a typed CV belonging to the occupant of the address. He wrote on the CV words to the effect of: "paeodophile", "paedo" and/or "kiddy fiddler". On two other occasions PC Ryan wore a wooly hat stating, "I love weed" or words/pictures to that effect. The panel found that PC Ryan's behaviour breached the standards of professional behaviour and amounted to gross misconduct. PC Ryan was dismissed without notice.
The case was widely reported in the national press, including by the BBC, The Telegraph, and by ITV.
Ministry of Defence Police v Police Constable EM
Edward was instructed to defend Police Constable EM during this Ministry of Defence Police Gross Misconduct Hearing arising from events at the Atomic Weapons Establishment Burghfield in Berkshire. Police Constable EM was one of the Officers responsible for the maintenance of the Establishment's security.
The Chief Constable Of Essex Police v Detective Constable B
It was alleged that T/DC B behaved in a manner, which amounts to gross-misconduct by accessing restricted information on force intelligence systems and disclosing that information to family members. Edward presented the case on the behalf of The Chief Constable Of Essex Police.
Operation Alice
Operation Alice was the title given to the misconduct investigations initiated by the Metropolitan Police following the 'Plebgate' incident at the gates of Downing Street. Edward was instructed to act as the legal advisor to the panel in three of the hearings convened by the Metropolitan Police.
P v The Chief Constable of Wiltshire Police
Edward acted for the Chief Constable in this appeal against the decision to revoke the Appellant's Firearms and Shotgun Certificates. The Appeal was dismissed.
Commissioner of the Police of the Metropolis v Police Constable L.D
Edward acted for the Appropriate Authority in this gross-misconduct hearing involving allegations of racism. The allegations were found proved and the police officer was dismissed without notice.
Commissioner of the Police of the Metropolis v Police Constable D.B
Edward acted as Legal Advisor to misconduct panels in this gross-misconduct hearing involving allegations of suppression of evidence by a Sapphire Investigation Unit.
RECOMMENDATIONS
"I would recommend him highly as his level of detail and presenting of cases is of an extremely high standard."
Chambers & Partners 2022
'Very good at written and oral submissions and when cross examining witnesses. Lay clients are very impressed with him and speak highly of him after the hearing.'
The Legal 500 2022
"He is a real expert in police discipline."
Chambers & Partners 2021
"He is very intelligent, he presents cases very well and he is a tough opponent."
Chambers & Partners 2021
"Absolutely charming. Very good judgement and he is very calm."
Chambers & Partners 2021
"He really knows his brief and is very knowledgeable. As an advocate he is methodical, effective, measured and controlled."
Chambers & Partners 2020
'Clients appreciate his approachable manner.'
The Legal 500 2020
"Very professional and incredibly well prepared."
Chambers & Partners 2019
"He has a very nice manner with clients."
Chambers & Partners 2019
'Always on top of the law, and at his best when cross-examining the accused.'
The Legal 500 2019
"Always very well prepared and attentive to detail."
Chambers & Partners 2018
"Very good at responding and being contactable."
Chambers & Partners 2018
'A very good strategist and tactician.'
The Legal 500 2018