Professional Discipline & Regulatory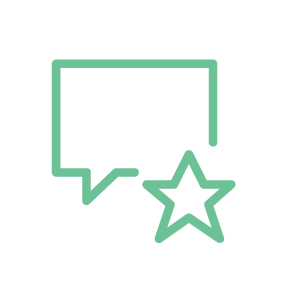 "Clients appreciate his caring, patient and conscientious approach and praise him for the easy advocacy style that he delivers when representing doctors and dentists."
Chambers & Partners
Richard successfully represented Professor Murch, one of three doctors involved in the high-profile Wakefield case concerning unethical research into the MMR vaccine.
experience & expertise
Richard is recommended as a leading silk for professional discipline and regulatory work by both The Legal 500 and Chambers & Partners. Richard's practice in this field is described by the latter as follows: "An esteemed junior, he regularly appears in landmark GMC cases. He continues to be instructed on behalf of medical practitioners in the GMC, the GDC and other healthcare regulators"
Cases & work of note
Richard's recent caseload includes:
Dr D
Recent GMC case involving serious case of clinical mismanagement involving inappropriate surgery and death of patient. This was a complex case with the potential to give rise to criminal proceedings including gross negligence manslaughter: a high level of judgement  was required.
Dr R
GMC case involving allegations of sexual misconduct, dishonesty and poor performance. After an extensive – adjourned – hearing Richard managed to avoid any findings in relation to dishonesty/sex.
Dr S
GMC case involving interventional radiology and the death of a patient, with challenging medical issues and expert evidence.
Dr S
GMC hearing following a criminal conviction for sexual assault.
This follows a substantial history of key professional discipline cases throughout Richard's career, including:
Meadow
Richard was instructed in this high profile case where the High Court reversed the GMC decision to strike off Professor Sir Roy Meadow from the register following the wrongful conviction of Sally Clark. Click here for sample press coverage.
Bristol heart doctors proceedings
This combined a public inquiry, civil claims and GMC proceedings encompassing 3 doctors and 30 separate patient claims. Richard represented Dr Dhasmana: his client was the only one of the 3 doctors involved to remain on the medical register and he was able to settle all the civil claims.
MMR case
Richard represented Professor Murch, one of 3 doctors involved in the longest running and most complex GMC case ever. Again, Richard secured his client's place on the medical register at the GMC stage of proceedings (the only doctor involved to remain on the register). This involved scrutinising in detail over 30 patient claims out of several hundred, each covering a time span of between 12 to 15 years. The case was scientifically controversial and highly technical.
Recommendations
'Richard's calm, methodical approach makes him exceptionally easy to work with. '
The Legal 500
"He's exceptionally easy to work with, great at managing clients and always exceptionally well prepared."
Chambers & Partners
"He's not one to ram his medical qualifications down your throat, but he makes it clear he knows what you're talking about. He's very experienced and nothing fazes him – he reacts to sudden changes calmly and always adds something of significance to the situation."
Chambers & Partners
'He is very clever, tenacious, personable, and user-friendly. '
The Legal 500
"He has a straightforward, no-nonsense approach" and is "empathetic and authoritative."
Chambers & Partners
"He has a very technical and perceptive mind and gets to grips with complex medical matters very quickly. He was himself a doctor, which gives him an edge in understanding the medical side of things, while his tactical decision-making is always highly impressive."
Chambers & Partners
"A calm authority before panels."
The Legal 500
"He has a cool, calm and collected style which allows him to develop relationships of significant trust and confidence with those whom he represents. He is highly intelligent and dually qualified as a surgeon and a barrister. There are no airs and graces about him. He's very matter of fact without a shred of arrogance in his body, but he knows how to command a room."
Chambers & Partners
"He gives good, realistic advice."
The Legal 500
"His medical knowledge is very impressive."
Chambers & Partners
"He has great medical knowledge and a formidable manner that is particularly impressive to clients."
Chambers & Partners
"Richard Partridge comes highly recommended for his advocacy and his knowledge of the regulatory aspects of the GDC and the GMC. Solicitors favour him as he is collaborative and pragmatic in his approach to tough cases. Trained as a doctor, he has recently been putting his medical knowledge to good use defending a number of medical practitioners in fitness to practise hearings before the GMC."
Chambers & Partners

"Big hitter Richard Partridge is in much demand, not least because he is a qualified doctor as well as a barrister. His detailed medical knowledge and his laid-back, effective bearing win over many a panel, according to commentators. A recent highlight for him was the successful defence of a spinal surgeon facing allegations regarding the preparation and execution of three operations; the case was disposed of by undertakings."
Chambers & Partners
"As a former doctor, Richard Partridge is a great authority on medical matters too. His success with tribunals is attributed not only to his medical background but also to his ability to cajole panels rather than threaten them."
Chambers & Partners

"Richard Partridge is exceptionally able at handling difficult clients and amazingly resourceful."
Chambers & Partners

"As an ex-doctor, Richard Partridge brings to the table a deep knowledge base, invaluable expertise and meticulousness in his preparation."
Chambers & Partners

"Richard Partridge is another of the respected juniors at this set and is experienced in both medical and dental disciplinary proceedings. As a qualified doctor, he is said to have a better grasp of the technical medical issues than most and has an impressive disciplinary case history."
Chambers & Partners