Clinical Negligence & Healthcare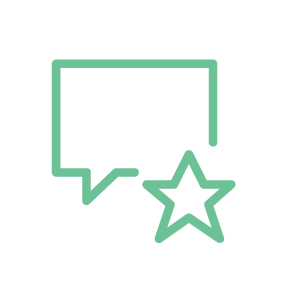 "Often hand-picked for the high-profile cases, Richard Partridge, a qualified doctor, has impressed peers and solicitors alike for having a cool head in a crisis."
Chambers & Partners
Christopher Johnston KC and Richard Partridge represent claimant awarded £4.8 million in damages in High Court professional negligence case
Click here for full news story
experience & expertise
Richard's approach to clinical negligence is described by clients cited in Chambers and Partners in the following terms:
"He has a brilliant tactical approach to matters but also I find he is very thorough and gets to the bottom of the evidence. Get him in a courtroom and he's lightning."
Richard is currently acting for a number of claimants in cases worth over £5,000,000. A representative example is his recent work on behalf of a young child who had lost both arms and both legs, secondary to un-diagnosed meningitis: Richard secured a settlement of over £6,000,000 for the child. It involved complicated medical causation issues, each impacting on variants of quantum. Through painstaking negotiations he was able to establish the most likely future scenario, and settled this case at a level regarded as fair by all parties.
Richard recently acted for the defendant in a high-value delayed treatment case involving a young man with an optical tumour and resultant blindness. It involved complicated medical causation issues, impacting on variants of quantum, but the parties succeeded in settling the matter on advantageous terms.
Richard is well known as a commentator in the field, with recent lectures including a presentation (with Jemma Lee) on the topic of quantum at the AvMA Clinical Negligence conference: please click here for further details.
cases & work of note
Richard has worked on some of the most high profile medical cases in recent years, including the Bristol Heart Doctors cases and proceedings relating to the Devon and Exeter Breast Screening Programme.  He has won two fiercely contested high value high court trials in the last 12 months.
The following cases are representative of the variety of clinical negligence cases which Richard deals with on a day to day basis:
Shortall 2016
With everything in dispute, this was a technically, legally and evidentially demanding case which went to trial over 5 days. Much of the outcome depended on cross examination of experts, and following some important strategic decisions during the trial, an outstanding result was achieved for the claimant. The case involved difficult areas of medicine and law including the application of the Bolitho principle to a failure to check a bowel anastomosis at the end of the surgical procedure, in the light of the leading authority of Cooke. The judge found for Richard's client, awarding substantial damages.
Sanger 2016
This high value case for a paraplegic claimant settled advantageously for a lump sum.
McCabe 2015
A hard fought High Court five day trial in which all facts and issues were in dispute, this demanded a detailed forensic approach to the claimant's evidence, and that of the three defendants. The case, which followed the leading case of Nelson, arose from a delay in diagnosis of a endocarditis leading to a stroke. It required court room judgement when examining witnesses including 6 experts, tactical issues in terms of which defendants to pursue, the ability to demonstrate a consistent credible narrative to the Judge and persuasive advocacy.  A successful outcome was obtained for the claimant with high damages and costs.
Re T 2015
This case involved a difficult quantification of a young child's claim following negligent post-operative care which led to profound sepsis and loss of kidney function. The child faced a lifetime of intermittent dialysis and re-transplantation..  Liability was compromised at 100% shortly before trial.   The quantum case was complicated by the fact that the family returned to live in North America and it was necessary to quantify medical and care costs by reference to the new "Obama" healthcare regime. This involved obtaining, understanding and applying expert evidence in that jurisdiction. After careful disclosure of this expert evidence at RTM, Richard (and Chris Johnston KC) successfully obtained in excess of £4,000,000 for the claimant.
Re SB 2016
This was a high value brain damage case in which Richard was originally instructed on liability in 2013. His client, who was a resident in a nursing home, had a very short life expectancy and needed 24 hour treatment.   Richard secured a full admission on liability but compelling arguments were required in order to persuade the court to sanction the funding of a house. He succeeded: the final order was detailed and complex to account for contingencies of renting or purchasing a property and/or remaining in the nursing home.
Nixon 2015
This was a fatal claim arising from an aortic dissection.  The case involved the death of a middle aged married man whose wife had given birth to their only child the previous month. There were complicated causation issues as he had an un-diagnosed underlying congenital heart problem and, although a high earner, was between jobs when he died.  Despite these difficulties, the case was settled and approved on highly favourable terms.
Lewis 2016
A high-value delayed treatment case involving a young man with an optical tumour and resultant blindness, in which Richard acted for the defendant.  It involved complicated medical causation issues, impacting on variants of quantum but the parties succeeded in settling the matter.
recommendations
"Richard is an excellent and reliable senior junior, who combines his medical knowledge and background to short-circuit much of the time taken by others to get to the nub of a case."
Chambers & Partners
"A powerful yet unpretentious negotiator and advocate."
The Legal 500
"Richard is an excellent barrister."
Chambers & Partners
"He has the ability to get straight to the heart of cases and will leave no stone unturned. He really cares for his clients."
Chambers & Partners
'Tenacious approach to each case, ensuring that every possible element is explored carefully with the experts. His extensive medical knowledge is a major benefit in these claims.'
The Legal 500
"Excellent with clients and a powerful yet unpretentious negotiator in settlement meetings."
Chambers & Partners
"He is very skilful in presenting complex causation arguments."
Chambers & Partners
"Very focused and a strong advocate."
Chambers & Partners
"He pays great attention to detail and is excellent in negotiations."
Chambers & Partners
'Fiercely intelligent with extensive medical knowledge.'
The Legal 500
"He is thorough, knowledgeable and not afraid of a fight."
Chambers & Partners
 "He provides excellent advice and he's definitely someone you want in your corner."
Chambers & Partners
'Particularly good at analysing complex medical issues.'
The Legal 500
"Richard's clarity of vision and understanding of both the medical issues and legal processes is mesmerising."
Chambers & Partners
"A qualified doctor who brings extensive knowledge gained from his years as a medical practitioner. He serves as counsel to both claimants and defendants in complex clinical negligence matters. Always excellently prepared, and his advocacy style is brilliant. He's captivating and engaging in the courtroom."
Chambers & Partners
"He has the ability to get to the bottom of the most difficult of cases with relative ease."
The Legal 500
"He has a brilliant tactical approach to matters but also I find he is very thorough and gets to the bottom of the evidence. I really rate Richard. Get him in a courtroom and he's lightning."
Chambers & Partners
"Capable of handling cases of utmost severity; he goes the extra mile to get the absolute best results for his clients."
The Legal 500
"He's very incisive on liability and very good on the medical aspects of a claim. With Richard, you feel you're working in a real partnership. He's very responsive, very pragmatic and his attention to detail is excellent."
Chambers & Partners 
"A continued presence on both sides of many substantial medical negligence claims. Also appears in inquests and before medical disciplinary tribunals. He has a previous background in medicine, which gives him an edge on the medical issues. He's hard-working and straightforward." 
Chambers & Partners 
"Always puts clients at ease."
The Legal 500
"Richard Partridge is a bigger picture person and someone who always pursues what is right for the client. His background in medicine gives him an edge on medical issues and has allowed him to achieve some surprisingly favourable settlements in complicated cases."
Chambers & Partners
"Richard Partridge is a real asset to any case."
The Legal 500
"Richard Partridge is a tremendous dual-qualified junior who has a bright mind and is always there when you need him to be."
Chambers & Partners
"Also expected to rise to the top, Richard Partridge is close to being an ideal junior. Accessible and responsive, he has a medical background, excellent judgement and is tremendously assiduous in his work."
Chambers & Partners
"Enjoys a dedicated following that instructs him for both clinical negligence claims and regulatory work. He is very sharp on the medicine, and possesses strong litigation instincts and an impressive manner in round-table meetings."
Chambers & Partners
"Valued for his medical background, Richard Partridge is analytical and unruffled. He takes a robust, practical but technically thorough approach to his cases."
Chambers & Partners
"Richard Partridge impresses interviewees with his bedside manner. As one solicitor notes: He is incredibly sympathetic to the needs of the client."
Chambers & Partners