Professional Discipline & Regulatory
Pravin is an adept advocate. He is equally at ease in a case cross examining a medical expert about matters of clinical judgment as he is challenging a lay witness as to their factual account. He also provides clear and concise advice on issues of law or fact that arise in regulatory proceedings. He has been involved in cases concerning allegations of the utmost seriousness, including sexual assault and perverting the cause of justice. He has a good sense for disciplinary tribunals and knows what points to take and when.
cases & work of note
Dr T – FTP over many weeks concerning allegations against a cosmetic doctor of physical and sexual assault, dishonesty, perverting the course of justice and working whilst suspended. A complex hearing where there were many interim applications, including one for the chair to recuse herself.
Dr G – FTP over many weeks concerning allegations against a GP of inappropriate language and threatening behavior and encouraging the making of false statements.
Dr N – FTP concerning a GP's alleged inability to practice on health grounds following a diagnosis of Alzheimer's. It was asserted that the doctor should have the opportunity to undergo a Performance Assessment.
Dr C – PCC concerning allegations against a dentist for unsuitable composite resin filling, inadequate assessments, failure to provide a treatment plan and discuss all treatment options. There were also allegations concerning the failure to obtain consent for treatment and poor record keeping. The doctor also failed to have indemnity insurance during this time.
Dr T – IOP concerning a GP trainee's clinical skills and also allegations of probity. Importantly the condition of direct supervision was changed to supervision only. This enabled him to find work. He made good progress and the case against him was dropped.
Dr H – IOP concerning alleged poor clinical performance of a GP. NHS England had imposed a condition on the registrant for supervision with an educational supervisor. There were also possible breaches of the PMS contract.
Dr K – IOP involving an A&E middle grade. There were previous founded allegations for failing to disclose a drink driving convictions and for altering a urine analysis test. It was alleged that he failed to note a serious finding from an arterial blood gas i.e. that Ph lower than 7.
Dr T – IOT concerning a health related case with a GP suffering from bipolar affected disorder.
Dr S – ongoing criminal investigation into an anaesthetic and pain consultant accused of 3 distinct allegations of sexual misconduct against patients. All the examinations were without a chaperone.
Dr S – hearing before NHS England concerning alleged inappropriate conduct with single female patient who the doctor was alleged to have tried to kiss. It was also alleged that he inappropriately attended her home.
Dr D – hearing before NHS England concerning an outcome 4 for a specialist psychiatric trainee. He had previous warnings regarding his poor performance. However, following psychological and ophthalmic assessment it appeared he was suffering under a disability. A further exceptional extension was allowed for his training.
RW – defending a social care manager before the Conduct Committee of the Care Council for Wales. The case involved an inappropriate relationship with a service user's mother. There were also allegations of dishonesty in filling out a re-registration Care Council form.
NHS Trust – advice regarding the obligation to disclose information to patients who were subject matter of proceedings against a doctor in the GMC, but were unaware of the poor treatment by that doctor.
Mrs RI – defending a headmistress of a religious school who was alleged to have committed and encouraged systematic corporal punishment of her pupils. In addition, she was alleged to have failed to comply with health and safety requirements.
Mr S – allegations concerning an osteopath alleged to have arranged sexual liaisons with pseudo-patients at his practice as well as filming some such encounters.
A Force v Sgt C – The Police Force's first ever public misconduct hearing following The Police (Conduct) (Amendment) Regulations 2015 amending The Police (Conduct) Regulations 2012.
A Force v SC C – special case (fast track) hearing pursuant to Part V of The Police (Conduct) Regulations 2012 following the importation of a prohibited weapon into the United Kingdom.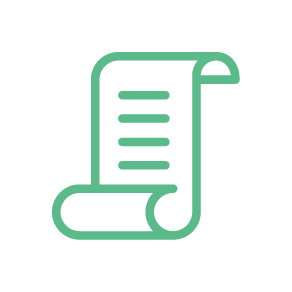 Reflections
There is seldom more important to a professional than their vocation. The prospect of appearing before one's disciplinary body is daunting for anyone. That's why any professional is looking for a trusted pair of hands and that's what I aim to provide.
"It's important to provide clear and realistic goals."
It's very important to understand the issues at hand as early as possible. In most regulatory proceedings, the ground work from the outset is what makes the difference in the end. There's no point holding ones hands up if there's been no remediation in the interim. I also think it's important to provide clear and realistic goals. It's essential to understand what allegations should be countered and which should not. I've come across some fantastic solicitors specialising in this area and with strong team work we've managed to secure some very good results over the years.