Clinical Negligence & Healthcare
Pravin regularly advises on paper and in conference on cases involving complicated issues of medicine, causation and/ or quantum. He also advises on more esoteric areas that can arise within clinical negligence claims such as the bailment of dead bodies or body parts. He is acutely aware of the concerns that commonly arise for claimants, defendants and defence organisations and is available to provide advice on tactics and procedure that best suits the client's need.
Pravin has first-hand experience of the health service having worked extensively in the NHS and for the charity Action against Medical Accidents prior to coming to the Bar. Pravin was also provided a unique insight into the mechanics of our healthcare system having been instructed by the Department of Health in the Mid Staffordshire Inquiry.
Pravin's extensive experience in chambers' other core areas of practice, including inquests, public inquiries, healthcare regulation and court or protection work is often invaluable when advising in clinical negligence claims.
Cases & work of note
M v NHS Trust – hypoxic brain damage as a result of a cardiac arrest due to the alleged failure by an out of hours' service to recognise cardiovascular risk.
S v NHS Trust – profound neurological complication related to hepatitis anti-viral treatment (Peg-IFN treatment) and the alleged failure to recognise early features of neurological deficit.
W v NHS Trust – complete blindness resulting in the necessity for a 24 hour care package following the alleged failure to diagnose ischaemic optic neuropathy.
A v NHS Trust – claim in negligence and bailment following the death of a child and release of the body to the family as opposed to the coroner.
D v NHS Trust – loss of foetus with issues arising in bailment and negligence. It was alleged that the parents suffered psychiatric damage as a consequence.
W v NHS Trust – surgical emphysema and massive blood loss resulting from puncture of intercostal vessels following alleged negligent drain insertion for pneumothorax.
C v NHS Trust – diagnosis of a primary tumour in the supraglottis extending to lymph nodes on either side of neck following alleged failure by a GP to refer earlier.
H v Drs A & B – sterilisation following alleged failure to conduct an appropriate termination and provide advice in respect of this.
G v NHS Trust – bowel obstruction resulting from alleged failure to make a differential diagnosis of this upon presentation to Accident and Emergency.
H v NHS Trust – alleged failure to remove gastric band and necessity for gastric bypass as a consequence.
B v NHS Trust – fatal claim following failure to recognise and treat a false femoral artery aneurism following surgery.
W v Dr I – alleged failure to treat unerupted tooth resulting in necessity for multiple implants and lifelong dental care.
L v NHS Trust – alleged failure to recognise and treat compartment syndrome following fracture to leg.
B v NHS Trust – alleged failure to timeously diagnose a brain tumour.
D v Private Clinic – significant scaring and psychiatric damage due to alleged failure to recognise that laser treatment was contraindicated in someone taking medication for acne (roaccutane).
C v NHS Trust – urethral damage following alleged failure to catheterise appropriately. Significant impact on levels of functioning due to impact on pre-morbid issues.
P v NHS Trust – visual acuity in the right eye of hand movements only following failure to recognise and treat a detached retina following a fracture of the right inferior orbital floor.
L v NHS Trust – ureteric injury following hysterectomy and oophorectomy.
S v NHS Trust – loss of sight in eye following alleged failure to inform claimant to stop taking Maxidex in his left eye after cataract surgery.
R v NHS Trust – impeded mobilisation and pain following delayed diagnosis of Lisfranc injury.
B v NHS Trust – bowel perforation, crush fractures to spine and chronic pain following alleged failure to undergo diuretic therapy for non-tense ascites and instead undertaking an ascetic drain.
S v Dr A & B – delay in diagnosis of adenocarcinoma resulting in a delayed referral to a colorectal surgeon.
F v NHS Trust – possible fertility problems and psychiatric injury due to right testes 'nubbins' remnant and a left testes showing signs of compensatory hypertrophy as a result of alleged inappropriate left inguinal herniotomy and right orchidopexy.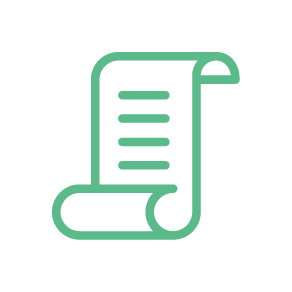 reflections
It's naïve in our current climate to be ignorant of the pressures facing Claimant and Defence solicitors alike. The success of a case is often the result of a collaborative effort of solicitors, medical experts and barristers. But barristers are instructed for a reason, we're not there to decorate a case.
" Solicitors I work with know they can email or phone me at any point."
It's important to know that I've added value to the way that case progresses when I step away from it. That value can range from the outcome of a challenging conference with medical experts to a quick telephone discussion about a procedural point. Solicitors I work with know they can email or phone me at any point.
articles
Pravin has recently reported on the following cases for The Medical Law Reports:
R (Mey Lee) v GMC [2016] EWHC 135 (Admin) [2016] Med LR 17 General Medical Council – Singapore Medical Council – General Medical Council (Fitness to Practise) Rules Order of Council 2004 (SI 2004 No 2608), rule 4(5) – General Medical Council Good Practice Guide (2006), para 58 – Jurisdiction – Time limits – Registrar of the General Medical Council.
R (Comm Pharmacies (UK) Ltd) v NHS Litigation Authority [2016] EWHC 1595 (QB) [2016] Med LR 447 Judicial review – Pharmaceutical services – Relocation to different premises – Patient groups – Patient groups that are accustomed to accessing pharmaceutical services – Significantly less accessible new premises – National Health Service (Pharmaceutical and Local Pharmaceutical Services) Regulations 2013 (SI 2013 No 349), Regulation 24(1)(a) – Statutory construction.
Jasinarachchi v GMC [2014] EWHC 3570 (Admin) [2104] Med LR 277 General Medical Council – Discipline – Fitness to Practise Panel – Dishonesty – Sanction – Suspension – General Practice training – Fresh evidence – Proportionality.
McDaid v NW Council [2014] EWHC 1862 (Admin) [2014] Med LR 368 Nursing and Midwifery Council – Discipline – Conduct and Competence Committee – Register of Midwives – Dishonesty – Forgery – False instrument – New charges – Striking off.