Police
Pravin is regularly and repeatedly instructed in police matters of the broadest nature as the 'cases and work of note' below evidences. He is particularly adept with claims involving property. This includes claims brought against the police under the Police Property Act 1897 and the Torts (Interference with Goods) Act 1977. Pravin has unrivalled experience in disclosure issues arising from family proceedings and has provided seminars on this area. He has regularly appeared in the High Court, including ex-parte hearings in cases involving public interest immunity. Pravin also provides advisory work of the broadest nature and which will often have force wide implications (please see 'cases and work of note').
In recent years Pravin has been instructed in cases concerning the forfeiture of cash under the Anti-Terrorism, Crime and Security Act 2001 and Proceeds of Crime Act 2002 and has appeared in Magistrates' and Crown Courts throughout the country. In addition to the above Pravin has experience of the full range of preventative orders, including Risk of Sexual Harm, Football Banning and Closure Orders. He is acutely aware of the human rights dimension to these applications.
Pravin also does a significant amount of police disciplinary work. He is well regarded for his clear and robust advisory work and drafting as well as his adept advocacy. He has a good relationship with all the Professional Standards Departments he works with and is acutely aware of their requirement for speed and clarity following instruction.
cases & work of note
JF v Police Force – civil trial concerning the alleged conversion of property pursuant to the Torts (Interference with Good) Act 1977. The circumstances of the alleged loss of property arose during a murder investigation. The claim was dismissed.
CS v Police Force – contested hearing concerning claims made pursuant to section 1 of the Police Property Act 1897 in respect of alleged retained car parts following a police investigation into stolen cars and car parts.
UB v Police Force – civil case brought by former university student investigated for rape and alleged conduct of the police investigating him. The Claimant was acting as a litigant in person. A range of complex issues including the accused mental health and transfer of proceedings out of area.
TJ v Police Force – Claim for excessive and disproportionate force used by a police constable at a railway station. The claim was complicated by the fact the force was only one of three defendants. The constable was alleged to have caused damage to the Claimant's left shoulder.
SJ [2011] EWHC 473 (Fam) – disclosure of information requested by the police and transfer to the High Court in London. Lengthy proceedings where the force's handling of their disclosure obligations was being scrutinised. The High Court accepted the force's approach to disclosure. The hearing also concerned matters of public interest immunity.
Civil Injunction Advice – advice concerning the possible use of civil injunctions for low level sexual activity and the appropriateness of doing this under the Anti-Social Behaviour, Crime and Policing Act 2014.
Data Protection – force wide concern regarding the extent of subject access requests and scope of Data Protection Act 1998. Specific concerns regarding time/ cost consequences and third party confidentiality.
Communication in Misconduct Proceedings – advice and force wide guidance produced on The Police (Conduct) (Amendment) Regulations 2015 amending The Police (Conduct) Regulations 2012. The new regime provided for misconduct hearings to be held in public and the advice and guidance focused on the legal and practical implications of this.
Contractors Guidance – advice on the Independence Complaints Commission (Complaints & Misconduct) (Contractors) Regulations 2015 and how complaints/ misconduct matters would be dealt with by PSD and/ or HR.
Police Force v Sgt C – The Police Force's first ever public misconduct hearing following The Police (Conduct) (Amendment) Regulations 2015 amending The Police (Conduct) Regulations 2012.
Police Force v SC C – special case (fast track) hearing pursuant to Part V of The Police (Conduct) Regulations 2012 following the importation of a prohibited weapon into the United Kingdom.
PK v Police Force – employment claim for unfair dismissal concerning the unauthorised access and deletion of an email by an IT staff member from an HR personnel account. The claim was dismissed.
JS v A Police Force – appeal to the EAT concerning a claim for unfair dismissal where the claim had been disallowed to due expiry of limitation.
Work Equipment Claims – advice concerning force wide approach to multiple claims concerning the design of a vehicle used for a particular unit. Ongoing concerns, especially due to a potential prosecution pursuant to section 2 of the Health and Safety Act 1974 if the type of vehicle continued to be used.
PG v Police Force – advice concerning the merits of successfully defending a personal injury claim brought by an officer undergoing public order training at a police support training site.
A Bar v Police Force – application for Premises Licence pursuant to Part III of the Licensing Act 2003 which was opposed by the force. There had been previous applications and there was strong resident opposition. The bar owner wanted a bar on the beach where alcohol could be sold. The application was refused.
MV v Police Force – contested firearms appeal pursuant to section 44 of the Firearms Act 1968 and concerning the force's refusal to renew the appellant's firearms certificates. Consideration of Kavanagh v Chief Constable of Devon & Cornwall [1974] 1 Q.B. 624 per Denning MR at 633 and discretion as exercised by the Crown Court. The appeal was successfully defended.
Police Force v AM – an ongoing case concerning forfeiture of cash pursuant to Schedule 1 of the Anti-Terrorism, Crime and Security Act 2001.
Police Force v KK – complex and contested trial for forfeiture of detained cash pursuant to section 298 of the Proceeds of Crime Act 2002. There was also a claim from a section 301 applicant. The case involved cash and telephone air time and companies involved in selling this. The respondent was produced from jail. The application, after many hearings, was granted.
Police Force v OR – contested application for a Sexual Harm Prevention Order concerning behaviour since the respondent was convicted for possession of child pornography offences in Australia. The order was granted.
Police Force v JC – contested football banning order pursuant to 14b of the Football Spectators Act 1989. The respondent had been involved in previous altercations and threats of violence. The order was granted.
Police Force v JQ – closure order for a flat due to disturbance and continual drug taking activity. There was evidence of heroin use in communal areas. The order was granted.
Police Force v RC – hearing concerning an alleged breach of a domestic violence protection order pursuant to section 26 of the Crime and Security Act 2010. The case resulted in the force's first ever custodial sentence for such a breach.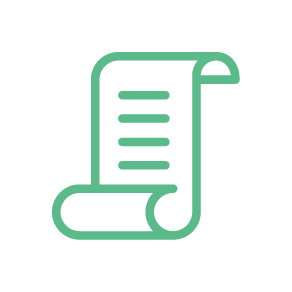 reflections
If you're not in tune with the practical issues facing police forces and everyday policing you could not do this work. The nature of "policing law" is vast and spans so many legal areas, as the cases I've been instructed on evidences. This is in part what makes the work so fascinating. In fact, policing law has always been that fascinating to me I even specialised in this as part of my masters in laws.
"It's absolutely key to have efficiency in mind, but also imperative that quality is not sacrificed."
As intriguing as the work can be we're also not instructed to hear the sound our own voice, in court or indeed on paper. Given the budgetary constraints on policing generally it's absolutely key to have efficiency in mind, but also imperative that quality is not sacrificed. I approach all my cases with that in mind.