Professional Discipline & Regulatory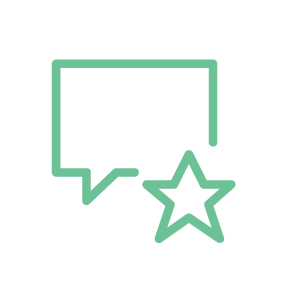 "His attention to detail is outstanding and he is a fantastic advocate."
The Legal 500
Gibson v. NHS England – John successfully represented Surrey PCT and then NHS England, both in the High Court and Court of Appeal.
expertise & experience
John de Bono is regularly instructed by defendants to appear before the GMC, GDC, MPTS, NMC and other regulatory bodies and is instructed on appeals from these and other statutory regulators.He also has significant experience of appearing at hearings arising out of the Performers List Regulations 2004, including on appeal to the HESC first tier and upper tier.
John de Bono is at home in the field of police discipline, both presenting cases to misconduct panels and acting as legal adviser to panels. Chambers & Partners note that he is "strong on disciplinary tribunals and judicial reviews, and has a niche practice in handling cases involving corruption". 
cases & work of note
Medical
Gibson v. NHS England (2009-2016)
Successfully represented Surrey PCT and then NHS England throughout Dr Gibson's challenge to her removal from the performers list and subsequent termination of her GMS contract, both in the High Court and Court of Appeal.
South Staffordshire PCT v. Narendranath (2010 – 2013)
Represented the only healthcare professional to be reported to Parliament by the Parliamentary and Health Service Ombudsman, in hearings before the First Tier Tribunal and at the General Dental Council.
Chandrasekera v Nursing & Midwifery Council [2009] EWHC 144 (Admin)
Having represented Mrs Chandrasekera through the Bar Pro Bono Unit, John subsequently appeared at the appeal to contend that in the particular circumstances of this case, striking off the nurse convicted of manslaughter of her husband was an excessive sanction.
Azzam v GMC (2009) LS Law Medical 28; (2009) 105 BMLR 142
Having first appeared for Dr Azzam at the GMC, John represented Dr Azzam in his appeal against the GMC's finding of impaired fitness to practise led by M. Forde QC.  As a result of this decision the GMC is now required to take into account steps taken by a doctor to remediate his practice since the matters giving rise to a complaint.
Police
Police Appeal Tribunal: The appeal of two officers dismissed after a lengthy corruption investigation involving the exchange of confessions to auto crime for sex and drugs. This case attracted substantial press coverage.
Misconduct hearing: Corruption case involving officer accused of diverting high-value counterfeit cigarettes, previously confiscated by Trading Standards, back to criminals.
Misconduct hearing: Officer accused of blackmailing and raping a drug addict and prolific shoplifter whom he was supposed to be rehabilitating.
Misconduct hearing: Officer accused of corruption and being part of a gang which diverted confiscated cannabis back to drug suppliers.
Misconduct hearing: Officer was dismissed for gross misconduct having used force computers to research criminality within her extended family.  Extensive local media coverage.
Academic
John has a First in Philosophy and Theology from Oriel College, Oxford, graduating in 1993. He took a Law Conversion Course at De Montfort University where he was placed first in his year in 1994. He read for the Bar Finals at the ICSL in London and won a scholarship from Gray's Inn.