Professional Discipline and Regulatory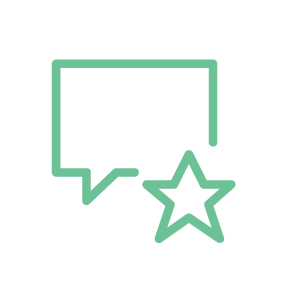 "Tactically astute, impressive with clients and head and shoulders above the rest."
Chambers & Partners
John Beggs QC appears in first successful challenge to Police and Crime Commissioner
Click here for full news story
Expertise & Experience
For the last two decades John has prosecuted or defended in many of the major police misconduct cases and more recently has tended to be prosecuting counsel in the chief officer cases (including prosecuting the first Chief Constable (of north Yorkshire Police) under the 2008 regulations and, to dismissal, the chief constable and deputy chief constable of Cleveland Police; and Commander Ali Dizaei of the Metropolitan Police. In July 2015 he prosecuted the Chief Constable of Avon and Somerset police for misconduct allegations.
John is routinely retained by Police and Crime Commissioners in employment / misconduct disputes with their Chief Constables and others and has advised numerous PCCs on constitutional, employment, disciplinary and data protection matters. He has appeared in two major judicial reviews concerning PCC – Chief Constable disputes (Port and Rhodes) and advised the PCC of Gwent throughout his dispute with his (now former) Chief Constable.
He also has a successful GMC / GDC practice and appeared for the defence in a long running SRA prosecution before the SDT.
Other highlights include:
Avon and Somerset Police and Crime Commissioner v. Chief Constable X:
John led Aaron Rathmell in the prosecution of the Chief Constable of Avon and Somerset Constabulary on numerous allegations of misconduct. John subsequently acted for the PCC, which embarked upon the first ever s.38 "removal of Chief Constable" process since the inception of PCCs in November 2012.
McKail v IPCC, Interested Parties including CC of West Mercia Police ("Plebgate") [2014] EWHC 3170 (Admin):
John led James Berry in this judicial review concerning aspects of the police misconduct regime arising from three officers meeting Andrew Mitchell MP in his constituency office.
AB v A Chief Constable [2014] EWHC 1965 (QB):
John led Susanna Rickard for the Chief Constable in this case concerning the duties upon an employer to give an accurate reference to a regulatory employer for a senior officer facing misconduct proceedings.
Wiltshire Police v Supt F, January 2014:
John defended a Superintendent charged with gross misconduct arising from his failure during interviews of a suspected murderer to give PACE Code C caution.
Temporary Chief Constable Neil Rhodes v Police and Crime Commissioner for Lincolnshire, 28 March 2013:
John acted for the Temporary Chief Constable of Lincolnshire in his challenge to the PCC's decision to suspend him in relation to a potential conduct matter.  Stuart-Smith J quashed the suspension as irrational and gave guidance on suspensions under regulation 10 of the Police (Conduct) Regulations 2012.
Chief Constable of Cleveland Police v DCC Derek Bonnard, March 2013:
John presented this gross misconduct case under the 2008 regulations on behalf of the Chief Constable against the Deputy.
Derek Bonnard (Deputy Chief Constable of Cleveland Police) v (1) Drusilla Sharpling CBE (2) Cleveland Police Authority (Interested Party), 16 November 2012:
John acted for the Interested Party in this application for judicial review to quash decisions of the Chair of the misconduct panel appointed under the Police (Conduct) Regulations 2008. Leggatt J quashed certain decisions and remitted them to the Chair.
Sean Price (Chief Constable of Cleveland) v (1) Cleveland Police Authority (2) IPCC (Interested Party), 21 September 2012:
John acted for the Police Authority in this urgent application for judicial review to quash the ongoing misconduct proceedings against the Chief Constable on grounds of regulatory departure and bias. Irwin J dismissed the application and awarded costs against the Chief Constable.
Salter v Chief Constable of Dorset [2012] EWCA Civ 1047:
John acted for the Respondent Chief Constable in this appeal from Burnett J. The Court of Appeal confirmed the applicability of the "Law Society" authorities concerning honesty and integrity in policing and confirmed the appropriate approach to sanctioning officers found guilty of operational dishonesty.
recommendations
'Perhaps the leading professional discipline silk in the jurisdiction. His intellect is matched only by his formidable advocacy skill. He advises to the highest standards on paper and in conference. '
The Legal 500
"His knowledge on discipline is second to none, he is extremely intelligent and his advocacy is of the highest standard. Strategically he is incomparable."
Chambers & Partners
"Widely considered to be at the top of his game and an authority on police misconduct. He is a pleasure to work with."
Chambers & Partners
'He is highly respected and his commitment to his clients is unwavering. John is an excellent tactician who provides pragmatic and careful advice.'
The Legal 500
' The stand-out barrister in this field – he has seen it all and knows it all. He earns the immediate confidence of clients and is as impressive on his feet as he is with his written work. '
The Legal 500
"He is famous in the world of police regulation."
Chambers & Partners
"He is very robust in cross-examination."
Chambers & Partners
"I haven't seen many silks who can cross-examine as well as John Beggs QC. He's an extraordinary advocate."
Chambers & Partners
"Generally recognised as knowing everything there is to know about police law."
Chambers & Partners
"His judgement is fantastic."
Chambers & Partners
"He has a relentless work ethic and achieves results. He is good with clients and never gives up."
Chambers & Partners
"He has great attention to detail and is a good lateral thinker."
Chambers & Partners
"A leading counsel in his field, he offers excellent advocacy, careful preparation and phenomenal attention to detail."
Chambers & Partners
"He's very practical and extremely thorough, he never backs down and is a very persuasive and articulate advocate."
Chambers & Partners
'Highly experienced in police defence work.'
The Legal 500