Police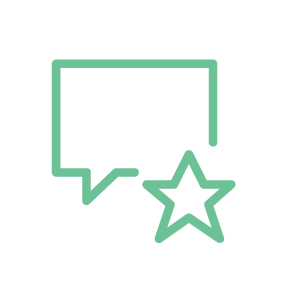 "Devastatingly good, he is Mr Police Law, top of the tree and first-class, he is the guy to go to." 
Chambers & Partners
Lawful self-defence: John Beggs QC appears for the Metropolitan Police Service in case arising from Davis shooting
Click here for full news story
expertise & Experience
An acclaimed advocate and trial tactician, John's police law expertise spans a wide range of legal fields encompassing civil claims, public and administrative law including inquests, inquiries and judicial reviews, police employment and disciplinary proceedings. He has a specialism in police pensions.
The co-author of "Public Order: Law and Practice" (OUP) and also "Police Misconduct, Complaints and Regulation" (OUP), he has appeared in most of the important cases of recent years. These include the Marchioness and Leveson inquiries, the 7/7 London Bombings, Moat and Hillsborough inquests, and civil trials and JRs such as Duggan, Salter and Mackail ("Plebgate"). He is the go-to counsel for prosecuting or defending police officers in serious misconduct cases and for advice on operational matters including public order issues.
Awards and accolades
John is one of Chambers & Partners' Top 100 Silks and one of only ten barristers to be included by the Lawyer as one of "the best lawyers in the business" in this year's Hot 100.  He recently won Professional Discipline Silk of the Year at the UK Bar Awards and is ranked as the Star Individual of the Police Law (mainly defendant) section of Chambers and Partners. He was a finalist for the Lawyer's Barrister of the Year award this year. He is a band one silk for inquests and public inquiries and professional discipline and regulatory law. He is also ranked by the Legal 500 as a leading silk for these fields as well as for Administrative and Public Law.
Cases & work of note
Perepilichnyy inquest (ongoing):
John is leading Cecily White for Mrs Perepilichnyy in this inquest where Hermitage Capital Management is alleging that the Mr Perepilichnyy was poisoned by agents of the Russian state in league with Russian gangsters (as per Alexander Litvinenko). The inquest, which involves complex medical evidence, is currently adjourned pending consideration of the hearing of a public interest immunity application by the government.
Click for sample press coverage: Financial Times.
Parker v Chief Constable of Essex Police (ongoing):
John is acting for Essex Police in the compensation claim brought by Michael Parker (aka Barrymore) in respect of his arrest on suspicion of rape and murder following the death of Stuart Lubbock, who was found dead in his swimming pool, in March 2001. Click here for press coverage.
Deepcut inquest (2016):
John led Cecily White and Oliver Williamson on behalf of Surrey Police in this second inquest concerning the death of Cheryl James, a trainee soldier at Princess Royal Barracks, Deepcut, Surrey, in November 1995.   A conclusion of suicide was handed down – click here for futher details.
Rathband v Chief Constable of Northumbria [2016] EWHC 181, [2016] All ER (D) 88 (Feb):
John led Aaron Rathmell in this case, arising out of the shooting of PC Rathband by Raoul Moat, which considered the duty of care owed to officers by a force. The judge found for John's client, the CC of Northumbria, on the law, the facts and causation. See commentary here and read sample press coverage here.
Hegazy and others v Commissioner of Police of the Metropolis [2014] EWHC 235 (QB): 
John led Cecily White for the Commissioner in this ground-breaking case in which the Met, on John's advice, brought in individual officers as Additional Parties to racially aggravated assault and false imprisonment claim (CPR Part 20). The officers had previously been acquitted at criminal trial (see report here) but the Part 20 claims against them succeeded. See commentary.
Davis v Commissioner of Police of the Metropolis [2016] EWHC 38 (QB):
John represented the Commissioner (leading Aaron Rathmell) in the successful defence of a claim for assault, negligence and Article 2 (right to life), relating to a firearms operation. Click here to read the judgment.
Avon and Somerset Police and Crime Commissioner v. Chief Constable X:
John led Aaron Rathmell in the prosecution of the Chief Constable of Avon and Somerset Constabulary on numerous allegations of misconduct.  John subsequently acted for the PCC, which embarked upon the first ever s.38 "removal of Chief Constable" process since the inception of PCCs in November 2012.
Bowen-Jones and others v Commissioner of Police of the Metropolis [2015] EWHC 1249 (QB):
John represented the Commissioner (leading Cecily White) in a strike out against officers claiming that the Commissioner owed them a duty as employer to protect their interests in litigation.  Jay J held that it was not fair, just and reasonable to impose such a duty on the Commissioner, nor was it reasonably foreseeable that any such breaches of duty might cause psychiatric injury.  Permission to appeal granted to claimants.
X v (1) Chief Constable of Y (2) PCC for Y [2015] EWHC 484 (Admin):
John led Aaron Rathmell for the defendants in this application for public interest immunity in respect of police records where the public interest in protecting the identity of police informants, and in the confidentiality of a vetting process which involved such information, outweighed the claimant's rights of disclosure in relation to judicial review proceedings.
Sidwell v Police Medical Appeal Board and Chief Constable of Derbyshire [2015] EWHC 122 (Admin):
John represented the Chief Constable (leading Sarah Simcock) in a challenge to the PMAB's finding that the officer was not permanently disabled within the meaning of the Police Pensions Regulations 1987 reg. A12.
Duggan v. ACPO; Delezuch v. CC of Leicestershire [2014] EWCA Civ 1635:
John represented ACPO / the College of Policing (leading James Berry) in this judicial review appeal concerning national policy on post-incident conferring by police officers involved in fatal incidents. The significance of this case, which if successful would have effected a sea-change in operational policing in the UK, was such that the Court of Appeal sat as a first instance judicial review court.
McKail v IPCC, Interested Parties including CC of West Mercia Police ("Plebgate") [2014] EWHC 3170 (Admin):
John led James Berry in this judicial review concerning aspects of the police misconduct regime arising from three officers meeting Andrew Mitchell MP in his constituency office.
Leeds United Football Club v West Yorkshire Police [2014] EWHC 2738 (QB):John led for West Yorkshire Police on a dispute with Leeds United concerning special police services. Click here to read the judgement.
AB v A Chief Constable [2014] EWHC 1965 (QB):
John led Susanna Rickard for the Chief Constable in this case concerning the duties upon an employer to give an accurate reference to a regulatory employer for a senior officer facing misconduct proceedings.
Hillsborough Inquests,
John led James Berry, Oliver Williamson and Aaron Rathmell for three match commanders in these inquests before Goldring LJ (sitting as Her Majesty's Assistant Coroner) and a jury.
Wiltshire Police v Supt F, January 2014:
John defended a Superintendent charged with gross misconduct arising from his failure during interviews of a suspected murderer to give PACE Code C caution.
Temporary Chief Constable Neil Rhodes v Police and Crime Commissioner for Lincolnshire, [2013] EWHC 1007 (Admin):
John acted for the Temporary Chief Constable of Lincolnshire in his challenge to the PCC's decision to suspend him in relation to a potential conduct matter.  Stuart-Smith J quashed the suspension as irrational and gave guidance on suspensions under regulation 10 of the Police (Conduct) Regulations 2012.
Chief Constable of Cleveland Police v DCC Derek Bonnard, March 2013:
John presented this gross misconduct case under the 2008 regulations on behalf of the Chief Constable against the Deputy.
Chief Constable of British Transport Police v Police Appeals Tribunal (Whalley Interested Party) [2013] EWHC 539 (Admin):
John acted for the Chief Constable in this judicial review which challenged the decision of the PAT on the proper interpretation of rule 4(4) of the PAT Rules 2008.  Collins J quashed the PAT's decision.
Leeds United Football Club v West Yorkshire Police [2013] EWCA Civ 115 and [2012] EWHC 2113 (QB):
John acted for the Chief Constable in this case concerning whether the police could charge for "special police services" under s.25 Police Act 1996 in relation to policing the land immediately surrounding Elland Road Stadium.
Colin Port (Chief Constable of Avon and Somerset) v Police and Crime Commissioner for Avon and Somerset, January 2013:
John acted for the Defendant PCC in this application for judicial review by the Chief Constable who sought to injunct the recruitment of his successor by reference to 2 points (concerning notice periods on FTAs and whether s.38(3) of the Police Reform and Social Responsibility Act 2011 applied to expiring FTAs). Edwards-Stuart J refused permission to bring the judicial review and refused the interim relief sought.
Chief Constable of Wiltshire v Police Appeals Tribunal (Paul Woollard Interested Party) [2012] EWHC 3288 (Admin):
John was for the Chief Constable applicant in this judicial review to quash the decision of the PAT. Wyn Williams J quashed the decision and gave further guidance on the appropriate approach by the PAT to its reviewing role.
Derek Bonnard (Deputy Chief Constable of Cleveland Police) v (1) Drusilla Sharpling CBE (2) Cleveland Police Authority (Interested Party), 16 November 2012:
John acted for the Interested Party in this application for judicial review to quash decisions of the Chair of the misconduct panel appointed under the Police (Conduct) Regulations 2008. Leggatt J quashed certain decisions and remitted them to the Chair.
Sean Price (Chief Constable of Cleveland) v (1) Cleveland Police Authority (2) IPCC (Interested Party), 21 September 2012:
John acted for the Police Authority in this urgent application for judicial review to quash the ongoing misconduct proceedings against the Chief Constable on grounds of regulatory departure and bias. Irwin J dismissed the application and awarded costs against the Chief Constable.
Salter v Chief Constable of Dorset [2012] EWCA Civ 1047:
John acted for the Respondent Chief Constable in this appeal from Burnett J. The Court of Appeal confirmed the applicability of the "Law Society" authorities concerning honesty and integrity in policing and confirmed the appropriate approach to sanctioning officers found guilty of operational dishonesty.
In addition to the examples referred to above, highlights of John's work prior to 2012 include:
the May Day case (the first containment case, which reached the European Court of Human Rights);
the Ernest Bennett decision determining the meaning of absolute necessity for the purposes of Article 2;
Khan, the key case on whether a probationer constable can be dismissed under regulation 13; and
the long running Laporte litigation which culminated in the House of Lords ruling concerning pre-emptive arrest to prevent a breach of the peace.
Recommendations
John is consistently recommended by the legal directories as a leading silk for police law, inquests and public inquiries, professional discipline and regulatory and public and administrative law.
Clients cited by the directories note that he is "absolutely fearsome, but thoroughly nice and totally straight" and "extremely quick in his thinking, to the point and knows his stuff. If you want someone to win your case, he's the man". 
Other recent directory editorial has included the following:
a true force to be reckoned with; 
he is the leader of all silks in police law;
imaginative, has a great eye for detail;
he is a fantastically good lawyer;
a highly respected barrister, whose commitment to his clients is unwavering;
just his presence alone is enough to make an impact;
known for developing strong relationships with police officers and for his powerful courtroom style;
he does our most serious and sensitive stuff;
an excellent tactician who gives his clients pragmatic and cogent advice;
he has an awesome, fearsome reputation;
a star in his field;
incredibly knowledgeable, dogged and hard-working, possesses very good tactical acumen; 
deservedly the most desired barrister in this area;
a great advocate, good when you require someone who can stand the heat;
vastly experienced, he literally wrote the book on this area of law;
a supremo in police discipline cases;
he is still the leader in any tough courtroom;
an extremely thorough and tenacious litigator;
renowned for his probing cross-examination; 
incredibly hardworking…inspires confidence in clients;
the barrister of choice for many instructing solicitors if they found themselves in a deep hole;
a highly skilled cross-examiner;
a fierce advocate who fights his corner hard;
he is brilliant: very determined, robust, incredibly knowledgeable and tactically very astute;
a real fighter;
known for excellent professional service and clear and concise views;
he is the best QC in conference and simply the best cross-examiner in the business;
a great strategist;
there are few, if any, senior officers in the country who don't respect him and his judgement;
expert knowledge, enormous presence and a no-nonsense approach to some very difficult cases;
without a doubt, he is our first choice for jury trials;
wrote the bible on police work as well as doing most of the legwork;
the person police officers turn to when they're facing matters of serious reputational concern;
someone you can put your full trust in;
really superb, a brilliant advocate whose cross examination is excellent; and
a force of nature, outstanding.