Product Liability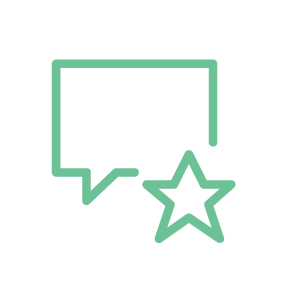 "A persuasive and determined advocate. Always impressive."
Chambers & Partners
Eloise on new guidance for cosmetic procedures: The GMC have announced that new guidance on cosmetic procedures will be brought into force from June 2016.
Click here to read more.
Experience & Expertise
Eloise is presently instructed in a number of high-profile product liability cases including the trans-vaginal mesh litigation and the combination prosthesis hip litigation. Many, though not all, of her product liability cases involve medical devices.
Eloise has a particular interest in complex multi-party actions (e.g. claims involving manufacturer and surgeon). The law in this area is likely to undergo important changes in the next few years. In February 2017 Eloise will be taking the case of Grimstone to the Court of Appeal. Grimstone, a clinical negligence case, has clear implications for the product liability world: it will focus upon the issue of how patients should be consented before they receive a medical device.
In September 2016 Eloise addressed the Serjeants' Inn & Oxford Neurosurgery Medical Law Conference upon the subject of "Consent and Product Liability".
Eloise is presently representing a group of women who have undergone trans-vaginal mesh surgery for Pelvic Organ Prolapse. The women suffered a range of devastating complications including mesh erosion. The trans-vaginal mesh products implanted into the women had been used for decades to treat abdominal hernia.  The products were adapted for use in the different environment of the pelvic floor without undergoing any further testing. One of the key issues in the litigation will be whether the Defendants are able to rely upon the Development Risk Defence under these circumstances.
Cases & work of note
In summary Eloise's current and recent product liability cases include:
Metal on Metal Hips: Eloise has been involved in individual and generic work in relation to the product liability cases arising out of the failure of various brands of metal on metal hip prostheses. The cases raise a variety of issues including the meaning of defect under the Consumer Protection Act. Some of the individual cases raise issues of clinical negligence as well as product liability.
JJML Pelvic Organ Prolapse Litigation: a product liability matter involving trans-vaginal mesh products. One of the key issues is whether a mesh product used to treat abdominal hernias could be adapted for use in the pelvic floor environment without undergoing any further testing. Eloise is representing a group of claimants.
PIP Breast Implant Litigation: Eloise acted for a group of claimants in this product liability matter involving defective breast implants.
Combination Prosthesis Hip Litigation: a diverse cohort of cases against surgeons and medical device manufacturers arising out of the practice of mixing and matching components made by different manufacturers. One of the key issues is whether a surgeon in this situation is a "producer" pursuant to the Consumer Protection Act and Product Liability Directive.
Re M: Eloise is acting for a professional footballer who was banned after he took a food supplement containing a prohibited substance. The food supplement was sold by a well-known health food chain, and the packaging included the words "Contains no banned substances".
Re J: Eloise acted for a claimant who suffered personal injury after a novelty balloon exploded. The matter has now settled.
Pandemrix: Eloise acted for a child claimant who suffered narcolepsy after receiving the Pandemrix flu vaccine.
Professional Standards Authority v (1) Nursing and Midwifery Council and (2) Ms B:  Eloise had represented the registrant at first instance. The registrant had admitted that she had knowingly left elderly patients restrained (by way of incontinence pads around their hands) overnight with the result that they could not reach the call bell. Eloise's cross-examination of the prosecution witnesses (based upon substantial systemic failures at the hospital) went well, and Ms B received a caution. Perhaps unsurprisingly the Professional Standards Authority appealed to the High Court. The matter was thereafter resolved by consent before it went to a hearing.
First instance work: Eloise regularly undertakes first instance work before regulatory panels. Some recent and ongoing cases have included prosecuting a dentist who falsified patient records while suffering from a mental health condition; defending a senior nurse (Chief Executive Officer to a care home company) accused of managerial failings and prosecuting a dentist who punched a patient in the course of undertaking a maxillo-facial procedure.
recommendations
"She is erudite and good at communicating with clients."
Chambers & Partners
"Eloise inspires confidence."
Chambers & Partners
"Eloise is extremely bright and willing to take on cases with the most formidable and well-resourced of defendants. She is excellent with clients and experts and an extremely effective advocate. She has an intuitive feel for case merits and overall excellent judgement in the most complex of matters including group actions. A pleasure to work with."
The Legal 500
"She has a very effective negotiating style."
Chambers & Partners
"A great advocate – she is very determined and clients have great confidence in her. She does her utmost for them."
Chambers & Partners
'Very eloquent advocate. Not afraid of a challenge. Treads in where angels fear to tread. Good with clients who really warm to her and very bright – a real star.'
The Legal 500
"She's a very firm but extremely pleasant person to deal with, and an efficient, calm and effective negotiator because of it."
Chambers & Partners
"She is always extremely well prepared and is very good at taking on complex detail and expert evidence to get the core points."
Chambers & Partners
'Stands out as a visible and strong practitioner. Very well prepared with a sensible and pragmatic approach.'
The Legal 500
"Technically really good and comes across as having great control over the material. She holds her own against often more senior people."
Chambers & Partners
'Provides sensible and robust advice.'
The Legal 500
"She is passionate and razor sharp on her feet. She has a sensible approach to what can often seem like a complicated case. A persuasive and determined advocate. Always impressive."
Chambers & Partners
"Very intellectual yet approachable, and she really fights the client's corner."
The Legal 500
"Assured and thorough with excellent experience of medical devices and healthcare-related product disputes. Very tenacious, very well prepared and a personable advocate."
Chambers & Partners