Clinical Negligence & Healthcare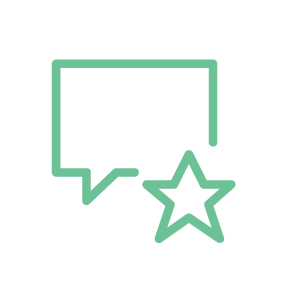 "A formidable junior highly regarded for her vast experience and enviable catalogue of high-profile, high-value cases."
Chambers & Partners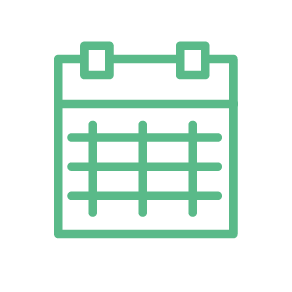 Consent at the End of Life – Eloise Power addresses the Royal College of Nursing conference on "Law at the End of Life".
EXPERIENCE & EXPERTISE
Eloise's clinical negligence practice includes amputations, spinal injury, gynaecological/ obstetric work, delayed diagnosis and orthopaedic matters as well as a range of other matters including psychiatric, optical, anaesthetic and paediatric cases.  She is a regular speaker at conferences and events.
In February 2017 Eloise will be appearing in the Court of Appeal in Grimstone v Epsom and St Helier University Hospitals NHS Trust, which is likely to be the first Court of Appeal consent case post-Montgomery. Many of her clinical negligence cases involve issues of consent. These issues can be subtle and always require careful analysis of the lay evidence, the expert evidence and the legal framework.
Eloise is instructed in a number of cases arising out of abuse or wrongful acts committed by medical practitioners. By their nature, most of these cases raise issues of vicarious liability and non-delegable duty. Last year, Eloise presented at an APIL conference upon abuse claims and the medical profession.
Eloise has a particular interest in complex multi-party actions spanning clinical negligence and product liability (e.g. claims involving manufacturer and surgeon). These actions typically involve medical devices such as gynaecological implants or orthopaedic prostheses.
cases & work of note
Grimstone v Epsom and St Helier University Hospitals NHS Trust: permission granted to appeal to the Court of Appeal on 6 June 2016. The issues to be considered include: consent in the context of medical devices; consent and causation (Chester v Afshar/ Montgomery); whether doctors have a duty to tell patients about commercial or other links with a medical device company when using that company's products. Eloise will represent the claimant.
Bains Litigation: a medical abuse matter raising important issues of vicarious liability and non-delegable duty. Eloise represented a group of 27 claimants who were sexually abused by their General Practitioner.
JS (on behalf of the estate and dependents of LS deceased) v Barnsley Hospital NHS Foundation Trust: a tragic case in which high risk gynaecological surgery led to the death of a mother. The matter raises some important questions: how should the very high risk patient be consented for elective surgery? Are there situations where the risks are so great and the benefits so small that surgery should not be offered at all? The matter is ongoing.
DO v Dr Evans: amputation of arm following sepsis. The matter raised medically complicated issues of causation and requires various disciplines of expert evidence. Settled, 2016.
SH v Salisbury NHS Foundation Trust: complications of anaesthesia causing catastrophic spinal cord injury in a patient who had a significant pre-existing disability and was previously in supported accommodation. The matter raises complex issues of causation and quantum. The matter is ongoing.
Re DC: death of young child from either anaphylaxis or asthma. Eloise acted for the defendant in this tragic matter, which required sensitive handling. The matter was resolved by way of a mediation.
Re JF: failure of trans-vaginal mesh in circumstances where it is alleged that the claimant was not properly consented for the use of the mesh. The matter is proceeding against the medical device manufacturer and against the hospital trust. The matter is ongoing.
Re TL: wrongful discharge of a child claimant suffering from an eating disorder. The causation issues were complicated by the claimant's gender dysphoria. Settled, 2016.
RW v Cardiff and Vale University Health Board: delayed diagnosis of vulval cancer causing very extensive damage. Settled, 2016.
Combination Prosthesis Hip Litigation: a diverse cohort of cases against surgeons and medical device manufacturers arising out of the practice of mixing and matching components made by different manufacturers. One of the key issues is whether a surgeon in this situation is a "producer" pursuant to the Consumer Protection Act and Product Liability Directive. The matter is ongoing.
GH v The Dudley Group NHS Foundation Trust: delayed diagnosis of neurological deterioration causing brain injury including a profound deficit of communication. The issues will involve whether a (non-negligent) iatrogenic injury sustained when the claimant eventually underwent surgery would break the chain of causation. The matter is ongoing.
Re BA: medical treatment case involving consent to perform a tracheostomy in a hospital where the patient had experienced complications on previous occasions. Settled by Consent Order, 2016.
SN v Medway NHS Foundation Trust: sepsis following hip replacement surgery leading to a Girdlestone procedure and amputation of toes. The matter is ongoing.
Delport Litigation: a medical abuse matter on behalf of claimants who were sexually abused by their General Practitioner. The issues include vicarious liability and non-delegable duty. The matter is ongoing
MB v Dr Raithatha: prescription of Diclofenac to kidney patient with catastrophic consequences including kidney failure, line infection and a resultant deep orthopaedic infection leading to the need for amputation and wheelchair dependency. Settled, 2015.
T v Sheffield Teaching Hospitals NHS Foundation Trust: failure to refer a cardiac patient for consideration of an implantable cardioverter defibrillator contrary to the relevant NICE guidance.  Settled, 2016.
SC v Avon and Wiltshire Partnership NHS Trust: failure to treat post-natal depression adequately with the result that the claimant died, leaving a widower and young baby. Settled, 2015.
JG v North Tees and Hartlepool NHS Foundation Trust: Compartment syndrome causing significant disability in an adult with a minor pre-existing disability. Settled, 2015.
Recommendations
"Simply excellent in conference. She's sharp, kind and responsive."
Chambers & Partners
"Very impressive when grappling with complex issues of evidence and certainly someone you want in your corner."
Chambers & Partners
"She's always calm and reassuring, yet keen to fight the most difficult of cases. Her advocacy skills are excellent."
Chambers & Partners
"Excellent with sensitive clients in cases involving complex and sensitive legal issues."
Chambers & Partners
"Takes an extremely intelligent approach to cases and has great attention to detail."
Chambers & Partners
"She's very thorough and incredibly supportive to clients."
Chambers & Partners
"She is passionate and razor sharp on her feet. She has a sensible approach to what can often seem like a complicated case."
Chambers & Partners
"A persuasive and determined advocate. Always impressive."
Chambers & Partners