Professional Discipline & Regulatory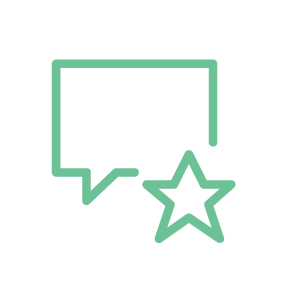 "She has a real knack for getting to the heart of the matter, delivering her arguments forcefully but sensibly, a combination which invariably wins over tribunals."
The Legal 500
Clare successfully defends actuary at Institute and Faculty of Actuaries
Click here for full news story
Clare has a strong professional discipline practice. Clare has appeared in front of all the major regulators including the following:
The GMC – Clare is regularly instructed to represent doctors before their regulator and in the last 12 months have dealt with health cases, cases involving allegations of dishonesty and sexual assault allegations made by patients. Clare regularly appears before interim order panels of the GMC, in both misconduct cases (recent IOPs include a GP accused of sexually assaulting a patient and a GP accused of prolonged record keeping failures) and in relation to health related issues (a GP alleged to have been working when signed off sick and a plastic surgeon suffering from stress and adjustment disorder).
In September 2016 Clare successfully represented a Consultant Anesthetist who appealed the imposition of a warning where he left a patient in theatre and the patient went into cardiac arrest. The panel determined that no order was appropriate.
In March 2015 Clare was led by Michael Mylonas KC in a five week hearing before the General Medical Council. The doctor was charged with having an inappropriate relationship with a vulnerable patient, whilst being her treating clinician. The doctor was also accused of acting inappropriately with staff members. Finally, there were a number of clinical allegations which meant expert evidence was called on behalf of the GMC and the doctor concerned. A number of the allegations were found proven, but the doctor is now able to practice unrestricted after a one year suspension.
The NMC – prior to joining Serjeants Inn Clare undertook a three month secondment at the NMC and in the last four years she has presented over 50 cases for the NMC. She has also advised nurses on their prospects of appeal in the High Court, and also appeared in the High Court on such appeals. Clare has dealt with the whole range of cases from health to incompetence and misconduct – for example, last year, she successfully prosecuted a case of seven days where a care home manager was struck off for failing to have suitable systems in place to protect the patients.
The HCPC – representing health and care professionals such as physiotherapists, social workers and hearing aid dispensers and have success with registrants being found not to be impaired;
The GDC – in review hearings;
The GCC (General Chiropractic Council) – for example Clare recently represented a chiropractor in a misconduct hearing which lasted 6 days;
The BACP – British Association for Counseling & Psychotherapy;
The ACC – Accountants and Actuaries;
Clare has also appeared before the Royal College of Veterinary Surgeons and in October 2016 represented a homeopathic vet.
Clare has acted as a legal advisor to a number of forces including the Met, Kent, Gloucester and Suffolk in their police disciplinary hearings. She is regularly instructed to prosecute police misconduct cases across the country and has recently successfully prosecuted an Officer from the Metropolitan Police accused of drink driving and then lying about it (the officer was dismissed for gross misconduct) and a police officer from Dorset who used the Police National Computer to check personal details of himself, family members, without any reporting of a crime. The panel dismissed the officer for gross misconduct.
Clare previously practised as a criminal barrister and she regularly accepts instructions to defend medical professionals in the criminal courts. Clare has represented medical professionals accused of physically or sexually assaulting patients as well as for fraud and theft. She was led by Alan Jenkins in a 12 week trial in Birmingham Crown Court, representing a Consultant Neurosurgeon accused of sexually assaulting and digitally penetrating ten of his patients.
Clare has recently been involved (in the preliminary stages of the criminal hearings) in cases where an on-call GP was accused of sexually assaulting a patient and another case where a GP was accused of historic sexual abuse of a child patient. Whilst at the criminal bar, Clare appeared in the Court of Appeal where she successfully appealed a manifestly excessive sentence of imprisonment.