Public & Administrative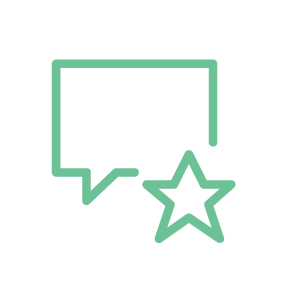 "She is very sharp, has great analytical skills and is very popular with clients. She's also a persuasive advocate."
Chambers & Partners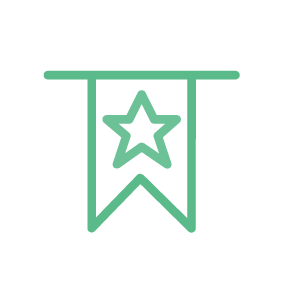 Named by The Lawyer as the 'Barrister of the Year' for 2015.
Experience and Expertise
Judicial Review
Bridget is particularly sought after to advise on judicial review of Coroner's decisions and applications for fresh inquests under s.13 Coroners Act 1988. She represented the Senior Coroner for West Sussex in Skelton [2020] EWHC 2813 (Admin) successfully arguing against a collateral attack on a criminal conviction being raised in an inquest, and assisted the Senior Coroner for Birmingham in her application for a fresh inquest into the death of Helen Bailey.
In Tainton [2016] 4 WLR 157, she defeated the application for a fresh inquest in a case that made ground-breaking findings as to the wider scope of inquest conclusions when shortcomings are admitted and Art.2 duties are engaged. In Chambers v HM Coroner Preston [2015] Inquest LR 1 Bridget again acted for the Senior Coroner, successfully defeating arguments that alleged procedural irregularity and lack of expert evidence required a fresh Art.2 inquest.
Human Rights Act & ECHR Law
A human rights theme underlies much of Bridget's work in her specialist areas of Mental Health Law and Coronial Law. Whether appearing in the Administrative Division of the High Court, the Court of Protection, or other civil courts, she creatively uses the Human Rights Act to achieve the best outcome for her client.
Bridget acted for NHS Trust in the ground-breaking case of RC [2014] Med LR 260, regarding the extent of a doctor's duty to prevent the death of a self-harming detained patient who was refusing a blood transfusion where the patient's Art.9 ECHR rights to freedom of religious expression were engaged. She also appeared in GU [2012] EWHC 3531 (COP): A seminal case considering the scope of the safeguards required to preserve the Art.8 rights of persons lacking mental capacity who are subject to extremely restrictive care plans under MCA/DOLS authorisations.
Recent notable claims brought under HRA include:
Achieving significant HRA damages on behalf of a detained psychiatric patient after a Social Worker wrongly revealed extremely sensitive confidential information about him to his neighbour, in breach of his Art.8 rights.
Representing a disabled client wrongly removed from the care of her husband in breach of her Art.5 and the couple's Art.8 rights: the couple achieved £27,000 damages under HRA.
Negotiating a substantial payment for breaches of Art.2 and Art.3 ECHR for the family of a young woman who killed herself after being wrongly denied admission to a psychiatric unit.
A large settlement in a claim for misfeasance in public office and breach of Art.3 and Art.5 on behalf of a patient who was knowingly unlawfully 're-sectioned' and secluded in a psychiatric unit after his discharge by a criminal court.
Achieving HRA damages of £10,000 for a man with Down's syndrome who was wrongly denied sex education and required to cease sexual relations with his wife.
Bridget also acts and advises in Mental Health Act cases; she represented the NHS Trust in the first mental health case heard in the Upper Tier Tribunal: an appeal against a MHT decision relating to the disclosure of documents which considered the issues of the UTT's jurisdiction and established the procedure to be adopted for disclosing confidential records in MHTs.
Bridget often advises in cases involving challenges to the adequacy of the judicial reasoning – and in 2014 and 2015 was commissioned by the JSB to teach seminars for Senior Coroners and for Mental Health Judges on how to write proper reasons for their decisions.
Inquiries and inquests
Bridget regularly appears in inquests and inquiries of the greatest complexity and sensitivity acting for bereaved families, individual interested persons and for public or corporate bodies. Her experience of managing countless heavyweight 'Article 2' inquests means she is particularly sought after when public bodies are facing difficult and searching inquiries.
Bridget also has considerable experience of acting as Counsel to the Judge / Coroner in some very high media profile inquests and inquiries. In 2015 she was Counsel to the Coroner for the seven British inquests following the murders of 40 men by Al-Quaeda linked terrorists at the In Amenas gas plant in Algeria (a role which earned her The Lawyer 'barrister of the year' award ). More recently she has been appointed Counsel to the Inquest in the series of fresh inquests into the deaths at Deepcut Barracks of Privates Cheryl James, Sean Benton and Geoff Gray (completed in 2019) and she is currently instructed as Counsel to the Inquests into the eleven men killed by the Shoreham Aircrash.
She has been commissioned to conduct independent inquiries on behalf of NHS Trusts and is currently instructed as "Counsel to the Investigation" in a government commissioned judge led Article 2 investigation following a near death of a young person in custody.
PRO BONO AND DIRECT ACCESS WORK
Bridget accepts pro bono mental health, Court of Protection and Inquest cases , including providing representation for families at inquests, via the Bar Pro-Bono Unit and mental health charities. She is also Direct Access accredited and accepts direct access work in the Court of Protection and Coroners Courts.
recommendations
"Bridget Dolan is an exceptional lawyer who is highly respected in her field. Whilst she is at the top of her game she also has the ability to clearly explain complex issues in a way that everyone can understand."
Chambers & Partners 2021
'One of the best in her field. She offers sensible, clear, professional advice, and is available at very short notice.'
The Legal 500 2021
"She asks tough questions when you need them and soft ones when you don't." "She's extremely good at coming up with the weird and wonderful to get you out of trouble. She isn't your usual barrister: she has a mind that works about twice as fast and then the solution that comes out is novel, original, well thought out and legally exceptional."
Chambers & Partners 2020
'Her mind is unbelievably quick and her solutions to novel problems indicate an ability to think laterally.'
The Legal 500 2019
"She's an excellent advocate, is extremely knowledgeable and has an approachable personal style which leaves people feeling at ease."
Chambers & Partners 2019
"She is technically excellent, really good with clients and fantastic in court." 
Chambers & Partners 2018
"Absolutely excellent and incredibly clever, she knows how the coroner will approach a matter. She's very clear and precise, and has a good approach with witnesses. One of the best cross-examiners at the Bar."
Chambers & Partners 2017
"Very bright and knowledgeable, with a good feel for what is likely to happen." "She doesn't miss anything and gives the impression of being a couple of steps ahead of everyone else."
The Legal 500 2016
"Her advocacy skills are excellent and she clearly enjoys being in the courtroom. She is measured and knows when to take points and when not to. Skilled, tenacious yet graceful." "Even under huge amounts of pressure she has a calm, controlled and collected approach."
Chambers & Partners 2016
"She is sensible in court and takes a practical approach to the issues in the case and how to deal with them. She also has a solid base of clinical knowledge."
Chambers & Partners 2016
"Passionate about her work, she's a thorough and utterly reliable counsel, who is able to deliver digestible advice in tricky cases." "She is utterly dependable and has a keen eye for important details missed by others."
Chambers & Partners 2015
"A delight to work with and has comprehensive knowledge of the law." "She is smart, perceptive and absolutely excellent with clients."
The Legal 500 2015
"She is wonderful on cases overlapping with mental health; she's an absolute authority there. She's good with more troubled clients, has a lovely manner and is patient."
Chambers & Partners 2014
"'Highly rated' … 'very sensible, approachable and open.' She is 'the kind of advocate that judges like.'"
Chambers & Partners 2013