Inquests & Inquiries
Bridget Dolan QC appointed as counsel to the coroner in the forthcoming inquest  into the eleven deaths in the Shoreham Airshow crash in 2015.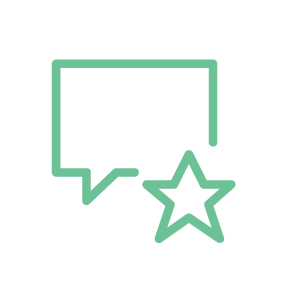 "Consummate knowledge of the law, tactical excellence and exceptional humanity in dealing with people who are coming to terms with a difficult process"
Chambers & Partners 2021
experience & expertise
Bridget is regularly instructed in inquests and inquiries of the greatest complexity and sensitivity acting for bereaved families, individual interested persons and for public or corporate bodies. Her experience includes countless lengthy 'Article 2' inquests following deaths in prison, after police contact or in psychiatric detention. She is particularly sought after when public bodies are facing difficult and searching inquiries.
Bridget also has considerable experience of acting as Counsel to the Judge / Coroner in some very high media profile inquiries. In 2015 she was Counsel to the Coroner for the seven British inquests following the murders of 40 men by Al-Quaeda linked terrorists at the In Amenas gas plant in Algeria (a role which earned her The Lawyer 'barrister of the year' award). More recently she has been appointed Counsel to the Inquest in the three fresh inquests into the deaths in 1995 at Deepcut Barracks of Private Cheryl James, Private Sean Benton and Private Geoff Gray. She is presently instructed as the Senior Coroner's counsel in the 'Shoreham Aircrash' inquests.
That she sits part-time as a Coroner gives Bridget a particular insight into how to approach the most challenging of cases. Her extensive legal knowledge is put to good use the editor of the Inquest Law Reports  and the popular UK Inquest Law Blog.
Bridget has extensive public law experience, both bringing and defending judicial review claims related to Coronial Law. She also provides wider operational advice to public and corporate bodies regarding coronial law, preventing future deaths and related risk management.
Cases and work of note
Major Inquests
Bridget's inquest practice covers the entire range of heavyweight cases that come before a Coroner including deaths following clinical negligence,  in accidents at work, deaths after restraint and fatal self-harm by detainees. She is often instructed in contentious inquests where issues of unlawful killing and corporate manslaughter arise.
She recently acted for the bereaved parents in a high media profile inquest where she subsequently achieved substantial damages for breaches of Art 2 and Art 3 arising from the NHS Trust's refusal to admit their daughter to a psychiatric unit and the police have since investigated NHS staff for alleged perjury. Other recent cases  include acting for a man who police had arrested for the murder of his niece (the Coroner found the death to have been suicide); representing an NHS Trust in a substantial Art 2 inquest where police were investigating alleged fraudulent entries in medical records following the death of patient in a secure unit, and for a Consultant Psychiatrist in another inquest where, despite the Coroner having referred the matter to the CPS to consider corporate manslaughter charges, the inquest jury eventually made no criticism of her client, who was the patient's responsible clinician.
Inquiries
In addition to her current appointment as "Counsel to the Investigation" in an Art 2 investigation following a near death in prison, Bridget also represents public bodies and individual stakeholders in inquiries, including those following homicide by psychiatric patients. She was Counsel to the Inquiry into the care and treatment of Michael Stone following his convictions for the murder of Lin and Megan Russell. She represented an interested party in the Fahy inquiry in Manchester and was also commissioned to act as an advisor on Coronial Law to the 'Public Inquiry into Hyponatraemia related deaths' in Northern Ireland.
Judicial Review of Coroners' decisions
Bridget is particularly sought after to advise and represent parties in judicial reviews of coroner's decisions. In Chambers v HM Coroner Preston [2015] Inquest LR 1, she represented the Senior Coroner and successfully defeated an application for fresh Art 2 inquest on grounds of procedural irregularity and absence of expert evidence. More recently she appeared in Tainton [2016] 4 WLR 157, again defeating the application for a fresh inquest in a case that made ground-breaking findings as to the wider scope of inquest conclusions when Art 2 duties are engaged. Bridget represented the Senior Coroner in the Nicholson Inquest JR challenge in 2020 and in both Moore and AYSB   Senior Coroners sought Bridget's assistance in defending claims for costs made against them following Judicial Review proceedings.
Her clear and sound advice often successfully resolves matters for her client without the need for expensive litigation (Eg Re McLean [2016]: where she successfully defeated a challenge to the adequacy of a Coroner's inquest by drafting a robust response to a letter before action, Re Clapson [2017] where the court refused permission for Judicial Review after reading Bridget's detailed response to the claim.
seminars and Lectures
Following from Bridget's previous career as a lecturer at St George's Medical School she is sought after to provide teaching and training for judges, lawyers and other professionals.   She has been commissioned to deliver training at all levels, for High Court Judges, Senior Coroners and Mental Health Tribunal Judges through to undergraduate students. She is always happy to work with solicitors firms and public bodies to devise and present custom-made training.
recommendations
"The experience of dealing with her is immensely reassuring due to her consummate knowledge of the law, her tactical excellence and her exceptional humanity in dealing with people who are coming to terms with a difficult process, the outcome of which is critical to them." "Bridget Dolan is an exceptional lawyer who is highly respected in her field. Whilst she is at the top of her game she also has the ability to clearly explain complex issues in a way that everyone can understand."
Chambers & Partners 2021
'One of the best in her field. She offers sensible, clear, professional advice, and is available at very short notice.'
The Legal 500 2021
"An absolutely fantastic quality inquests expert. She asks tough questions when you need them and soft ones when you don't." "She's extremely good at coming up with the weird and wonderful to get you out of trouble. She isn't your usual barrister: she has a mind that works about twice as fast and then the solution that comes out is novel, original, well thought out and legally exceptional." "She's sensible, pragmatic and calm and clients love her."
Chambers & Partners 2020
'Her mind is unbelievably quick and her solutions to novel problems indicate an ability to think laterally.'
The Legal 500 2019
"She's an excellent advocate, is extremely knowledgeable and has an approachable personal style which leaves people feeling at ease."
Chambers & Partners 2019
'Very knowledgeable on the practical side of inquests and knows how coroners think.'
The Legal 500 2018
"She is technically excellent, really good with clients and fantastic in court." 
Chambers & Partners 2018
'She knows how the system works and what the coroners need to hear.'
The Legal 500 2017
"Absolutely excellent and incredibly clever, she knows how the coroner will approach a matter. She's very clear and precise, and has a good approach with witnesses. One of the best cross-examiners at the Bar."
Chambers & Partners 2017
"Very bright and knowledgeable, with a good feel for what is likely to happen."  "She doesn't miss anything and gives the impression of being a couple of steps ahead of everyone else."  
The Legal 500 2016

"She is sensible in court and takes a practical approach to the issues in the case and how to deal with them. She also has a solid base of clinical knowledge." "Even under huge amounts of pressure she has a calm, controlled and collected approach."
Chambers & Partners 2016
"Passionate about her work, she's a thorough and utterly reliable counsel, who is able to deliver digestible advice in tricky cases." "She is utterly dependable and has a keen eye for important details missed by others."
Chambers & Partners 2015
"A delight to work with and has comprehensive knowledge of the law." "She is smart, perceptive and absolutely excellent with clients."
The Legal 500 2015
"A go-to for heavyweight medical cases… She provides well thought-out advice, is very pragmatic and is good at cross-examining experts and asking the right questions." "She is wonderful on cases overlapping with mental health; she's an absolute authority there. She's good with more troubled clients, has a lovely manner and is patient."
Chambers & Partners 2014
"A user-friendly team player."
The Legal 500 2014
"Highly rated' … 'very sensible, approachable and open.' She is 'the kind of advocate that judges like."
Chambers & Partners 2013