Inquests & Inquiries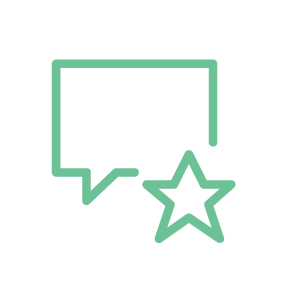 "Brilliant … The family were very impressed with him, as was I. … A star in the making."
Partner, leading solicitors' firm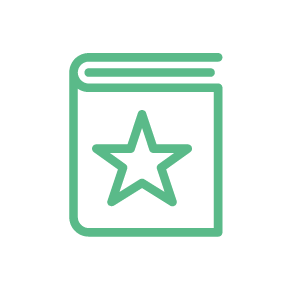 In LC (2020), Anthony's robust questioning led to a number of admissions from the healthcare professionals involved. As a result, following legal argument, Anthony successfully persuaded the Senior Coroner to leave the finding of neglect to the jury.
Experience and expertise
Anthony regularly deals with numerous difficult issues for his clients, including neglect, corporate manslaughter, serious systemic shortcomings, and complex medical matters. He regularly questions senior clinicians and expert witnesses in a wide variety of fields, including psychiatry, cardiology, cardiothoracic surgery, respiratory medicine, intensive care, paediatrics, and emergency medicine. A number of Anthony's cases have been multi-week, Article 2 jury inquests involving prison healthcare.
Anthony's personable approach allows his clients to understand the inquest process and get their questions answered and their concerns addressed. Some cases in which Anthony is instructed lead on to clinical negligence proceedings, where his performance at the inquests has often led to favourable settlements or outcomes on behalf of his clients.
Cases & works of note
A number of Anthony's recent cases are of particular note:
DK (2021): Anthony represented the widow of DK, who died from cardiac tamponade after undergoing complex cardiac surgery. After Anthony questioned a consultant cardiothoracic surgeon and a number of other clinicians, the Coroner concluded that there was a failure to adhere to a departmental standard operating procedure, which led to a delay in performing an echocardiogram postoperatively. Following Anthony's submissions, the Coroner found that an earlier echocardiogram would have prevented DK's death. The lay client praised Anthony for his 'professionalism, understanding and empathy'.
LC (2020): This inquest received national media attention. 13-week-old baby LC presented to A&E with signs of sepsis. Senior doctors failed to recognise how ill LC was. Contrary to NICE guidelines, it took over 6 hours to give him antibiotics. Expert evidence established that earlier treatment would have saved LC's life. Anthony's questioning led to a number of admissions from senior medical professionals. He persuaded the Coroner to leave the issue of neglect to the jury, who in turn returned the conclusion of 'natural causes contributed to by neglect'. Following Anthony's submissions, the Coroner also made a PFD Report. The lay clients described Anthony's performance as 'excellent' and said that, without his input, 'we would have had no chance in the inquest to get the result we did. You helped us get justice.'
TR (2020): TR was a remand prisoner. Anthony acted for the NHS Trust which delivered healthcare services in the prison. TR died of cardiorespiratory arrest following a COPD exacerbation. After 4.5 weeks of evidence from over 35 witnesses, Counsel for the Family submitted that neglect and unlawful killing (corporate manslaughter) on the part of the Trust should be left to the jury. Anthony persuaded the Coroner against leaving either of these serious findings to the jury, who also did not find 'probable' causation on the part of the Trust.
FMC (2019): Anthony acted for the husband of FMC, a 40-year-old who was pregnant with twins following IVF treatment. She and the twins died 18 weeks into the pregnancy following a rare uterine rupture. After Anthony questioned the clinicians (including hospital consultants and paramedics), it became apparent that failures in the ambulance and on arrival at the hospital prevented FMC from being seen by the obstetric team promptly and from having a hysterectomy. The Coroner concluded that an opportunity was lost and it was possible that the outcome would have been different. The Coroner also made a PFD report against the two relevant NHS Trusts. The Partner instructing Anthony said he did an 'excellent job'.
NL (2019): Anthony represented the family of NL, a 13-year-old girl with sickle cell disease. She was admitted to hospital with signs of a chest infection and was discharged following antibiotic treatment. A few days later, she died from acute inflammatory response syndrome. Following Anthony's questioning of a number of hospital consultants, admissions as to shortcomings and causation were made. The Coroner subsequently concluded that there was a failure to undertake a CRP test prior to NL's discharge and, had this failure not occurred, her subsequent deterioration and death would have been avoided.
JB (2019): Anthony acted on behalf of the bereaved family in a 4-day jury inquest involving a sudden cardiac death, medically complex issues involving the effect of anti-psychotic medication, and failures in monitoring the deceased. Anthony's instructing solicitor, a Partner at a leading firm, commented that 'he was brilliant in representing the family of [JB] at her Inquest. The family were very impressed with him, as was I. His manner with clients and the Coroner is commendable … [Y]ou have a star in the making there.'
SH (2019): Anthony represented the family at this 2-day inquest. The deceased died from a rare complication arising from catheter ablation for atrial fibrillation. Anthony questioned consultants in the fields of cardiology, oesophageal surgery, emergency medicine, intensive care, and pathology.
In addition, Anthony was instructed as Junior Counsel to HH Brian Barker CBE KC who chaired a complex Article 2 Investigation into a near-death in prison, which involved numerous issues regarding mental health and self-harm. Bridget Dolan KC was Counsel to the Investigation.