Clinical Negligence & Healthcare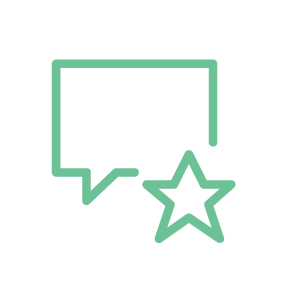 "Punchy, quick, attentive to detail and robust. Instils confidence and gets results."
Legal 500 Rising Star (Tier 1)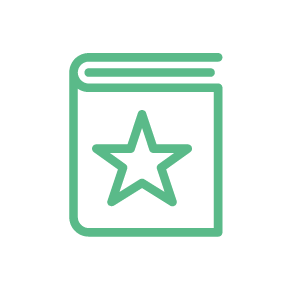 Anthony has written extensively on Whittington Hospital NHS Trust v XX [2020] UKSC 14, including contributing to the UK Healthcare Law Blog, and other publications on numerous topics stemming from important clinical negligence decisions. He also regularly gives talks to law firms and healthcare professionals.
Experience and Expertise
Anthony's interest in this field is clearly evident in all of his work and in his dedication to each of his cases. He happily acts for both claimants and defendants in a large variety of claims, including those involving delayed diagnoses of cancer and other conditions, failures to obtain informed consent, negligently performed surgery of all kinds (including cosmetic surgery), failures in radiological interpretation, dental negligence, psychiatric injuries (including secondary victim claims), and obstetric negligence.
Solicitors from leading firms regularly instruct Anthony to advise on liability and quantum (both in writing and at conference), draft particulars of claim and defences, and draft schedules and counter-schedules. He stands out for his clear and thorough approach. Anthony's academic aptitude in medical law makes him particularly well-placed to assist in cases involving novel points or requiring careful legal research. Anthony particularly enjoys speaking to experts in conference to identify the key issues, challenge the experts' opinions, and work as a team to find the best way forward for the particular client.
Within this field, Anthony appears in a wide variety of interim hearings in the High Court and County Court, including CCMCs (often in multi-million-pound claims), strike out and summary judgment applications, applications to set aside default judgment, applications to rely on expert evidence, and approval hearings in cases involving children or protected parties. Judges have praised Anthony for his logical and persuasive skeleton arguments and his helpful oral submissions.
Anthony's experience in the field of healthcare-related inquests, in which he must often rigorously question medical professionals and grapple with complex evidence, greatly assists and complements his clinical negligence practice.
cases & Work of note
Several cases in which Anthony has recently been instructed are of particular note:
A number of Anthony's recent cases are of particular note:
DK (2021): Anthony is currently instructed as a junior to Christopher Johnston KC in a case involving an attempted suicide by a vulnerable claimant, which has led to life-changing injuries. The case is legally and factually complex and could potentially have wide-ranging significance. So far, Anthony has produced comprehensive legal research notes, contributed to the written advice on merits, and assisted with advising in conference.
ET (2020): Anthony acted for the Defendant as junior counsel to Christopher Johnston KC. He appeared by himself against leading counsel at the CMC and then assisted Christopher to (a) prepare for a preliminary issue trial (including substantive input on the Defendant's skeleton argument) and (b) advise on whether the Defendant should appeal. The case concerned the legally significant and complex issue of whether the claim was for 'wrongful life' and was thus precluded under Congenital Disabilities (Civil Liability) Act 1976 and/or contrary to McKay v Essex Area Health Authority. Anthony helped Christopher create and refine submissions and produced a note on the potential grounds of appeal. The case received considerable attention from legal commentators.
Whittington Hospital NHS Trust v XX [2020] UKSC 14: During his pupillage, Anthony assisted Claire Watson in this ground-breaking case involving an infertile woman's claim for the costs of commercial surrogacy in California. He produced a comprehensive research note that helped to form the basis of Ms X's submissions in the High Court. A few years later, Anthony assisted Claire and her leader, Christopher Johnston KC, prior to and during the Trust's appeal to the Supreme Court. Anthony produced a number of research notes and contributed substantively to Christopher and Claire's submissions. The Trust's appeal was dismissed and Ms X's claim for Californian commercial surrogacy was allowed. Anthony has written extensively about this case, including in blog posts and a journal article.
ABC (2019-20): This claim arose out of the mismanagement of ABC's birth, which led to a severe brain injury and cerebral palsy. ABC has profound disabilities that require 24-hour, lifelong care. Following a compromise on liability, Anthony was brought in as junior counsel for the Claimant in order to draft the Schedule of Loss, with supervision from Michael Horne KC. This was pleaded at just over £5.1million (on a full liability basis), with 15 heads of loss and numerous complex calculations. Anthony also assisted Michael in advising on the expert reports. The claim settled a few months after Anthony's involvement.
Additionally, Anthony recently succeeded in getting a purported secondary victim claim struck out on account of deficiencies in the pleaded case. He also succeeded in an application for permission to rely on a care expert's report, thus allowing a claimant's claim to increase in value from <£100,000 to around £1.6m.