Professional Discipline & Regulatory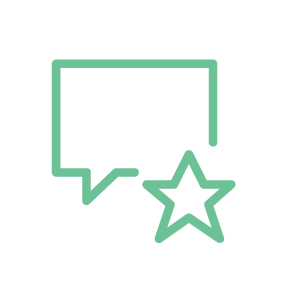 "He is excellent at preparation and straightforward in his approach. If you need a firm hand and someone to take control of a situation, he's your man."
Chambers & Partners
GMC v Dr Jagjivan
Anthony Haycroft appeared for the doctor in the first ever appeal brought by the GMC against the finding of a Medical Practitioner's Tribunal under s.40A of the Medical Act 1983.
Click here for full news story
Experience and expertise
Anthony has considerable experience of advising and representing healthcare professionals in the MPTS, GDC, FHSAA, GPhC, HCPC, GOC and ARB as well as trust disciplinary hearings and first tier tribunals and in Administrative Court appeals. He defended in the first case brought by the then Health Care Commission regarding an unlicensed clinic. He also appeared for the doctor in the Administrative Court in the first ever appeal brought by the GMC against a Tribunal decision.
He has been recommended for Professional Discipline work by both the leading legal directories for many years and in 2017 he was regulatory barrister of the year at the Chambers & Partners annual awards having been runner up in 2015.
Cases and work of note
GMC v Jagjivan MPT 2016 – client cleared of sexual motivation now the first GMC appeal to the Admin Court listed in 2017
Monibi v GDC [2014] EWHC 1911 Admin  – finding of dishonesty overturned
GMC v Lawton MPT 2015 – client cleared of rape
Khan v GMC [2013] EWHC 2187 Admin – scrutiny of findings of fact at GMC
Recommendations
Anthony is consistently recommended by the legal directories as a leading junior. He is ranked band one in the Chambers UK Bar Guide for Professional Discipline.
Recent directory editorial has included the following:
"A first-class advocate who delivers fantastic results. His calm and meticulous approach is impressive. He is a pleasure to work with."
Chambers & Partners

"Highly respected senior junior with a vast knowledge of disciplinary proceedings in the healthcare sector."
Chambers & Partners
"He has an excellent manner with clients and authority when advocating for them."
The Legal 500

"He is a shrewd and tactical barrister with a forensic, meticulous approach to cases. His retention of detail is phenomenal, while his background as a prosecutor in the most serious criminal cases means he can cross-examine with finesse and polish. He always steers clients through tricky situations and choppy waters extremely well."
Chambers & Partners
"Meticulous in his preparation and superb in his delivery.'
The Legal 500
"He has huge experience in this area. He is authoritative and calm and has a reassuring manner with clients. His criminal background also assists in highlighting the significant issues in related cases. He is a barrister of considerable judgement, maturity and conscientiousness."
Chambers & Partners
"He leaves no stone unturned. He is very good at seeing what the issues are and where one needs to go with the case."
Chambers & Partners 
"He is authoritative, calm and has a reassuring manner with clients."
The Legal 500 
"He is excellent at preparation and straightforward in his approach. If you need a firm hand and someone to take control of a situation, he's your man."
Chambers & Partners 
"Particularly useful when dealing with medical cases where there is a quasi-criminal element."
The Legal 500
"Anthony Haycroft garners widespread praise from peers and instructing solicitors, who applaud his very fine, very clear, concise advocacy. Boasting more than 25 years' experience as a criminal barrister Haycroft specialises in medical professional discipline cases with criminal elements and acts on behalf of medical professionals and hospital trusts."
Chambers & Partners
"Anthony Haycroft is hailed for his impressive work in court and for his lovely manner outside of it."
Chambers & Partners 
"Anthony Haycroft is a terrific advocate whose defence of healthcare professionals is widely praised. He defended the first action brought by the Health Care Commission against an unlicensed clinic."
Chambers & Partners 
Seminars
Anthony regularly lectures to solicitors and defence unions. Recent lectures have focused on topics such as the duty of candour, expert evidence and regulatory appeals.