Business & Specialist Crime
R v Eskander (2015) & (2017) Surgeon acquitted of sexual assault on two patients and then a further two patients.
Click here to see press coverage.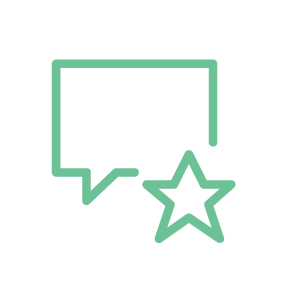 "His criminal background also assists in highlighting the significant issues in related cases."
Chambers & Partners
 Experience & expertise
Anthony is the Head of Serjeants' Inn's Business and Specialist Crime team.
As a former Grade 4 prosecutor, Anthony has significant experience in serious crime, appearing alone or as a leading junior, principally prosecuting or defending professionals accused of fraud (R v Singh-Mann,  R v Momoh,  R v Fallon), murder (R v Bell, R v Quartey, R v Potter, R v Pile & Rossiter, R v Smitheman & Others and R v Hogben), manslaughter, rape, sexual assault and Health & Safety at Work Act offences.
He now mainly defends healthcare professionals and has secured acquittals in 5 cases in the last couple of years.
In the Court of Appeal case of R v Chabaan the decision regarding the case management powers of the judge led to the Criminal Procedure Rules.
With over thirty years' experience of prosecuting and defending health and safety cases, Anthony has handled such cases for the CPS (eg R v Whelan before Mr Justice Bean, an aviation manslaughter case in relation to which he advised the Air Accident Investigation Bureau as regards their rules in order to assist them in giving evidence in the Crown Court). He has also prosecuted for various local authorities including Southend, Basildon and Bromley and defended private companies and individuals. One of these cases involved defending Basildon District Council against a charge brought by the HSE concerning a fatality caused by lack of maintenance at Basildon shopping centre.
He appeared in Bell and Singh-Mann and Others, which are respectively the leading decisions on the "double jeopardy rule" and the content of a judge's summing up.
Further details of these and other cases are set out below.
Chambers and Partners notes that Anthony is a "renowned specialist in criminal matters related to medical law, such as fraud and murder investigations. He regularly defends healthcare professionals in trust, regulatory, criminal and inquest cases."
Criminal cases involving healthcare professionals invariably involve the deployment of relevant experts and cross examination of the opposing experts. His substantial Professional Discipline work equips him perfectly for these tasks and he generally brings more experience to bear in the case than his opponent.
CASES AND WORK OF NOTE
R v Fish (2017) GP acquitted of sexual assault on patient.
R v Hussain (2015) GP acquitted of sexual assault on patient.
R v Eskander (2015 & 2017) Surgeon acquitted of sexual assault on two patients and a further patient 2 years later.
R v Freeman (2016) Carlisle Crown Court suspended sentence only in death by careless driving case.
R v Singhal (2015) GP acquitted of sexual assault on a patient.
R v Momoh (2015) £3 million solicitors conveyancing fraud resulting in confiscation order of £500,000 in respect of "hidden assets".
R v Singh-Mann and Others [2014]  EWCA 717 Court of Appeal – successful £21 million fraud prosecution against 3 defendants resulting in 7 years imprisonment. Case is authority on the content of a judge's summing up.
R v Bell  [2010] EWCA Crim 3 – Court of Appeal successful murder prosecution (27 years minimum) and is authority on the "double jeopardy rule".
R v Whelan (2007) – aviation manslaughter prosecution resulting in a stay at trial by the High Court judge due to the mental illness of the defendant. This case led to my advising the Air Accident Investigation Board as regards seeking to amend their rules to allow them to give expert evidence in cases.
Cannon Tools Ltd (2015) –  trading standards breach of machinery safety regulations case as per EU Directive. Anthony successfully acted for the Managing Director who was completely exonerated.
Seminars
Anthony regularly lectures to solicitors and defence unions. Recent lectures have been on hearsay, expert evidence and corporate manslaughter to a care home provider.
Publications
Anthony is a co-author of Lissack & Horlick on Bribery 2010.
Qualifications
Anthony was a Grade 4 Crown prosecutor for many years.
Memberships
Criminal Bar Association