Professional Discipline & Regulatory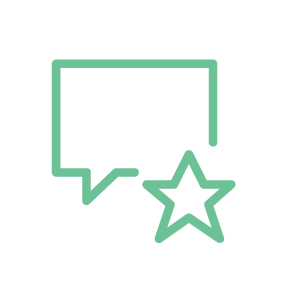 "He is a very senior and experienced junior barrister with extensive knowledge of the GMC and GDC. He takes a calm, professional approach in the most difficult of cases, including those involving sexual impropriety and fraud."
Chambers & Partners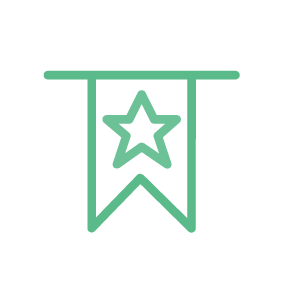 Andrew is shortlisted for the Professional Discipline Junior of the Year Award 2022 by Chambers & Partners.
Experience & Expertise
For the last 20 years regulatory work has been Andrew's main area of practice. He is the co-leader of chambers' regulatory team. He is regularly instructed by all the leading Defence Societies. He is one of a handful of practitioners who also defend doctors and dentists in the criminal courts and is frequently instructed in the more serious regulatory cases with a criminal dimension. He has for many years been cited in the top tier as a leader in the field of professional discipline. He is the editor of Lexis online material relating to proceedings before the GMC.
He has particular experience in the appellate field and has been involved in many of the most frequently-cited cases in the field (such as Calhaem v GMC). Such  cases are routinely cited in many proceedings before the GMC and GDC.
Cases in the Administrative court include:
Ashraf v GDC Now the leading case on circumstances where abuse of process may be argued in relation to regulatory proceedings pursued after acquittal in the criminal courts;
Dr Arun v GMC Successful appeal in Administrative Court quashing determination of GMC in case of alleged sexual assault.
Grabinar v GMC Successful JR quashing registrar's decision to waive 5 year rule.
El-Baroudy v GMC Successful appeal quashing determination of GMC and leading case on the scope of the GMC inquiry.
Malik v GMC Successful appeal quashing an interim suspension order.
The majority of Andrew's cases involve substantial hearings before the FTP (now MPT): Some examples are:
GMC v Dr A (MPS) Dr A, a distinguished psychiatric expert, cleared of 40 allegations, including allegations of dishonesty, in relation to his work as an independent expert for the Mental Health Review Tribunal. The case raised important questions as to the nature and extent of expertise required in providing expert evidence in mental health tribunal hearings.
GMC v Dr H  (MDU)  SHO in paediatrics cleared of allegation of sexual assault against female patient.
GDC v Mr AB: (Dental Protection) Dental practitioner faced allegations of dishonesty relating to failure to disclose his serious health status (Hep B). Practitioner cleared of main allegation of dishonesty and conditions imposed. This case led to a challenge in the Administrative Court by the PSA against the decision, in which Andrew was also instructed.
GMC v Dr O (MDU) well-known GP cleared of allegations of dishonesty relating to provision of drugs to overseas patients.
GMC v Dr M & another (MPS) Highly-publicised case in which no impairment was found against young doctors in relation to serious overseas conviction as a result of concerns raised about the safety of the conviction
GMC v Mr A (MDU) Cosmetic surgeon cleared of multiple allegations of sub-standard care. Successful cross-examination of GMC expert resulted in all serious allegations being found not proved
GMC v Dr A (MPS) Paediatrician cleared in case amounting to allegation of manslaughter in relation to management of young child, following successful cross-examination of GMC expert.
GMC v Dr A (MDDUS) Drug addiction doctor cleared of sexual conduct relating to female patient. Inappropriate conduct (admitted) resulted in conditions.
GMC v Dr V (MDU): Highly publicised case of hospital doctor cleared of allegations of sexual assault on mother shortly after birth of her baby in hospital
GMC v Dr O GP  cleared of 29 allegations of sexual assault involving 5 patients. Highly unusually, all but one of the allegations were thrown out on a 'half time' submission after Andrew's successful cross-examination of the complainants and GMC expert.
Recommendations
Andrew has been consistently recommended by both legal directories as a band one junior in professional discipline. He is shortlisted for the Professional Discipline Junior of the Year Award 2022 by Chambers & Partners.
Recent editorial includes:
'Andrew is always approachable and gets straight to the issues.'
Chambers & Partners
'He is always fully prepared and excellent in cross-examination and gains the full confidence of the clients.'
Chambers & Partners
'Andrew is a very thoughtful and persuasive advocate. He is vastly experienced; and you know the case will be presented well both orally and in written submissions.'
The Legal 500
'Andrew is vastly experienced and the definition of a safe pair of hands. A barrister who has gravitas before the Tribunal.'
The Legal 500
"A very senior and experienced barrister with extensive knowledge of the workings of the GMC and GDC. He has a calm and professional approach in the most difficult cases."
Chambers & Partners
"He has a wealth of experience of both professional discipline and criminal prosecution."
Chambers & Partners
"He gets great results."
Chambers & Partners
'He is highly recommended as an experienced advocate who brings a calm presence and achieves outstanding results.'
The Legal 500
"He is an extremely experienced practitioner in all the disciplinary tribunals." 
Chambers & Partners
'Well known for defending medics in regulatory cases.'
The Legal 500
"Very experienced and has a reassuring presence in highly charged cases, which puts clients at ease."
Chambers & Partners
"He can achieve good results for difficult registrants."
The Legal 500
"He is an experienced advocate who brings a reassuring gravitas."
Chambers & Partners 
"His knowledge of the law is formidable but his application of it is even better."
The Legal 500
"Has represented some of the country's most distinguished doctors, and has been involved in many of the leading cases in the medical disciplinary field."
Chambers & Partners 
"Andrew Hockton is a real star – not only a pleasure to work with but highly intelligent and unflappable with it. He specialises in defending medical professionals, and wins praise from those who have instructed him for his work ethic, his manner with clients and his ability to work collaboratively."
Chambers & Partners
"An immensely reliable and determined barrister. He achieves remarkable results in appellate work."
Chambers & Partners