Professional Discipline & Regulatory
Stephen acted for Warwickshire Constabulary in the first public police misconduct hearing and he acted for the Northamptonshire Police in the disciplinary proceedings resulting from the IPCC investigation into the death of Louise Webster, a matter that featured on the BBC Panarama programme. Click here to read more.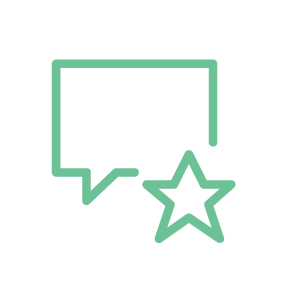 "Stephen Morley is 'an approachable advocate with a great reputation for police discipline work,' he is popular with solicitors not only due to his advocacy but also because he is 'very prompt with his paperwork.'"
Chambers & Partners
experience & expertise
Stephen has represented Appropriate Authorities across the country in the full range of misconduct hearings. Stephen presented the first ever public misconduct hearing in 2007 in Warwickshire and he regularly presents cases of the utmost seriousness, including allegations of dishonesty, excess force, sexual assault and breach of data protection. Stephen has dealt with many cases involving IPCC investigations and IPCC directed hearings.
Recommendations
"Stephen is a popular barrister within the team due to his calm and measured approach. He is skilled and knowledgeable in police misconduct and is very personable."
Chambers & Partners
"Stephen is a real star – consistently reliable for pragmatic advice and effective advocacy reported in deep understanding of the profession."
The Legal 500
"He has an excellent understanding of the police misconduct regime, and always gives us balanced and objective advice. He is also very personable and approachable, which makes working with him effortless."
Chambers & Partners
"He can pick up a case and run with it easily. He is tenacious when it comes to presentation."
Chambers & Partners
"He has a lovely robust approach to prosecuting and he is extremely fair. Everything he says is reasonable and measured."
Chambers & Partners
"He is absolutely excellent, extremely charming and a tough opponent."
Chambers & Partners
"An extremely professional barrister who is easy to work alongside. His knowledge of the Police Conduct Regulations is exceptional and he is excellent at reading and understanding complex cases and picking out the vital areas of evidence. His preparation of cases is second to none and he presents them in a calm and measured fashion."
Chambers & Partners
"Instructed by police forces in controversial disciplinary hearings."
The Legal 500
"Accessible, humourous and a pleasure to work with."
The Legal 500
"Defends forces across the country in disciplinary proceedings, gross misconduct hearings and matters before the Police Appeals Tribunal."
Chambers & Partners
"Stephen Morley's client care skills are exceptional, with sources praising him for his accessibility and for the comprehensible and pragmatic advice he gives to lay clients."
Chambers & Partners 
"Stephen Morley is highly regarded in respect of police discipline matters'."
The Legal 500 
"Stephen Morley has an eminent reputation in a broad range of fields, including civil claims, judicial review and disciplinary matters".
Chambers & Partners 
"…very knowledgeable, thorough, robust and effective…"
The Legal 500 
"Stephen Morley is an approachable advocate with a great reputation for police discipline work, he is popular with solicitors not only due to his advocacy but also because he is very prompt with his paperwork."
Chambers & Partners
"He has a good manner with witnesses and the panel."
The Legal 500