Police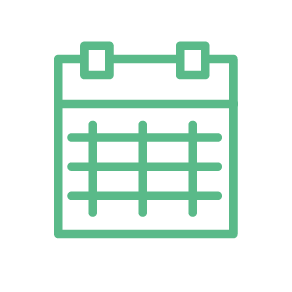 Stephen Morley addresses Maintaining High Standards and Improving Integrity at the national Police Integrity Conference in London.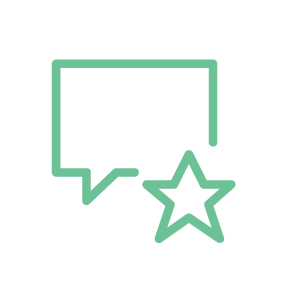 "He has an excellent rapport with officers and clients, and his ability to win their trust really stands out"
Chambers and Partners
experience & expertise
Stephen represents Chief Constables and their officers who are accused of false imprisonment, assault, malicious prosecution and misfeasance in a public office.  Stephen regularly appears at the County Court and the High Court defending police forces and police officers in jury trials and judge only trials.
cases & Work of note
Chief Constable of Thames Valley Police v White
Judicial review of a police misconduct panel that decided an officer's attempt to shred a British Army Identity Card rather than return it to its owner did not amount to gross misconduct.
This is the first ever JR of the new-style police misconduct panels that are chaired by a legally qualified Chair.
Williams v PAT and Commissioner of Police of the Metropolis [2016] EWHC 2708 (Admin)
Judicial review of a decision to dismiss a Detective Chief Superintendent for misconduct. Stephen represented the Commissioner at the initial misconduct hearing, the PAT appeal and the judicial review and was successful at each stage.
This is a key case for police misconduct. The High Court confirming that the 'Salter principle' (personal misconduct is of limited effect in police misconduct hearings) is not restricted solely to cases of dishonesty.
Mohidin and Others v. Commissioner of Police of the Metropolis and Others [2016] EWHC 105.
A novel case concerning individual police officers who had been brought into civil proceedings by their own Chief Officer. The Defendant Commissioner sought to recover an indemnity from his officers for the damages and costs incurred when the Claimants were successful in their civil action.
Chief Constable of Thames Valley Police v. Squire [2015] EWHC 3358.
A case in which the Chief Constable is challenging a decision of the Police Appeals Tribunal who found that a dismissed officer should be reinstated because of the manner in which hearsay evidence was dealt with by the original misconduct panel.  Successful at the High Court the case is shortly to be heard at the Court of Appeal.
Hegazy and Others v. Commissioner of Police of the Metropolis and Others [2014] EWHC 235.
A case in which the High Court decided that unproven allegations of previous violent behaviour made against police officers could be adduced as evidence in a civil claim brought by Claimants alleging that the same officers had used excessive force against them.
Saunders v. IPCC and Commissioner of Police of the Metropolis [2009] 1 All ER 379.
A case involving the investigation into the fatal police shooting of a barrister in which the IPCC did not prevent the principle officers conferring before they gave their accounts.
recommendations
"His preparation is extremely strong, and the manner in which he presents himself in court is both vigorous and admirable."
Chambers & Partners 
"Stephen has a very strong work ethic with an eye for detail. He is a real pleasure to work with and instils confidence in every aspect of his work."
Chambers & Partners 
"Stephen is hard-working and dedicated. He is always available to assist and provides detailed and pragmatic advice."
The Legal 500
"He is a realistic and approachable barrister who has an incredibly persuasive manner and is very good in cross-examination."
Chambers & Partners 
'He is extremely patient and careful in his explanation of complex legal issues, and is hard-working and diligent.'
The Legal 500
"Very effective at ensuring there is a fair hearing."
Chambers & Partners 
"Really trustworthy, reliable, straightforward and sensible."
Chambers & Partners 
'His expertise spans inquests, misconduct hearings and judicial reviews.'
The Legal 500
"He has a great understanding of difficult cases and is a very good representative on behalf of the force."
Chambers & Partners 
'His expertise spans inquests, misconduct hearings and judicial reviews.'
Chambers & Partners
"A thorough and personable barrister who leaves no stone unturned. His advocacy skills are excellent and he is particularly good with officers."
Chambers & Partners
"My heart sinks when Stephen Morley is against me. He has a beguiling combination of being very direct but also very conversational and informal. He really knows his way around police law and is a really good examiner of witnesses."
Chambers & Partners
"His understanding of policing is very strong, he's very approachable and he's completely reliable in meeting deadlines."
Chambers & Partners
"He is excellent, affable and has the ability to both reassure clients and intimidate the other side."
Chambers & Partners
"Instructed by police forces in controversial disciplinary hearings.'"
The Legal 500
"Defends forces across the country in disciplinary proceedings, gross misconduct hearings and matters before the Police Appeals Tribunal. He is also regularly instructed on Article 2-related inquests. 'Very responsive with queries. He has superb attention to detail and marshals things expertly.' 'Thorough, quick and incredibly helpful. He saves time and future costs and is very accessible.'" 
Chambers & Partners
"Stephen Morley is 'an approachable advocate with a great reputation for police discipline work,' he is popular with solicitors not only due to his advocacy but also because he is 'very prompt with his paperwork.'"
Chambers & Partners