Employment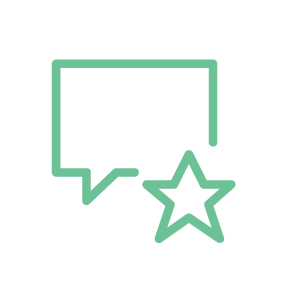 "He's precise, thorough, responsive, and provides extremely good-quality legal advice." 
Chambers & Partners
Sebastian has recently been instructed on behalf of various police forces in a number of cases of high complexity.
experience & expertise
Seb acquired his first experience of employment tribunals acting pro-bono for Claimants via the Free Representation Unit (an organisation he continues to support) more than 20 years ago.  He has undertaken many hundreds of employment tribunals since and now undertakes cases predominantly on behalf of employers, but also on behalf of employees, and normally in cases concerning discrimination and / or victimisation. He has appeared on many occasions in the EAT, and twice in the Court of Appeal. He has a particular advantage in cases involving personal injury and medical issues, due to his clinical negligence experience.  He is a reviewer and mentor for Advocate.
cases & work of note
Where appropriate, details are kept confidential or at least not mentioned here to protect the privacy of individuals:
In a case widely reported in the press, Seb acted on behalf of a Claimant bus driver with Asperger's Syndrome subjected to disability related harassment at work.  The claims included harassment on the grounds of disability, direct disability discrimination, and victimisation (post-employment actions of employer).  All claims advanced were upheld, and the Tribunal additionally made an award of aggravated damages and costs.  The final hearing took place in early 2023 in the Leeds Employment Tribunal.
Acted for Chief Constable in a case concerning sex discrimination (2022).
Acted for Police Commissioner in complex claim concerning post-employment victimisation (among other matters), case ultimately struck out / discontinued in November 2021.
Acted on behalf of a financial services employer in a discrimination claim, in which the Claimant's team sought to agree terms of settlement mid-way through Sebastian's cross-examination (November 2020);
Acted in the Employment Appeal Tribunal for the appellant employer in a case concerning the contractual interpretation of a condition in a bonus scheme (UKEAT/0247/17/DA) before Eady J.
Recently acted for the employer in a substantial race and religious discrimination claim, final hearing in mid-2017.
Acted for South Yorkshire Police in complex disability discrimination claim (final hearing April 2016).
Gaurilcikiene v Tesco Stores Ltd [2014] EWCA Civ 1213
Represented the employer in a case of alleged procedural irregularity in Court of Appeal, and at EAT.
Norman v EC Harris Solutions Ltd (UKEAT/0141/13/RN)
Represented the employer in an unfair dismissal and age discrimination case at EAT.
Howse v Royal Mail Group [2011] UKEAT/0156/11/DA
Represented the employer in an appeal relating to the exercise of discretion on setting aside default judgment (Rule 33 of the ET Rules of Procedure).
Royal Mail Group Ltd v Kelly UKEAT/0001/11/JOJ
Acted for employer in the EAT in a case concerning unfair dismissal and the (now repealed) s98A(2) ERA.
Mathews v Solus (London) Ltd [2011] All ER (D) 141
Represented the Appellant employer in an appeal relating to the jurisdictional bar to presenting an unfair dismissal complaint.
Rushworth & ors v Leo Group International
Represented 11 Claimants successfully in complex TUPE related dismissal cases in 2006 (award over £500k), and subsequently at the Respondent's appeals in the EAT and the Court of Appeal in 2008.
John Grooms Housing Association v Burdett [2004] UKEAT/0937/TM
Acted for the Claimant at first instance and appeal, the appeal relating to the adequacy of medical evidence to support finding of 'mental impairment' in a disability discrimination claim.
recommendations
"He's precise, thorough, responsive, and provides extremely good-quality legal advice. He is conscientious and prepared to go the extra mile."
Chambers & Partners
"He's very meticulous and his attention to detail is very good. Very concise, he is able to pull out the relevant parts of the case and really get to grips with the key points."
Chambers & Partners