Employment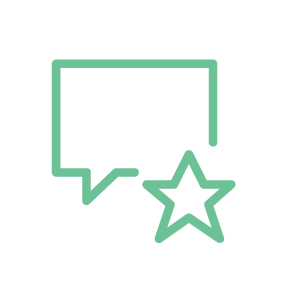 "He's precise, thorough, responsive, and provides extremely good-quality legal advice." 
Chambers & Partners
Sebastian has recently acted on behalf of a University in a highly complex tribunal claim concerning sex and race discrimination and victimisation. The final hearing lasted approximately two months.
experience & expertise
Sebastian acts predominantly (but not exclusively) on behalf of employers, normally in cases concerning discrimination and / or victimisation. He has appeared on many occasions in the EAT, and twice in the Court of Appeal. He has a particular advantage in cases involving personal injury and medical issues, in light of his clinical negligence experience.
cases & work of note
Acted in the Employment Appeal Tribunal for the appellant employer in a case concerning the contractual interpretation of a condition in a bonus scheme (UKEAT/0247/17/DA) before Eady J.
Recently acted for the employer in a substantial race and religious discrimination claim, final hearing in mid-2017.
Acted for South Yorkshire Police in complex disability discrimination claim (final hearing April 2016).
Gaurilcikiene v Tesco Stores Ltd [2014] EWCA Civ 1213
Represented the employer in a case of alleged procedural irregularity in Court of Appeal, and at EAT.
Norman v EC Harris Solutions Ltd (UKEAT/0141/13/RN)
Represented the employer in an unfair dismissal and age discrimination case at EAT.
Howse v Royal Mail Group [2011] UKEAT/0156/11/DA
Represented the employer in an appeal relating to the exercise of discretion on setting aside default judgment (Rule 33 of the ET Rules of Procedure).
Royal Mail Group Ltd v Kelly UKEAT/0001/11/JOJ
Acted for employer in the EAT in a case concerning unfair dismissal and the (now repealed) s98A(2) ERA.
Mathews v Solus (London) Ltd [2011] All ER (D) 141
Represented the Appellant employer in an appeal relating to the jurisdictional bar to presenting an unfair dismissal complaint.
Rushworth & ors v Leo Group International
Represented 11 Claimants successfully in complex TUPE related dismissal cases in 2006 (award over £500k), and subsequently at the Respondent's appeals in the EAT and the Court of Appeal in 2008.
John Grooms Housing Association v Burdett [2004] UKEAT/0937/TM
Acted for the Claimant at first instance and appeal, the appeal relating to the adequacy of medical evidence to support finding of 'mental impairment' in a disability discrimination claim.
recommendations
"He's precise, thorough, responsive, and provides extremely good-quality legal advice. He is conscientious and prepared to go the extra mile."
Chambers & Partners
"He's very meticulous and his attention to detail is very good. Very concise, he is able to pull out the relevant parts of the case and really get to grips with the key points."
Chambers & Partners