Clinical Negligence & Healthcare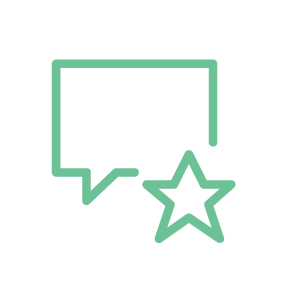 "He's very meticulous and his attention to detail is very good".
Chambers & Partners
Assessment of future dependency loss in claims under the Fatal Accidents Act 1976: click here to read Sebastian Naughton's commentary on Knauer v Ministry of Justice (published in AVMA newsletter in 2016).
experience & expertise
Sebastian acts for Claimants and Defendants (NHSLA, MDOs) in more or less equal measure.  He regularly advises in cases of high complexity with multiple expert disciplines in conference, settles cases at round table meetings against QC's on occasion.  He represents parties' interests during inquests, and has substantial trial experience.  He is an expert in quantum, with substantial experience in personal injury litigation, and pragmatic in settlement negotiations when required.
Sebastian has broad clinical and dental negligence experience, including cases involving birth injuries, brain injuries, cauda equina syndrome, cases arising from complications of bowel surgery, delayed diagnosis of cancer among many other categories.
cases & work of note
Examples of recent cases of note:
Acted on behalf of an NHS Trust in a birth injury case in which the Claimant sustained a fourth degree tear following childbirth.  Case pleaded at approximately £1m, settled at round table meeting October 2016.
Acted on behalf of NHS Trust in cerebral palsy case on quantum with pleaded  capitalised value of over £12m, led by Angus Moon QC.  Case settled at settlement meeting June 2016.
Acted on behalf of GP in a case concerning self-inflicted eye injuries by patient with OCD.  Pleaded at approximately £1m, settled at round table meeting June 2016.
Successfully represented the Claimant in a five day clinical negligence trial under the FAA 1976 in which breach of duty and causation were in issue (Hussain v East Midlands Ambulance Service NHS Trust, before HHJ Godsmark QC, unreported, November 2015), succeeding on all issues.
Acted on behalf of Claimant in a case concerning negligently performed caecostomy, causing infection and secondary complications including renal failure and eyesight loss, latterly led by David Balcombe QC.  Case settled shortly before trial in May 2015.
recommendations
"He has a very personable manner with clients and he is so down-to-earth."
Chambers & Partners
"He's precise, thorough, responsive, and provides extremely good-quality legal advice." "He is conscientious and prepared to go the extra mile."
Chambers & Partners
"Very concise, he is able to pull out the relevant parts of the case and really get to grips with the key points."
Chambers & Partners