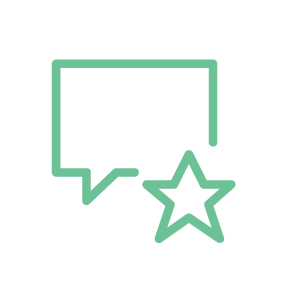 "Scott's ability to deal with experts is second to none. He is brilliant at cross-examining."
Chambers & Partners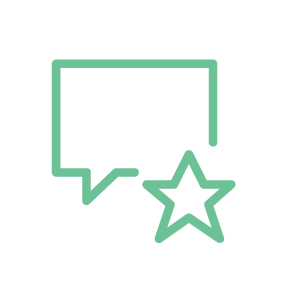 "Scott is approachable, excellent with clients and is able to explain matters in a way which client's understand."
The Legal 500
Experience & expertise
Scott has 26 years of dealing with personal injury claims. He has been recognised as a leading junior by both Chambers & Partners and the Legal 500 for many years. He has an approachable and down-to-earth manner and clients appreciate his clear, practical advice. Scott is particularly well known for his skill in handling expert witnesses (both in conference and in court) and he conceived, designed and wrote the Inner Temple's expert witness training programme and training videos for established practitioners. Scott is often commended for his ability to communicate with clients from all walks of life in a manner that they appreciate and understand.
Cases & work of note
Court of appeal
Smith v Youth Justice Board for England and Wales & anor [2010] EWCA Civ 99 – LJJ Laws, Sedley & Patten. Please click here for the judgment.
High court
Grenfell Tower Fire (current): Acting for a number of primary and secondary victims of the Grenfell Tower disaster.
XV v SG (current): Severe traumatic brain injury as a result of a road traffic accident. Scott acts for the claimant.
AK v FK (current): Severe TBI in an 24 year old when the defendant deliberately ran his car into the claimant following an argument. The claimant suffered serious brain injuries and is unlikely to work again. Quantum £3M+.
SS v Choudhury (current): High value brain injury case involving a 9½ year old boy who ran into the road whilst playing outside his house. Permanent and severe brain damage. KBD trial listed in 2023. Quantum >£5M.
Renton v G4S (current): Complex brain injury case. Inmate attacked an officer who was supervising a football match within the prison grounds.
Dainty v Geo Amey Pecs Ltd (2021): Attempted suicide by hanging whilst in custody. Claimant was rescued before he died but has been left with permanent and severe brain damage.
Phillips v Phillips Scaffolding Ltd (2020): Traumatic brain injury at work caused when the claimant was buried under steel scaffolding poles. The claimant suffered permanent left-sided weakness to his face and cognitive, behavioural, balance, headache, fatigue, affective and behavioural problems. The claimant lost his sense of smell and has significantly reduced hearing in his left ear. Damages approved in the sum of £1.4M. Scott acted for the claimant.
AN v JS (2020): Motorcycle accident causing brain damage in a 20-year-old claimant with a pre-accident history of psychological and behavioural issues. Settlement approved at £600,000. Scott acted for the claimant.
DD v Rudolph & Helman Automotive Ltd (2020): Moderate brain injury at work in a claimant with a longstanding history of alcohol abuse with physiological changes (including changes to the brain). Settlement approved in the sum of £425,000.
MB v Canim Fruit & Veg Ltd (2019): 64 year old lady suffered brain damage when she was knocked off her bicycle.
Jeffs v Gates (2017): Brain injury claimant who was knocked off her cycle and suffered several fractures to her skull and significant bleeding in the brain. She was left with cognitive deficits in comprehending, processing and recalling language, memory and concentration.
JKL v MOJ (2017): Multiple assaults on a prison officer by prisoners during restraint leading to accumulative brain injury and inability to work again. Settled for the equivalent of £3.8M.
Russo v Bandtock (2016): Relatively minor RTA causing soft tissue injuries in a 13 year old leading to treatment-resistant fibromyalgia and long-term inability to work. Pleaded claim in excess of £2.1M.
Taylor v Allianz Insurance (2016): High value brain injury case arising out of a scooter accident in Spain. Complicated jurisdiction issues (under Brussels I and Rome IV) and complex quantum issues (failing business partnership as a result of cognitive deficits caused by the accident).
Murphy v MOJ [2016] EWHC 3 (QB)Lawtel: Claim by a former soldier who developed a chronic widespread pain condition as a result of an accident which occurred while he was serving as a paratrooper in Afghanistan.
Kambana v G4S (2015): Fatal accident claim arising from the death of Jimmy Mubenga whilst being restrained during deportation.
Langguth v Grimes (2015): High value fatal accident claim arising out of a motorcycle accident resulting in the death of a City financial worker. Pleaded claim of £740,000.
Keating v G4S (2014): Alleged battery of a prisoner by prison custody officers.
Campbell v MOJ(2014): Multiple assaults on a prison officer by prisoners during restraint leading to accumulative brain injury and inability to work again.
C v W (QBD, 2011): Brain injury following road traffic accident, settled for lump sum and PPO equivalent to £3.7M, led by Frank Burton QC.
Mpemba v Barking, Havering & Redbridge NHS Trust (2010) – Cox J.
Young v Kent County Council (quantum) (2009) – Penry-Davy J.
Young v Kent County Council [2005] EWHC 1342 (QB) – Morison J: brain injury to a trespassing schoolboy, claim brought under the Occupiers' Liability Act 1984 (considered in Keown v Coventry Healthcare NHS Trust [2006] EWCA Civ 39). Please click here for the judgment.
24seven Utility Services Ltd v Rosekey Ltd & ors [2003] EWHC 3415 (QB), [2004] All ER 288: Whether an action in tort can be assigned. Please click here for the judgment.
Articles
"Brain injuries", Westlaw (2020)
"Fatal accidents", Westlaw (2018)
Recommendations
"Scott's ability to deal with experts is second to none. He is brilliant at cross-examining."
Chambers & Partners
"Scott is approachable, excellent with clients and is able to explain matters in a way which client's understand."
The Legal 500
"Scott cuts to the heart of the matter very quickly and is always a pleasure to work with."
Chambers & Partners 
"Approachable and friendly. He is firm but charming in equal measure."
"He provides an excellent service to his clients." 
Chambers and Partners 
"He is able to chair conferences with clients and experts in such a way that the experts are in no doubt as to his technical expertise, and the clients feel included and able to understand the issues being discussed."
Chambers and Partners
"He demonstrates great in-depth knowledge and understanding of cases."
Chambers and Partners
"Receives instructions in high-value fatal accident and catastrophic injury cases for an even split of defendant and claimant solicitors. He has experience in high-profile public liability litigation, often involving the armed forces or the police, and in complex RTAs, with specific expertise in motorcycle accidents." 
Chambers and Partners
"He is well regarded for his ability to establish liability and assess quantum."
Chambers and Partners
"He's incredible in terms of knowledge and experience."
Chambers & Partners 
"He's very good, very personable and has a lovely manner with clients. He's an excellent advocate." 
Chambers & Partners 
"Extremely diligent with a profoundly strong knowledge of statute and common law."
Chambers & Partners
"He has a good manner with clients and quickly gets on top of the issues." 
Legal 500 
"Has a deep knowledge of catastrophic and fatal personal injury claims. He is an expert in medical law and is frequently instructed on cases concerning psychiatric injuries."
Chambers & Partners
"He is a superb and very effective advocate with a thorough understanding of the legal issues relating to catastrophic injuries."
Chambers & Partners
"He is brilliant with fatal cases. He is very good at focusing in on what you need to be focusing in on."
Chambers & Partners
'The first port of call in unusual or difficult cases.' 
The Legal 500
"Noted for the depth of his knowledge of medical law, he has a thriving personal injury practice. He is particularly well known for his performances in psychiatric and neurological injury cases…He's just so technically amazing and a real fighter – if he says he will do a case for you, he'll see it through to the end. He's won some really, really difficult cases for me." 
Chambers & Partners
"Charming and bright; a very safe and confidence-inspiring counsel."
The Legal 500
"Widely recognised as being expert in a variety of highly complex areas of personal injury litigation, including brain injury claims and fatalities…. He knows his cases very well when it comes to conference and adopts a practical approach. He's also charming." 
Chambers & Partners